Working from home is a different experience for everyone. But whether you already work from home or have just begun to, there are several tips you can start implementing now to increase your effectiveness and enjoyment of your new work environment.
Here's how we can all improve our productivity when working from our apartments in DC.
Dress for Work
You may have heard the phrase "working in your pajamas," but it may not be the best tip for working from home effectively. It may seem a bit unorthodox to put on your work clothes when you're staying home all day. However, getting dressed will have a psychological effect, shifting you into work – and productivity – mode.
Create a Productive Workspace
Working from home can be just as productive as being at the office; you simply need to create a workspace that will help you be more efficient.
The first and best thing is to ensure you're working with a window nearby. All of that natural light will keep you alert and being able to look at a different view from time to time will give you a bit of a break between tasks. Hang a plant in your window to help clean the air and add to the view.
A chair that's not only comfortable but that allows your spine to maintain a healthy position will prevent painful back problems that can drain your energy. An ergonomic kneeling chair is just one of many examples that offer comfortable and healthy seating. Add an ergonomic keyboard and mouse, and your wrists and hands will thank you.
Maintain Your Schedule
Just like getting dressed for work, you'll also want to maintain the same schedule. If you work from 8 am to 4 pm, continuing to do so will help you stay productive while at home. Ensuring you take breaks and your lunch at the same times will also help you stay productive, all while providing time away from work which can also boost your productivity.
Get Up Periodically
It's important to get up and stretch every hour for about 5 minutes. Why? Because too much sitting can be as unhealthy as smoking and will negatively affect your productivity. Also consider a convertible desk that can be easily switch between sitting and standing positions. Or simply head out of your apartment in DC for a quick walk around the block to clear your head.
Don't Forget to Unplug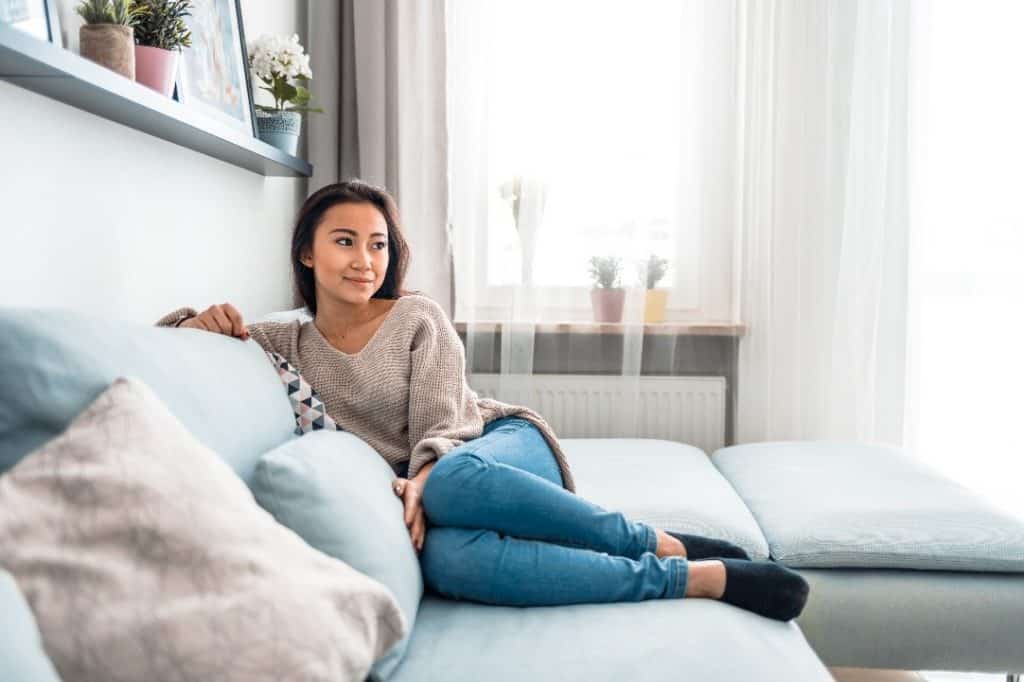 We have all worked past our scheduled hours, just so we could get "one more thing" done. But this is equally unhealthy whether you're at the office or working from home. If there's something you don't accomplish by the end of one day, simply make it your first task when you begin work again in the morning.
Luxury Apartment Rentals in Our Nation's Capital
Moving to DC soon? Keener Management properties feature luxury apartments for rent with great views, modern amenities, and walking access to everything you need to work from home. Check out our vacancies online today or have our concierge set up viewings for you.