An apartment inspection may be done when you move in, move out, or any time a property management company feels it's necessary. In some states, annual apartment inspections are required. An owner may also choose to perform inspections every few months. To help you understand the purpose and procedure for these inspections, which occur even in our Washington, D.C., luxury apartments, here's a closer look at how they work.
What Is an Apartment Inspection?
An inspection is essentially a walk-through of your apartment by someone designated by a property manager. In general, they check for damage, changes made inside, or any alterations to the exterior and take notes on what is found. Apartment complex owners are legally allowed to schedule inspections, whether to protect their investment or determine if any repairs are needed.
What Are Property Owners Looking For?
They are basically checking the condition of the apartment. An apartment inspection checklist may include looking for broken appliances, holes in walls, and whether fire/smoke/carbon monoxide detectors are working. They may also check for dirty/damaged floors or carpets, water damage and mold, electrical issues, the condition of your windows and doors, and evidence of pest infestations. Plumbing problems associated with toilets, faucets, showers, and tubs; roof and gutter issues; and structural problems may be on their list as well.
An inspector may also look for signs of violating your lease agreement. If you have subleased your apartment, this will violate the terms of your lease unless the property manager has agreed to it. Other provisions, such as no smoking or other rules, can be considered as well.
What Can Cause a Failed Home Inspection?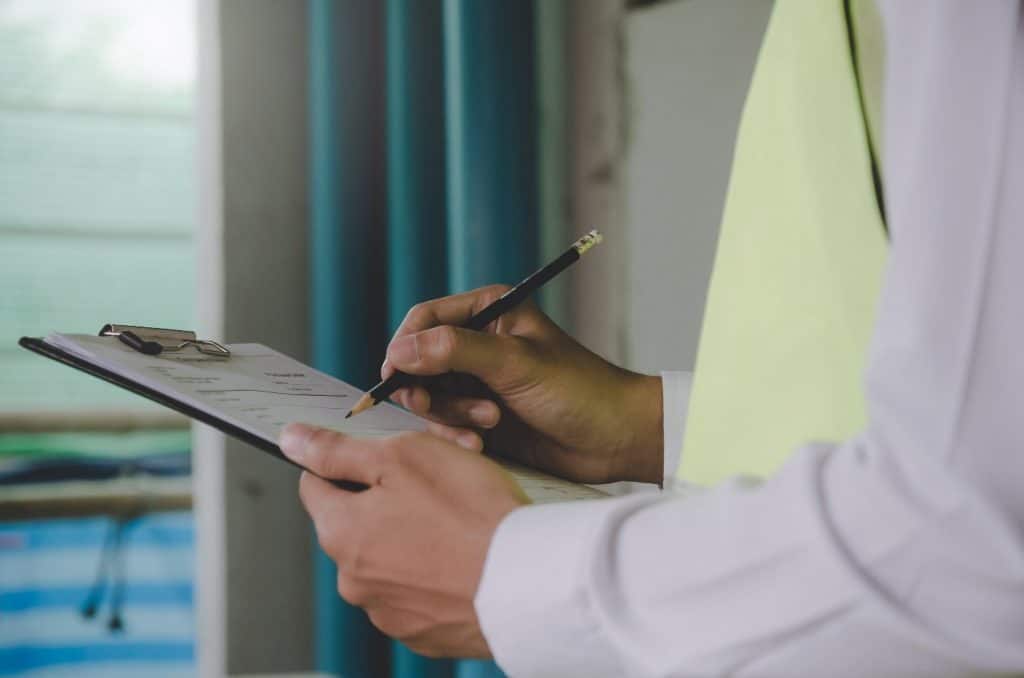 Your apartment can fail an inspection if it is in disrepair or unsanitary. Examples include conditions or a lack of upkeep that can lead to damage or infestations by insects, rodents, or other pests. Fire code violations are a big concern as well, as violating them can lead to legal, insurance, and property value ramifications, not to mention major safety risks. If there is serious damage or signs of neglect, your lease may not be renewed or your security deposit may not be returned when you move.
Are Property Managers Required to Give You Notice?
It is usually unlawful for a property manager or inspector to show up unannounced; they may provide an apartment inspection notice in writing 24 to 48 hours before or up to two weeks in advance. While not allowed on the property without your permission, a manager can drive or walk past it to check the exterior.
How Do You Prepare for an Apartment Inspection?
It's a good idea to thoroughly clean your apartment before an inspection, but your housekeeping skills are typically not judged. The condition of the property is their main concern. Before an inspection, you should clean carpet stains, remove scuff marks on walls, and make any minor repairs that are necessary. Most of the time, inspections are intended to find small problems to fix before expensive repairs are needed. These are usually paid for by the apartment complex owner or property management firm unless you caused the damage.
Find Luxury Apartments with Keener Management
At Keener Management, we have many apartment properties throughout the Washington, D.C., area. Many of our apartments are in trendy neighborhoods where you'll find world-class dining, entertainment, and other attractions. To learn more, browse our properties online or contact us at 202-249-0894.