Living in Washington DC luxury apartments means having the best that life has to offer, and it can also mean figuring out how to organize a smaller space. These 6 hacks will help make any small apartment feel a lot bigger than it actually is, as well as make it way more efficient.
1. Use Vertical Space
The first tip to making more space in a small apartment is to get as many items off the floor as possible. The back of doors can do double-duty when you add shelves for storing items. Closet space can be maximized by installing organizers and additional shelves. Vertical space can also be found on walls, such as above door frames, where shelves can hold books and other things.
2. Choose Furniture with Storage
Having a place where items can be easily hidden is essential for apartment organization, and choosing storage furniture is an excellent example. A bed frame with drawers underneath is an ideal way to store items without needing additional space. No drawers? No problem. Under-bed storage boxes can also do the trick.
3. Get in the Habit of Decluttering
We've all been guilty of splurging on items "just because," but all that impulse shopping can lead to loads of clutter. So, a few times a year, clear out that closet, cupboard, or other places where clutter seems to gather. Examine each item and determine whether it's really going to be used. If not, take it to the second-hand store.
4. Use Spaces in a Multitude of Ways
In a small apartment, there's simply not enough square footage for separate rooms—but, with zones, you can create them. If you want a dining room, for example, but don't have one, you can split your living room into two zones, using the backs of furniture to create dining space. Free-standing dividers can be added to continue the line of furniture and further define the rooms.
5. See the Potential in Every Corner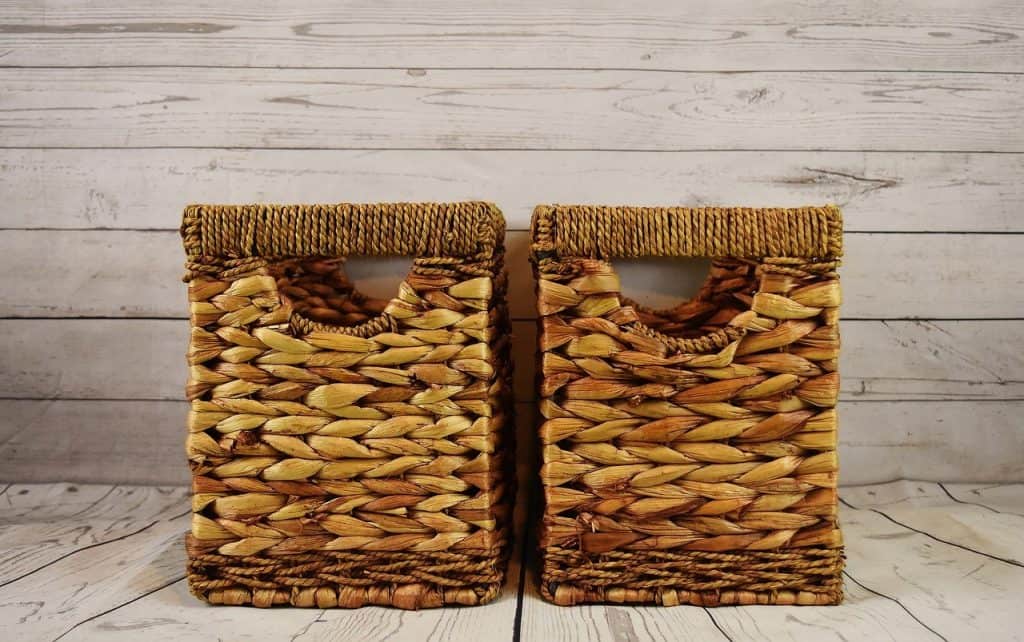 Even the smallest corner can be used for storage. Corners can be perfect for a hanging plant, corner shelves, or a small set of drawers. Not only do these spaces offer storage potential but, by using this small apartment organization tip, you'll be able to free up room in other areas as well.
6. Streamline Storage Areas with Baskets
Storing items all over your apartment can sometimes result in a bit of a cluttered look, but you can completely eliminate this when you choose storage baskets. Available in every size, color, and style, storage baskets are so practical and attractive that you'll want to put them everywhere. And, bonus: They're great for hiding messes when impromptu company calls.
Stylish Luxury Living
Are you looking for luxury apartments for rent in Washington DC or Virginia? Check out Keener Management's 16 apartment properties, which feature modern amenities and walking access to dining, shopping, and more. Visit us online to view our vacancies, or contact our concierge to schedule viewings.