Moving is expensive; between paying for the truck rental, security deposit, and first and last month's rent, you might have to wait until next month before you can do any real decorating. Fortunately, with the DIY ideas you'll find in this blog post, you won't have to. Read on for great ways to make your new place a home for next to nothing.
1. Eye-Catching Display or Bookcase
Those small wooden crates at your local craft supply store can make a great bookcase, and they are pretty inexpensive to buy. Paint and stack them vertically and horizontally and drill or nail together. Put books, plants, or knick knacks inside, and you've got a warm and rustic addition to your new apartment, not to mention an uber stylish one.
2. Arm Knit a Chunky Blanket
There's nothing like a chunky blanket to add a cozy feel to your apartment—and you don't even have to know how to knit; you can use your arms. Due to the popularity of the chunky blanket, DIY arm knitting blanket tutorials are everywhere. Once you get the hang of it, it'll only take a few Netflix sessions before you can wrap yourself in chunky luxury.
3. Buy Temporary Wall Decals
This is another cheap way to add your own home accents to a new apartment. Removable wall decals can be applied and removed as many times as you wish without damaging paint or losing their stick. These great decorating tools are available in a nearly endless range of styles, and it only takes a few minutes to change the look of a room.
4. Make a Small Space Feel Bigger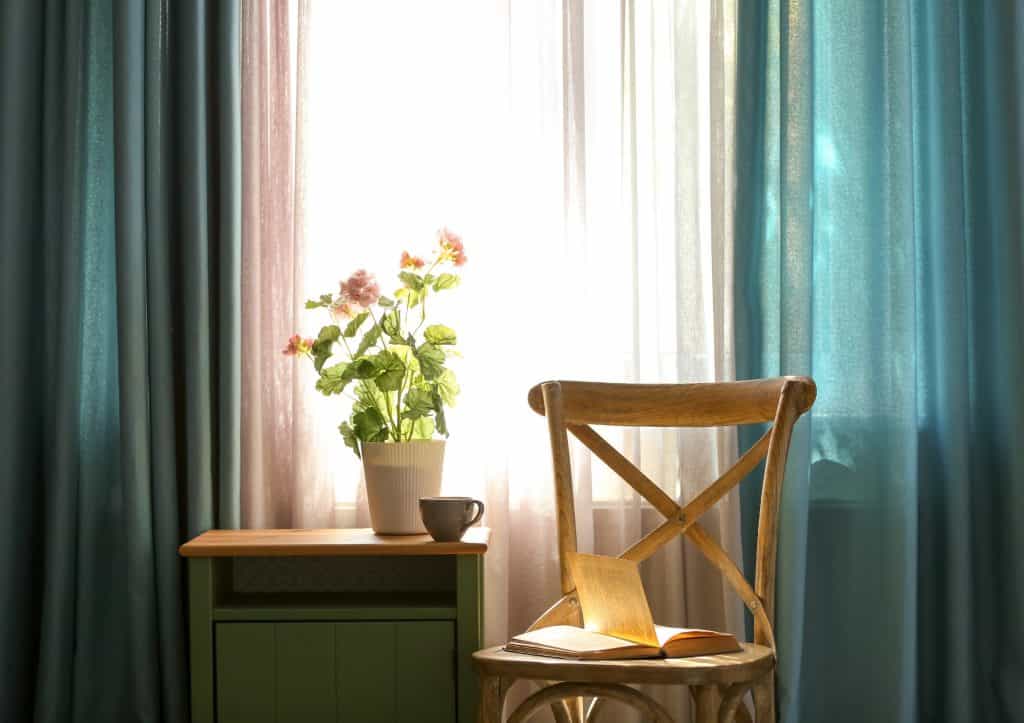 Mirrors are a great way to increase the size and amount of light in your space. You can purchase several different heavier mirrors or choose sets of smaller and lighter ones with no frames. Fill one wall with your own pattern or place them on every wall and enjoy your brighter and an instantly bigger apartment.
5. Install a Removable Backsplash
If there's no backsplash in your kitchen—bonus! You get to put one in yourself. There are removable backsplashes in all kinds of colors and patterns. Just like wall decals, these can be removed with no paint damage and can protect your place's paint from all kinds of splatters.
6. Cover Windows in Cozy
Your windows may already have blinds on them, but that doesn't mean they have to stay. You can cover or replace them with a funky set of second-hand curtains or ones you've made yourself. All that's needed is a couple of pieces of fabric you love and some fabric tape, and you're good to go.
If you're searching for Washington DC luxury apartments that you can cozy up in, look no further than Keener Management. All of our luxury apartments rentals feature must-have amenities, and you'll love the easy access to entertainment and shopping. Check our site for vacancies or call us at 202-249-0894 to book a viewing!