As we realize how much waste and pollution we are generating, many are taking steps to live a life that's more in line with, and not against, nature. If that's you, then you'll love these 7 ways to make Washington DC luxury apartments more eco-friendly.
1. Rid Your Home of Chemicals
There are natural alternatives to nearly every chemical we use. One example is how you wash, dry, and soften your clothes. Instead of laundry soap and dryer sheets, consider soap nuts and wool dryer balls. Soap nuts emit a natural soap and fabric softener from their shells. Wool dryer balls will dry your clothes in less time than dryer sheets.
2. Get Scents-ible
Instead of chemical air fresheners and scented products, consider those made with natural scents. An essential oil diffuser can be a great way to both freshen even the most ultramodern home and benefit your health, as long as you are using cold-pressed or steam-distilled oils that are pure.
3. Use Less Water
Just like with eliminating chemicals, there are many ways to reduce water usage. From waiting until the dishwasher is full before running it to installing a low-flow showerhead and taps, reducing the water use in your Dupont Circle apartment is, many times, a matter of changing the way you do things.
4. Smart Coffee
Those pod coffee makers may be fast and convenient, but they also generate tons of waste each year. By simply switching to a device like a french press, you not only eliminate this waste, but you also get to enjoy coffee from a chemically inert glass container that won't leach harmful compounds into your body.
5. Reuse and Repurpose
Paper towels are a great invention that can be made even greater when they're reused. Simply allow paper towels used for water and other harmless spills to dry between uses. Alternatively, you could ditch paper towels completely and use rags cut up from old shirts to do the job instead—and, bonus: They are washable.
6. Get a Plant Purifier
It is said that indoor pollution skyrockets during the winter months. Instead of buying an electric air purifier, consider the natural alternative: house plants. They absorb toxins from the air and produce pure oxygen. The spider plant, English ivy, Aloe Vera and Chinese Evergreen are just a few of many examples of purifying indoor plants.
7. Increase Interior Warming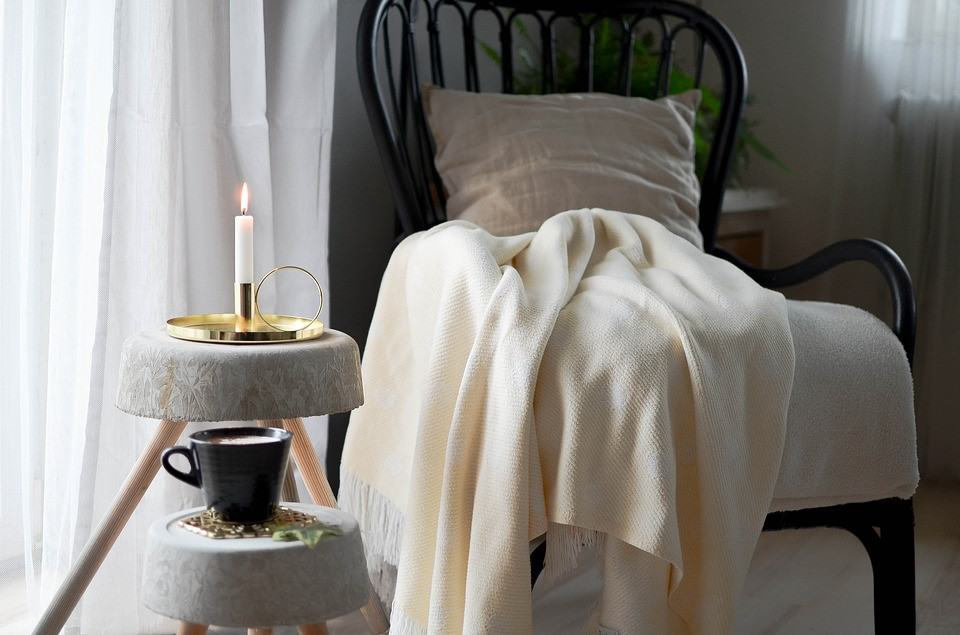 While you can't swap out windows or install carpeting in luxury apartments for rent, you can make it warmer so that you don't use more electricity. Get an area rug to cover a cold floor, buy and install clear window insulating film (so easy!), invest in a good pair of slippers, and make sure you've got lots of cozy blankets and throws to wrap yourself up in.
Moving to DC? Keener Management's 16 properties offer the convenience of modern appliances and walking access to shopping, dining, entertainment, and more. Visit us online to view our vacancies.