Delicious meal choices: check. Hangover hangout: check. Day drinking: check. Brunch can do it all and, these days, it's trendier than ever. No matter where you might be living or looking for an apartment to rent in Washington DC, these are some of the best spots to spend your weekends.
Dupont Circle
Firefly, located at 1310 New Hampshire Ave. NW in the Hotel Madora offers a unique dining experience with its large indoor oak tree, complete with a swing. Get loads of delicious seasonal comfort food made with local ingredients, along with a variety of inventive cocktails. Brunch is served from 9 a.m. to 2 p.m. on Saturdays, and 9 a.m. to 2:30 p.m. on Sundays. View Firefly's website.
Called "a place for friends," Takoda, at 715 Florida Ave. NW is a great eatery to head to for brunch. They offer bottomless mimosas for $20 that you can enjoy indoors or out on the rooftop. Brunch goodies include avocado toast, breakfast sandwiches, and their craft beer, whiskey, and bourbon offerings. Brunch is served from noon to 3 p.m. on Saturdays and Sundays near your Columbia Heights apartment. View Takoda's website.
You'll find a truly satisfying brunch at Birch and Barley on 1337 14th Street NW. Their Boozy Brunch menu includes your choice of not one, but two brunch cocktails, bottomless coffee, and complimentary doughnuts when you purchase an entree. Fried chicken and Belgian waffle, anyone? Get this dish and many others on Saturdays from 11:30 a.m. to 3 p.m., and Sundays from 11 a.m. to 3 p.m. View Birch and Barley's website.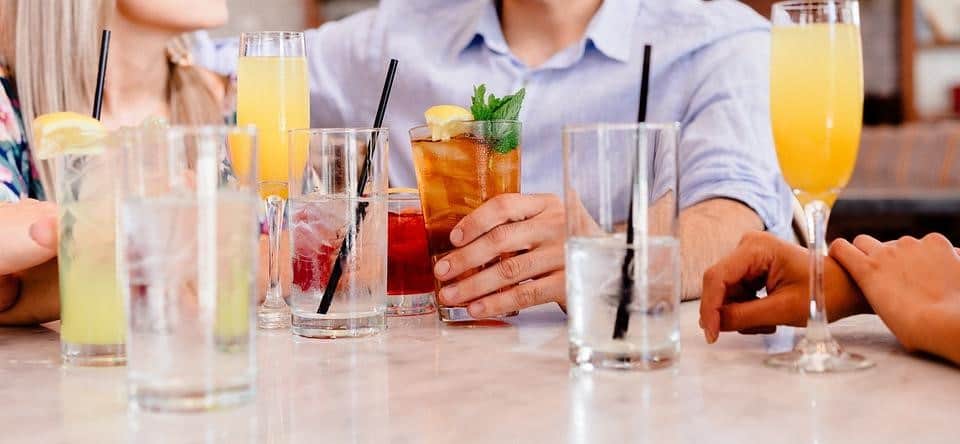 Looking for a great neighborhood spot to enjoy a relaxing and enjoyable brunch? The Fainting Goat at 1330 I St. NW has both a great name and bottomless mimosas, Bloody Marys, or Sangria with every entree purchase. Offering everything from a blue catfish sandwich to steak and eggs, their brunch runs from 11 a.m. to 3 p.m. on Saturdays and Sundays. View The Fainting Goat's website.
If you're looking for brunch options near Kalorama apartments for rent, Darlington House delivers. Their handmade warm donut balls come complete with chocolate and caramel dipping sauce. Enter brunch heaven with red flannel hash or eggs Benedict in salmon, Florentine, or Chesapeake Bay incarnations. Brunch is served starting at 9 a.m. on Saturdays and Sundays. View Darlington House's website.
Feeling peckish for rashers, black pudding, or banger sausage? Duke's on 3000 Connecticut Ave. NW will be your British brunch haven. From the Brunchie Burger to the Proper English Brekkie, Duke's delicious brunch menu is available from 11 a.m. to 3 p.m. on Saturdays and Sundays. Brilliant! View Duke's website.
Located close to apartments in Rosslyn, Barley Mac at 1600 Wilson Blvd. is the perfect place for picky eaters. Their brunch menu offers Benedicts, omelets, and sandwiches, in addition to no fewer than six brunch specials. Make your own Mimosas, too. Brunch starts at 10:30 a.m. on Saturdays and Sundays. View Barley Mac's website.
At Keener Management, your perfect apartment is just a click or call away. Browse our available luxury apartments online or enlist our concierge to find the perfect one for you.