Valentine's Day is when many people spend the evening out. At Keener Management, we have Washington, D.C., apartments for rent in prime locations, but, with COVID-19, staying home is the better option. Whether you're the type who has always avoided crowds or who enjoys a night out on the town, here are some at-home Valentine's Day ideas to make your day memorable.
Set Up an Indoor Picnic
You probably don't have a grassy floor or an oak tree to sit under. It's usually too chilly in February to picnic outside anyway. Yet that doesn't mean you can't set up shop in the living room on a cozy rug, though a sofa or air mattress can work too. If you have a picnic blanket, even better, and dust off that picnic basket to set the mood. Set up a cheese plate, open some wine, and light the fireplace. Even roast some marshmallows in it!
Cook a Meal
While Washington, D.C., has many choices when it comes to ordering in, cooking together can be a great way to spend Valentine's Day at home. You don't need to invest time in a gourmet meal if this isn't your thing. It can be fun to bake cookies, make chocolate-covered strawberries, or fashion a heart-shaped cake. Pancakes for breakfast is a favorite pastime and something you can almost never go wrong with. Exploring your culinary creativity can be a great way to spend time together.
Make Fondue
If you have a fondue pot you've never used, now is a good time to unpack it. Melt cheese into a delicious dip. There are so many things to mix it with, including chocolate. Take your pick of fruit, crackers, or bread to dip in your fondue. It can make for quite a luscious treat.
Watch Movies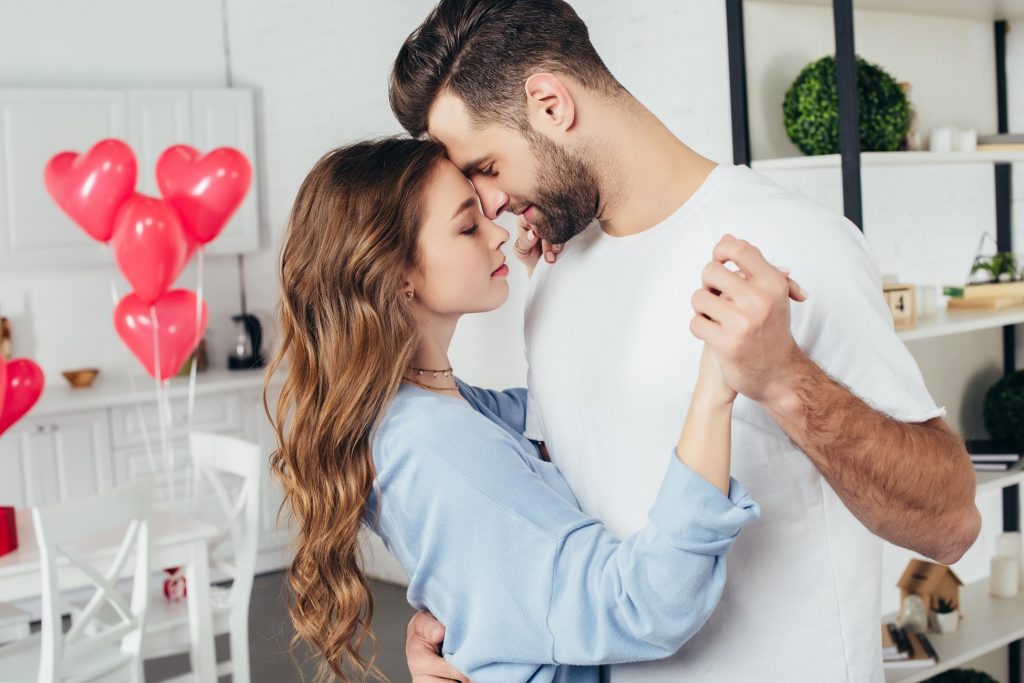 If you're staying indoors, you might as well watch movies. Plan a theme such as classic romantic films or anything you want; playing it by ear can be fun as well, especially if you have Netflix or another streaming service. Cuddling up on the couch is better than dealing with movie theater crowds—not that anyone wants that now. Watching favorite TV shows or playing video games together isn't bad, either.
Learn Something New
Learning together is a great way to build a relationship. If this Valentine's Day is going to be unusual, you might as well make it unique. Schedule a virtual painting class or search the internet for a new dance to learn. Discuss what you'd both like to explore ahead of time and plan accordingly, so your Valentine's Day ideas become unforgettable.
Find Luxury Apartments in Washington, D.C.
Lots of happy renters have found luxury apartments in popular neighborhoods such as Dupont Circle, 14th Street, and Woodley Park. All our available properties are listed online. To learn more, continue browsing or call 202-249-0894 to discuss our Washington, D.C., apartments for rent.