You don't have to be in New York City, Los Angeles, or Chicago to catch some of the best stand-up comics today. Washington DC is packed with excellent opportunities to see live stand-up comedy, as headliners from all over the country regularly mark DC as a primary destination during tours. While watching your favorite comics on Netflix or HBO is great, nothing beats the atmosphere of a live stand-up showcase at underground venues or institutions like the DC Improv.
We all need to make time in our schedule to laugh. Head to one of our list's stand-up shows, and you'll be able to view original comedy performances that are complemented by food, drinks, and venues that possess their own sense of character.
DC Improv
Are you looking for the best comedy club in Washington DC? You can find what you're looking for at the DC Improv that sits at 1140 Connecticut Avenue in Northwest Washington.
The DC Improv regularly hosts some of comedy's biggest names at its location that's just north of K Street and a few blocks south of Dupont Circle. Well-established comedians Margaret Cho and Jamie Lee will be performing at the DC Improv in January 2022.
You can sample Margaret Cho's comedy stylings from her previous stand-up specials that include but aren't limited to "Margaret Cho: Notorious C.H.O." and "Margaret Cho: I'm the One That I Want." Cho will be at the DC Improv on Friday, January 7th, 2022.
If you like Margaret Cho, Jamie Lee is a comedian directly influenced by Cho and who is coming to the DC Improv from January 28th–January 29th, 2022. Jamie Lee can be seen on television shows like HBO's "Crashing" and formerly starred on "Girl Code." Conan O'Brien, James Corden, and Chelsea Lately have had Jamie Lee perform stand-up on their shows.
Capital Laughs
Capital Laughs is a DC gem. This independent comedy organization produces multiple weekly comedy shows in some of DC's most excellent bars and restaurants.
DC locals will always have a great time when stopping by a Capital Laughs show. All of the local comedians have been screened by the shows' bookers to help foster high-quality performances. One of the coolest aspects of a Capital Laughs show is that you're seeing talented local comics represent the best of what DC comedy has to offer.
You can buy your Capital Laughs tickets online for free with the option of donating to the organization while you check out.
Underground Comedy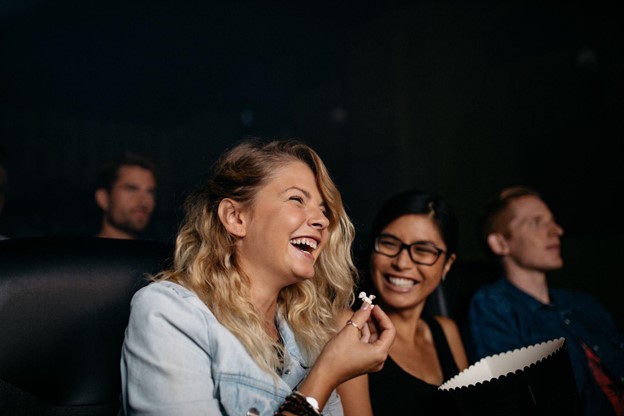 DC's exceptional independent comedy offerings don't stop at Capital Laughs. Underground Comedy is a DC stand-up group that produces over 60 monthly shows throughout the nation's capital. These shows have been promoted in noteworthy media outlets like the Washington Post and Comedy Central. You can catch one of Underground Comedy's eight free weekly shows if you're looking to see some of DC's best comics at no cost.
Dive into DC Comedy with Keener Management
You won't have to miss your favorite comedians when you stay at Keener Management properties like The Harper near 14th Street, Washington DC. The Harper residents are within walking distance of clubs like the DC Improv, Capital Laughs events on U Street, and other comedy clubs near Washington DC like the Arlington Drafthouse and Cinema.
Contact Keener Management today at 202-249-0894 to take advantage of our centrally located DC luxury properties.