Washington, DC has so much to offer that people who've lived here for many years still discover new things every day. Things also change from month to month, especially around the holidays. New and limited-time opportunities appear, and famous places offer events that you won't see at any other time of the year.
If you're looking for things to do in DC in December, here's what you shouldn't miss.
Annual Holiday Book Festival
The White House Historical Association has produced many award-winning books, and all of them are related to the President's House. Every year, they hold a holiday book festival where DC residents and visitors can come and meet the authors of the books, as well as enjoy the show they put on.
There are even drawing lessons available, so aspiring artists can learn how to draw the presidents.
This year the festival takes place on December 2nd, from 9 AM to 5 PM. It's located at 1610 H Street Northwest, not too far from The Hamilton House Apartments and The Drake Apartments.
See a Holiday Show
While DC has amazing shows all year round, DC in December is a particularly great time to go and see one unlike any other. Many companies will have their Christmas-themed shows available to see, such as The Washington Ballet presents The Nutcracker and A Christmas Carol at Ford's Theatre.
See the ZooLights
Located right next to Woodley Park and The Delano Apartments is the Smithsonian's National Zoo. Not only is this a great place to visit at any time of the year, but winter sees the ZooLights appear.
While the ZooLights are a pretty show on their own, that's not all that comes on offer with them. There are also winter snacks and drinks to purchase, as well as shows to watch and gifts for purchase. It's a great outing for the whole family, and you can rest easy knowing that they only use environmentally friendly LED lights.
National Christmas Tree Lighting Ceremony
Washington, DC comes together every year to light their famous Christmas tree, spreading messages of hope and peace to the city and the nation at large. The tree is located at President's Park, and will open to the public on December 2nd.
Botanical Garden Season Greenings
The U.S. Botanic Garden is beautiful all year round, and this December, it will offer a "Season's Greenings" holiday display across the whole garden. It runs November 24th through January 2nd, so make sure you visit before then to see the display.
If you can, it's always best to visit during the week, as the gardens are less busy during these days.
It's located south of the M Street Tower Apartments, as are many of the famous landmarks in DC.
DC Cocktail Week
DC Cocktail Week is one of the best holiday events in DC for those who like to indulge. There are many bars across the city who participate, offering unique cocktails and bites to pair together so you can satisfy your tastebuds. It starts on November 28th and lasts into the first week of December.
For those who don't want to drink, some restaurants offer zero-proof cocktails during this time, so you can enjoy unique flavors and tastes while staying sober.
Ice Skating
The Ice Rink at the Sculpture Garden opens every year, and this year will be available to visit from November 26th until March 5th, 2023, as long as the weather permits. It's a large and picturesque ice rink that's perfect for so many occasions, whether you're looking for a date night event or want to take the whole family for a fun activity.
Fees cover two sessions that are 45 minutes long, allowing ice maintenance in between to keep the experience safe for everyone.
Stop Off at Keener Management to Find Your New Home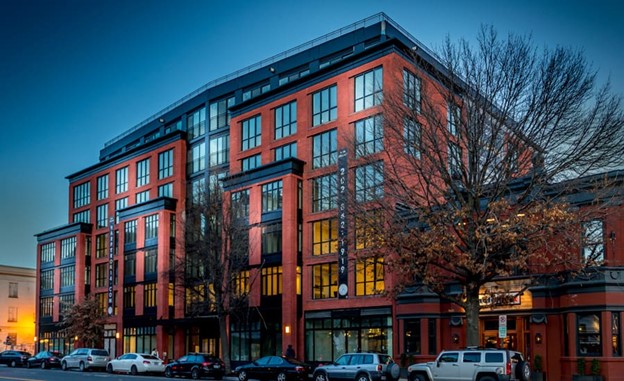 If you aren't just visiting DC for the holidays, why not check out Keener Management to find your new home? DC in winter is an amazing experience, but this city is rich with culture and opportunities all year round, and many people choose to move here and never grow tired of what it has to offer.
Whether you're looking for a temporary stay for a season or want to make DC your home, contact us today and we can help you find a conveniently located apartment next to the best experiences DC has to offer.