The capital of the USA is a rich city filled with things to do for everyone, regardless of taste or preferences, and Washington, DC in January is no different. From lingering holiday events like snowball fights to sports games, the list of things to do in DC in January is endless, and most of it is right in the heart of the city.
Whether you're a new resident, a longtime local, or just a visitor, here are the DC events you should put on your list. The only problem DC presents is that it's a struggle to make time for everything!
Wizards and Capitals Games
If you're into NBA and NHL games, look no further than the Washington games taking place in January. Both the Wizards and Capitals will be taking on opponents in January, meaning you can immerse yourself in some Washington pride and cheer on DC's best teams.
The Wizards will be playing the Chicago Bulls and the New York Knicks in January at the Capital One Arena, ensuring some memorable moments. The Capital One Arena is near both the Sutton Plaza Apartments and the M Street Tower Apartments, ensuring any residents here are close to the heart of the action.
DC's Largest Snowball Fight
Dupont Circle is nestled between The Hamilton House Apartments and The Preston Apartments, and is home to a huge snowball fight that happens in Washington, DC every year. If you want events in DC in January that will allow you to really let loose and embrace your inner child, then this snowball fight is the place to be.
The Washington, DC weather in January may be cold, but DC residents know how to make the most of it. Just be sure home is close by so you want warm up with a hot cocoa afterward.
MLK Holiday DC Peace Walk & Parade
On January 16th is the Annual MLK Holiday DC Peace Walk & Parade, supporting equal rights for everyone. It welcomes all residents of DC and the surrounding areas to come together and bond over what matters most.
The parade ending point is by Anacostia Park, located south of Capitol Hill, where the MLK Holiday DC Hopeful Healing Health and Wellness Fair will be held. If you're looking for meaningful things to do in DC in the winter, you can't go wrong here.
Chinese New Year in Chinatown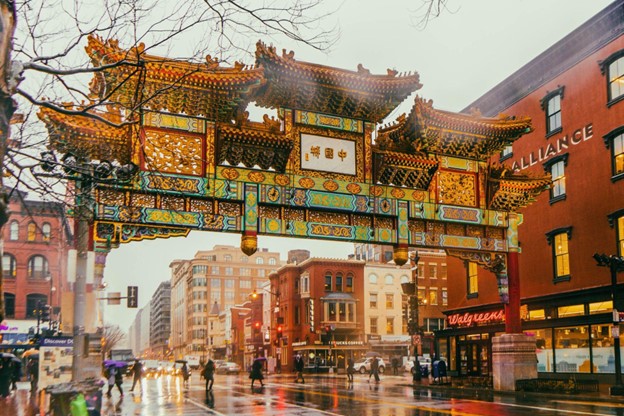 If you want to celebrate Chinese New Year in DC, Chinatown in DC will have various events going on throughout the month and into February that residents are always welcome to partake in. What one event do you not want to miss? The Annual Chinese Lunar New Year Parade on January 22nd.
Chinatown is also within walking distance of the Sutton Plaza Apartments and the M Street Tower Apartments, and other Keener Management properties a little further out such as The Gatsby Apartments.
Washington, DC Auto Show
The Washington, DC Auto Show will begin on January 20th and last all the way through to January 29th. As well as many vehicles to see, there will also be plenty of entertainment and dining, ensuring DC residents can stay amused throughout the week. For car enthusiasts especially, this event is a must-see.
It's located at the Walter E. Washington Convention Center, within walking distance to many of Keener Management's properties and neighborhoods, such as Logan Circle.
Monster Jam
For truck enthusiasts, Monster Jam is another must-see—particularly for those seeking a riotous time! This thrilling show is also at the Capital One Arena on January 28th and 29th, and is a great family day out for truck-loving adults and kids who just want to see something spectacular.
Live Theater at the Kennedy Center
If theater is more your thing than car shows, then Washington, DC has a number of them happening in January. Some great shows that will be available to see throughout the month include A Soldier's Play from January 6th-8th and Wicked until January 22nd.
Additionally, the iconic musical Cats will perform at the Washington Theater from January 11th-22nd.
Stay Close to the 2023 Action With Keener Management
Washington, DC in January 2023 has a ton of things going on. Whether you're into sports, cars and trucks, or just want to unleash your inner child on the city with a snowball fight, there's something for you.
If you want to be close to the action in DC and never miss out on a thing, contact Keener Management today to have a look at our properties in the city. There are endless opportunities in 2023 with our help.