Washington, DC is so full of amazing sights and culture that it can seem overwhelming to try and take it all in. With something for everyone in every part of this incredible city, it's best to slow down and take it at your own pace—and what better way than with a Washington, DC walking tour?
While guided tours are great for getting information and finding out more about a city's history, there's also something thrilling about a self-guided tour in Washington, DC. You can take your time and get to know the place you're falling in love with.
Here are the best DC walking tours if self-guided is the way you want to go.
Self-Guided Tour of the National Mall and Memorial Parks
The National Mall in Washington, DC is located a little south of some Keener Management properties, like The Hamilton House Apartments and the M Street Towers Apartments. It's considered "America's Front Yard," and is surrounded by many memorials that are famous all across the world.
Walking through here is a history enthusiast's dream, with the ability to honor past presidents and veterans, and many others who have made the United States of America an inspiring country.
You can also take a break from your Washington, DC walking tour by checking out some of the events as you stroll. There are often speakers available to share more background about certain memorials, and you can check out the schedule of events in advance.
Self-Guided Tour Around the White House and Lafayette Square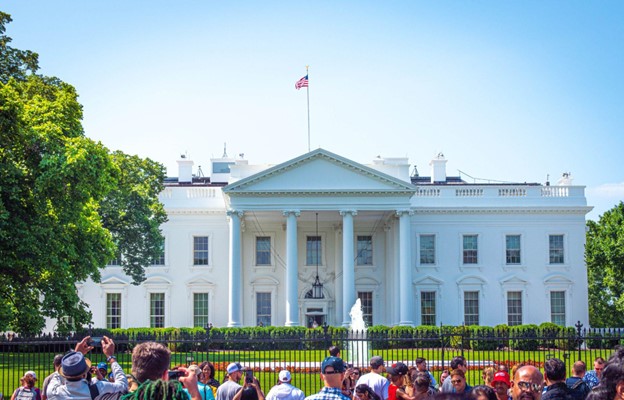 Close to the National Wall is the White House and Lafayette Park. The White House is one of the most famous buildings in the world, home to the President, and any citizen or visitor to the States can view it from a distance.
Lafayette Square is also nearby, located in President's Park and provides a scenic stopping point. At its center, you can find the famous Andrew Jackson statue.
Self-Guided Tour of Embassy Row
Just south of Woodley Park and The Delano Apartments is Embassy Row, where you can embark on a self-guided tour. It refers to a collection of embassies and diplomatic missions that are placed closely together, allowing you to stroll down a collection of flags and building that will open your eyes to all of the amazing countries around the world.
This is a great self-guided tour in Washington, DC to do with friends due to the conversation it can spark.
Self-Guided Tour of DC Museums
There are many amazing museums in DC, so consider dedicating a few days to walking around the ones that interest you most. Take for example the National Gallery of Art and the Smithsonian National Museum of Natural History, which are a quick stroll away from each other.
Further north, near Dupont Circle, you'll find the National Museum of American Jewish Military History and the National Geographic Museum. There are museums everywhere in Washington, DC—guaranteed, there's an amazing one (if not more) in walking distance from where you live.
Create Your Own Walking Tour
One of the great things about Washington, DC is that all of the incredible sights are packed closely together. It's easy to sit down, take a look at a map, and create your own tour based on what you want to see.
Check out the classics by starting around the White House and moving down towards the Smithsonian National Museum of American History. Or head further north to the Washington National Cathedral and the Smithsonian National Zoological Park.
You'll never run out of walking tour opportunities in DC. Your only problem will be feeling like you don't have enough time to cover all that's on offer.
Stay Close to the Action with Keener Management
Whether you're already a DC resident and looking to see more of the city by foot or you're moving to DC for the first time, there's nothing like being close to the action. Washington, DC is a very walkable place, where you can step right outside of your door and immediately be met with great sights, rich culture, and educational history.
Consider our properties at Keener Management. We're proud to have luxury apartments throughout the city and keep our residents at the heart of all DC has to offer.