Washington DC locals have been waiting months for positive news regarding COVID-19 restrictions. There's a light at the end of the tunnel for Washingtonians as a Phase Two reopening is fast approaching.
May 1st, 2021, will mark the beginning of the highly anticipated Phase Two guidelines. Knowing what kinds of restrictions are loosening up can allow DC residents to safely enjoy what their city has to offer. Let's dive into the changes that Washington DC residents can expect in the coming weeks.
The Return of Entertainment Venues
Staff within the entertainment industry and audiences across DC are awaiting the excitement that live entertainment has to offer. Washington DC's Phase Two reopening will allow indoor and outdoor entertainment venues to operate at 25% capacity or 500 people, whichever is less.
DC's return of live entertainment is one of the most significant developments that Phase Two has to offer. Washington DC offers some of the best live entertainment in the country with standup comedy clubs like the DC Improv and music venues such as the Verizon Center. DC's new 25% venue capacity guideline doesn't only apply to live entertainment. Washington DC locals will be able to enjoy limited-capacity movie theater outings when Phase Two swings into action.
Indoor Dining Opportunities
DC is well known for its thriving restaurant scene. COVID-19 has had a major impact on DC local's ability to take advantage of the joy that indoor dining provides. Restaurant lovers will be happy to hear that Phase Two allows DC restaurants to continue offering indoor dining at 25% capacity or up to 250 people, whichever is less.
Phase Two guidelines state that indoor dining tables must be six feet apart with up to six people per table. All DC restaurants offering indoor dining will have to stop serving alcohol and close at midnight.
The Ability to Tour Museums, Galleries, and Exhibits
One of DC's biggest draws is its impressive lineup of museums, galleries, and exhibits. You can spend a whole day exploring DC destinations like the National Museum of American History. Washington DC's Phase Two reopening will allow museums, galleries, and exhibits to remain open with some extra perks.
Having a knowledgeable tour guide is an invaluable asset when touring DC locations like the Capitol Building. Phase Two will allow you to receive a guided tour through iconic DC museums, galleries, and exhibits. Touring a DC museum, gallery, or exhibit with a guide's help leads to higher levels of insight and a more fulfilling experience.
Casual DC Gatherings Receiving a Green Light
COVID-19's devastating impact on the world has affected Washingtonian's ability to enjoy different types of social gatherings. These gatherings may be work-related, school-related, or social. The good news is that Phase Two offers guidelines that offer a glimpse of hope for gatherings of all kinds.
Outdoor gatherings consisting of up to 50 people are sanctioned during Phase two. This same 50 person rule applies to outdoor educational instruction. Washington locals can promote their physical health during Phase Two with fitness classes that hold up to ten people. The reopening of playgrounds and low-to-moderate contact sports gives Washington DC's youth more opportunities to stay active.
How Will Phase Two Affect Traveling In and Out of DC?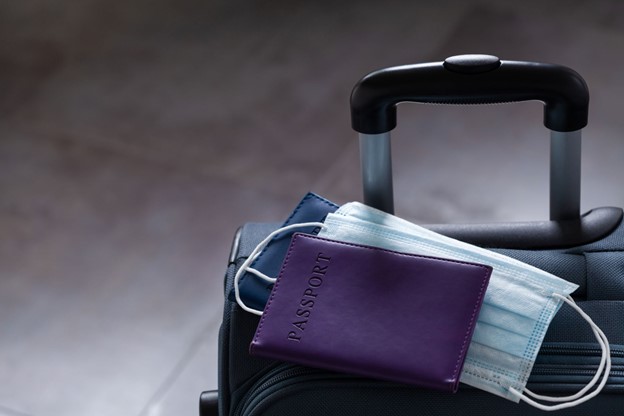 It's appropriate to wonder how Phase Two guidelines will affect locals and tourists' ability to travel in and out of DC. The District Government released a number of updated travel requirements that became effective on March 3rd, 2021.
Individuals who are vaccinated or who don't display COVID symptoms won't be subject to a test while traveling into DC. People traveling to DC who have tested positive for COVID-19 in the last 90 days won't have to be tested if they have no symptoms. Traveling with your vaccination card or proof of a negative test can be helpful when looking to streamline your travels into DC.
The District Government asks people traveling into DC to get a test within 72 hours of traveling. It's best not to travel if you've been in close contact with someone who has COVID-19. Visitors staying in DC for more than three days should be tested three to five days after their arrival. It's best to limit your activities while visiting DC until your test results come back negative. Essential workers and people traveling into DC for less than 24 hours won't need a test.
Locals going out of DC shouldn't travel if they've been in recent contact with a confirmed COVID-19 case or if they display symptoms.
How You Can Make the Most of DC's Loosening Restrictions
Being in the center of DC's action is more important than ever, with loosened restrictions right around the corner. Keener Management offers affordable luxury apartments that allow you to make the most of your time in DC.
The Drake is an example of one of our Dupont Circle properties that gives you easy access to quality indoor dining. Our Logan Circle properties like the Sutton Plaza provide a central location close by to quality entertainment venues like the Black Cat.
Place a call to Keener Management today at 202-249-0894 to set up a property tour in your favorite DC neighborhood.