The Northeast and—more specifically—the DMV are some of the finest areas to spend the fall.
Peaceful drives with colorful leaves, apple picking, pumpkin patches, and beer festivals are just the start of what the DC area has in store during autumn.
We're here to help DC locals make the most of their fall season with different activities that'll appeal to a wide range of interests. Let's jump right into our DC area fall recommendations:
Apple Picking at Milburn Orchards
Fall season means fresh apples. Visiting Milburn Orchards for some apple picking can give you healthy snack options to bring home, along with some delectable cooking and dessert opportunities.
Apple picking at Milburn Orchards is a great option when you're looking to take a weekend fall road trip outside of Washington DC. Driving to Milburn Orchards in Elkton, Maryland gives you the opportunity to drive through more rural areas of Maryland that perfectly encapsulate the beauty of autumn. U-pick apples at Milburn Orchards is open on Saturdays and Sundays, with reservations required for ages 10+.
Milburn Orchards doesn't solely offer apple picking. Families can make the most of their road trip out to Elkton, Maryland with the site's following fall activities:
Corn maze
Boo barn
Hayrides
Grain cart basketball
and more!
On your way out, be sure to visit Milburn Orchard's Bake Shoppe to buy some freshly made fall treats.
Homestead Farm
Are you looking to take advantage of apple picking at a farm that's closer to DC? Homestead Farm in Poolesville, Maryland is 45 minutes from DC and is open seven days a week from 9:00 a.m. to 5:00 p.m. You can expect Homestead Farm's apple picking and pumpkin season to run into late October.
Driving out to Poolesville, Maryland gives you another chance to witness fall beauty outside of the fast-paced streets of Washington, DC.
Pumpkin Patch at Butler's Orchard
Butler's Orchard offers prime pumpkin patch exploration that's less than 40 minutes from our nation's capital. September 25th will mark Butler's Orchard's 41st annual pumpkin festival and pick your own pumpkin's event.
You don't have to wait to make your Butler's Orchard reservations. Consider taking part in a private bonfire or a hayride at Butler's Orchard to make the most of your visit.
Fall Beer and Wine Festivals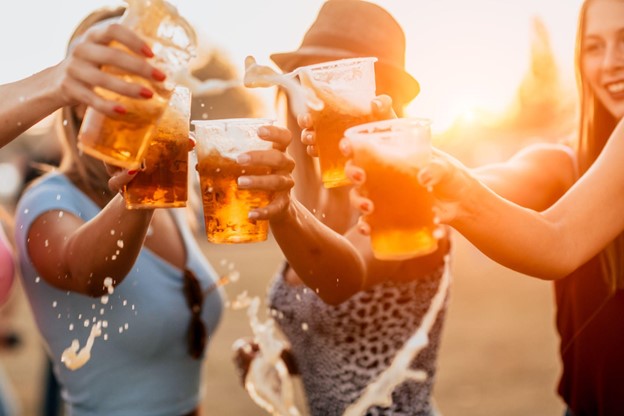 October in the DMV offers great opportunities to attend beer and wine festivals within and just outside of Washington, DC. With so many festival options available, narrowing your choices to one or two events can be hard. That's where we come in.
Mount Vernon Fall Wine Festival and Sunset Tour
Don't worry, non-beer drinkers! We have you covered. Maybe you don't mind a beer but would still like to attend a fall DMV wine festival.
The Mount Vernon Fall Wine Festival and Sunset Tour is an ideal fall activity with its unlimited samples that are available after hours on George Washington's coveted estate. These samples will come courtesy of submissions from 18 different local wineries.
You can enjoy all that this wine festival has to offer while overlooking the Potomac River (bring a blanket!), within the first floor and cellar of the mansion and more exciting areas. Visit mountvernon.org to book your tickets!
Oktoberfest
Our list wouldn't be complete without DC's Oktoberfest. This 7th annual celebration will take place at Wunder Garten near North Capitol Street and run from September 17th-October 10th.
Activities within this event include, but are not limited to:
Bavarian games
DJ parties
Stein-holding contests
You can purchase your Oktoberfest tickets on Eventbrite.
Experience Washington DC in the Fall with Keener Management
Do you want to keep all of these fun fall activities within arm's reach? Keener Management offers you access to affordable luxury properties throughout DC's most popular neighborhoods. Whether you're looking to take a peaceful autumn stroll on the National Mall or take part in one of our list's recommendations, Keener Management keeps you in the center of the action.
You can contact Keener Management at 202-249-0894 to hear more about our available DC properties.