D.C.'s close proximity to the Virginia border sets the stage for countless unforgettable fall activities. Whether you enjoy exploring the outdoors or staying in to sip on something warm, our list of autumn weekend getaways near the DC-Virginia border aims to fulfill a variety of tastes and preferences. Let's jump into our list of recommendations.
DC-Virginia Border Fall Activities Help You Stretch Your Legs
Our routines can easily have us forgetting the mental and physical benefits that come with stretching our legs. Consider breaking up your weekly D.C. metro, work from home, or driving schedules with the following easy-to-moderate level hiking opportunities in Shenandoah National Park.
Dickey Ridge Loop Hike
Dickey Ridge Loop is a mid-difficulty 5-mile Shenandoah National Park hike that offers you access to a historic trailhead visitors center, authentic pioneer homestead establishments, and a dated cemetery. Consider a walk through Dickey Ridge Loop as a healthy sampling of the things that make Shenandoah National Park so noteworthy. Your 5-mile walk will culminate in a scenic vista view that helps you celebrate the present moment. Shenandoah National Park visitors can swing by the Dickey Ridge Visitor Center to pick up a trail map that highlights the area's key points of interest.
Hawksbill Summit
Are you looking for a shorter hike in Shenandoah National Park? Hawksbill Summit is an easy 2.2-mile up-and-back hiking trail that brings you to Shenandoah National Park's highest point.
You can reach the peak of Shenandoah National Park in no time since the head of Hawksbill Summit begins at a high elevation. When you hit the top of Hawksbill Summit, you'll be able to take in a 360-degree view of the park that's supported by an observation platform. Hawksbill Summit's 690 feet elevation gain occurs over a 1-hour 15-minute hike time.
Hit a Bike Trail
The Sherando Park Mountain Bike Trail gives you an opportunity to bike within a flat single-direction route that's beautiful and easy to navigate. One technical element within the Sherando Park Trail is the path's roots—but its relatively short riding distance and no hills keep the ride at a beginner's level.
Getaway Offers Tiny Remote Shenandoah National Park Cabins
Fall can generate images of cozy cabins in nature-driven areas. You can manifest this vision with the help of Getaway's Stanardsville, Virginia cabins near Shenandoah National Park.
Getaway offers D.C. locals the opportunity to break free of the pressures of work, personal schedules, and technology. Booking a Shenandoah Getaway cabin gives you an opportunity to unplug in a scenic location that's less than two hours from Washington D.C. Getaway supplies its guests amenities that include:
Cell phone lockbox
Hot shower
Private toilet
A.C. and heat
Shampoo and conditioner
Stove and mini-fridge
Sink and drinking water
Salt, pepper, and olive oil
Chairs and picnic table
Firepit and grill grate
Coffee/tea (at a small cost)
You can receive a better glimpse of what a Shenandoah Getaway cabin will look like through the company's gorgeous Instagram posts.
Are you worried about traveling during COVID? Getaway works overtime to ensure your weekend trip is sanitary and socially distanced. Each cabin receives a double deep cleaning prior to your arrival, while private cabin fire pits and 50-150 feet between each cabin help you establish your own space.
DC-Virginia Border Cuddle-Up Fall Activities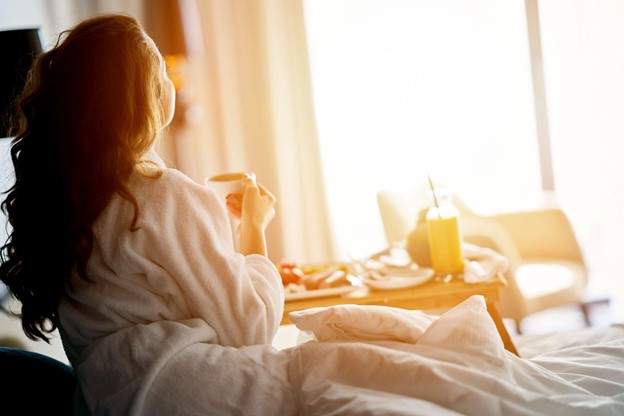 Some of the best fall nights involve relaxing on a comfortable couch, bed, or chair with a book, a good movie, and your better half. Let's highlight some locations near the DC-Virginia border that act as perfect romantic fall getaway spots.
The Joshua Wilton House
The Joshua Wilton House is a restored Victorian home that sits within a corner of Downtown Harrisonburg, Virginia's Historic Old Town. This Victorian house features five different rooms that include amenities like:
Feathertop queen-sized beds
Free Wi-Fi
Individual climate control
Continental breakfast
Fine dining
And more
You can enjoy the flavor varieties offered at the Joshua Wilton House's ground floor restaurant on Tuesday through Saturday from 4:30 p.m. to 8:30 p.m.
The Inn at Vaucluse Spring
Make your fall bed and breakfast fantasy a reality at The Inn at Vaucluse Spring. You'll find that The Inn at Vaucluse Spring offers a healthy selection of guest homes and private cabins. Wherever you stay, this location offers you access to Vaucluse Spring, a sizable limestone spring flowing with over a million gallons of clear water per day.
When You're Looking for Something Cozy to Sip On
Crisp autumn weather offers you sublime opportunities to enjoy wine in acclaimed vineyards near the DC-Virginia border. We're going to shine a light on two particular vineyards that can act as the perfect fall getaway.
Shenandoah Vineyards
Shenandoah Vineyards' 45 years of operation allows the site to establish itself as Virginia's second-oldest active winery. This location's conditions foster top-tier wine flavors that come courtesy of preferable soil conditions, elevations, and an overall dry climate. A Civil War-era barn hosts Shenandoah Vineyards' tasting room that sits on a picturesque farm property.
Cave Ridge Vineyards
Cave Ridge Vineyard makes a name for itself in the Shenandoah Valley region, thanks to deep rocky soils and low rainfall that help grow exceptional grapes. Indoor seating has reopened at this Shenandoah region vineyard. Outside views consist of sweeping foothill views that overlook the valley. PBS, the Daily News-Record, and U.S. News and World Report have all featured Cave Ridge Vineyard in their publications.
Where to Find Perfect Fall Foliage Views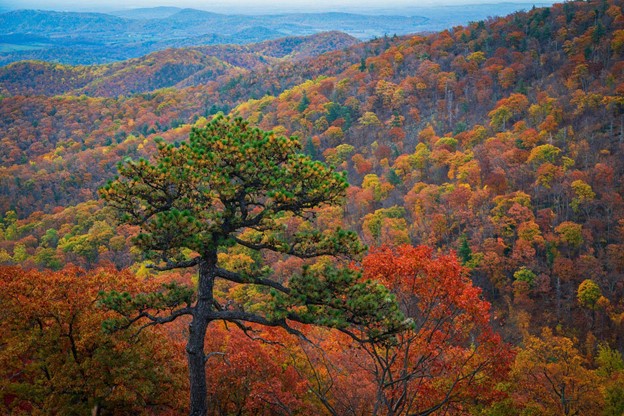 Few DMV areas can compete with the vibrant foliage featured within the Shenandoah Valley. You can find numerous unbeatable fall views of leaves turning color within Shenandoah's Skyline Drive region that runs 105 miles. Mid-October is a prime time to witness Shenandoah leaves that are bursting with color. Seventy-five different Skyline Drive overlooks give you plenty of opportunities to take quality photos and catch impressive sights.
Keener Management
Keener Management is here to connect you with affordable luxury D.C. properties that help you experience a quality return from your fall DC-Virginia border getaway. Our properties span the following sought-after D.C. neighborhoods:
Dupont Circle
Columbia Heights
Kalorama
Rosslyn
Woodley Park
14th Street
Oktoberfest events, historic ghost tours, and fall things to do near Shenandoah National Park are all within arm's reach when you stay at a Keener Management property. You can contact Keener Management at 202-249-0894 to inquire about any of our 16 properties.