The vast amounts of activities within and near our nation's capital can make planning a single day a seemingly overwhelming task. You can streamline your ability to schedule a fun day in or close to Washington DC by narrowing your focus.
Did you know that November is Military Family Month? There's no better place to celebrate Military Family Month than Washington DC. Keep reading to discover DC's best military museums that are worth a visit this November.
National Museum of the US Navy (Free)
You'll aptly find the National Museum of the US Navy in DC's Southeast Navy Yard district. DC's National Museum of the US Navy is the United States' only museum that displays a complete overview of this military branch. Artifacts within the Navy Yard Museum include those dating back to 1800. ​​Consider becoming one of the 200,000 people that visit this commemorative DC museum every year.1
National Air and Space Museum (Free)
The National Air and Space Museum's offerings extend beyond NASA and cover essential flight topics like military aviation. You can expand your knowledge of military history by viewing the National Air and Space Museum's current World War II German Aviation exhibition. This engaging section of the National Air and Space Museum reflects on how Germany initiated World War II's first airstrikes and suffered a subsequent downfall as a result of its faulty military strategy.
African American Civil War Museum (Free)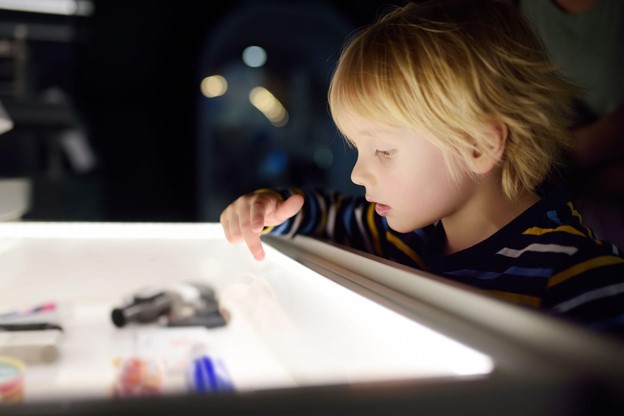 DC's African American Civil War Museum has played two essential roles. Organizers founded this museum so African Americans could get the recognition they deserve for their vital Civil War contributions and revitalize Washington DC's U Street that was tarnished after the city's 1968 riots. 
Over 2,000 African American Civil War soldier descendants have deposited relevant artifacts into this museum. 
National Museum of the United States Army (Free)
Virginia's National Museum of the United States Army is a military museum near Washington DC, about 30 minutes south of the city. This site's 84 acres supply its guests with ample parking that fosters easy visits.
Expect to view an engaging display of how the United States Army has impacted American society at this museum. Virtual reality experiences, extensive galleries, and an Army Theater reflect the National Museum of the United States
Army's versatile presence.
Rock Creek Park (Free)
Rock Creek Park's tranquil atmosphere gives you an excellent opportunity to take a break from Washington DC's fast pace while remaining in the city. Strolling through Rock Creek Park allows you to stand precisely where President Lincoln was when he visited Fort Stevens during the Civil War. President Lincoln was famously subjected to enemy fire during his Fort Stevens tour. Today, a granite boulder marks the spot where this event occurred.
National Guard Memorial Museum (Free)
Discover the story behind our country's National Guard at the National Guard Memorial Museum located across the way from Union Station. The National Guard Memorial Museum's 6,000 square feet covers close to 400 years of this military branch's storied history that dates back to 1636. Uniforms, firearms, and other essential artifacts line this engaging museum's enlightening halls.
Remain in the Center of What's Happening in DC with Keener Management
Your perfect military museum day is always within arm's reach when you stay at one of Keener Management's 16 luxury DC properties. Rock Creek Park is within walking distance from our Columbia Heights property, and every one of our property locations is a short metro or car ride away from these museums.
Make the most of your downtime in DC by contacting Keener Management at 202-249-0894 to inquire about any of our listings.
Sources
https://www.navyhistory.org/navy-museum/national-museum-of-the-united-states-navy/
---