Washington DC's exceptional breweries give you ample opportunities to celebrate and explore your love of beer. If you live in or around Washington DC and love beer—this guide is for you. Grab some friends, family, or both and head to one of these standout breweries that exist within some of the DMV's most vibrant areas.
Crooked Run Brewing
Crooked Run Brewing lies about 35 minutes from Washington DC in Sterling, Virginia. Twelve beers on tap and entertaining live music are only the start of what Crooked Run Brewing has to offer. Swing by Crooked Run Brewing in Sterling, and you'll be able to accompany your beer with quality on-site eats. These food options include Señor Ramen tacos made from antique recipes and all-day brunch-style cooking from Daybreak Kitchen and Biscuit Company. Learn more about Crooked Run Brewing.
City-State Brewing Co.
Pay Northeast DC's City-State Brewing Co. a visit and complement your choice of beer with art, an event room, arcade-style gaming, and more. You're welcome to bring your family to City-State Brewing Co, and you can even let your dog tag along for patio drinking.
City-State Brewing Co has partnered with a rotating line of delicious food trucks so you can leave feeling fully satisfied.
Cuisines within this food truck lineup include tacos, and barbeque, along with Asian and American-inspired street food. Learn more about City-State Brewing Co.
Ocelot Brewing Company
DC-area locals and visitors searching for a smaller-sized brewery can find what they're looking for at Ocelot Brewing Company in Dulles, Virginia. This craft brewery constantly rotates its beer selection so you can experience something new each time you visit. Ocelot Brewing names their beers after some of their favorite song lyrics. 13 available cans and 18 beers on tap prominently displays Ocelot Brewing Company's versatility. Learn more about Ocelot Brewing Company.
Denizens Brewing Co.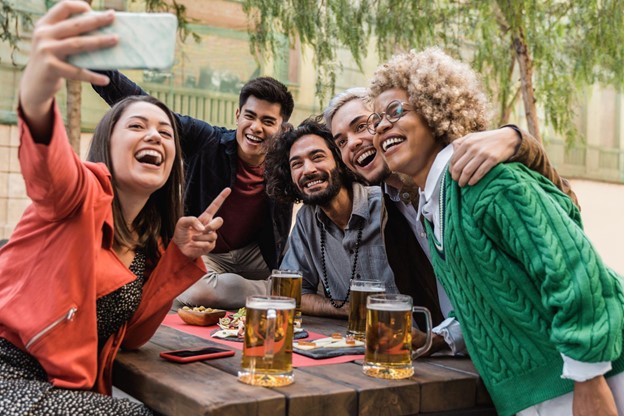 You can find Denizens Brewing Co.'s two locations just outside of Washington DC in Silver Spring, Maryland, and Riverdale Park, Maryland. Family-owned since 2014, this brewery has been written about within significant publications like Bethesda Magazine, Washingtonian, Thrillist, and more.
Denizens Brewing Co.'s spacious outdoor seating helps you make the most of your remaining fall season. You can reserve Denizens Brewing Co. outdoor seating to enjoy food, dessert, and, of course, beer. Between year-round and seasonal offerings, you can choose between 12 different tap beers and receive recommendations when requested. Learn more about Denizens Brewing Co.
DC Brau Brewing Co.
You'll find DC Brau beer all over Washington—but there's only one DC Brau brewery. Located within Northwest Washington, DC Brau separates itself from the herd with its flavorful beer that comes from North American and European brewing techniques. DC Brau is the city's first packaging brewery—and it's held firm since its inception in 1956. You can find fan-favorite DC Brau varieties like The Public Ale for sale in beer, wine, and liquor stores throughout the DMV.
A tasting room, outdoor garden, and brewery tour opportunities make DC Brau a can't-miss destination for beer enthusiasts. Learn more about DC Brau Brewing Co.
Gain Upfront Access to the Best Washington DC Breweries
Whether you're setting up a last-minute brewery run or planning your next weekend—Keener Management's DC properties help you effortlessly access the best breweries in Washington DC, along with the best breweries near Washington DC. Become a DC local in Keener Management properties like Columbia Heights, and you'll remain 12-15 minutes away from popular breweries like Denizens in Silver Spring. Contact Keener Management at 202-249-0894 to tour one of our seven luxury DC properties that are adjacent to these incredible brewery options.