Washington DC is one of the top cities to celebrate the joys of live theater performance with its historic venues and wide selection of shows. Venues like the Kennedy Center and the National Theater possess a unique ambiance that plays host to some of the best productions around. Experience the thrills of live theater performances in Washington DC for yourself with one of our following recommendations.
Upcoming Kennedy Center Performances
The Kennedy Center has been a DC culture rallying point for 50 years. An average year at the Kennedy Center includes around 2,000 performances for audiences in the two million range.
You can satisfy your taste for R&B with Ain't Too Proud, a new musical that chronicles the rise of The Temptations music group. This R&B music-themed show has been nominated for 12 Tony Awards® and won a Tony for Best Choreography in 2019. Catch Ain't Too Proud while it's in DC from December 15th, 2021–January 16th, 2022.
There are bound to be plays that you've heard great things about but haven't had the chance to see for whatever reason. Jesus Christ Superstar may be one of those plays for you. Similar to The Kennedy Center, Jesus Christ Superstar is celebrating its 50th year in existence. This play shines a light on Jesus' last few weeks from the perspective of Judas. You can view rock-inspired Jesus Christ Superstar at DC's Kennedy Center from February 22nd–March 13th, 2022.
Upcoming National Theater Performances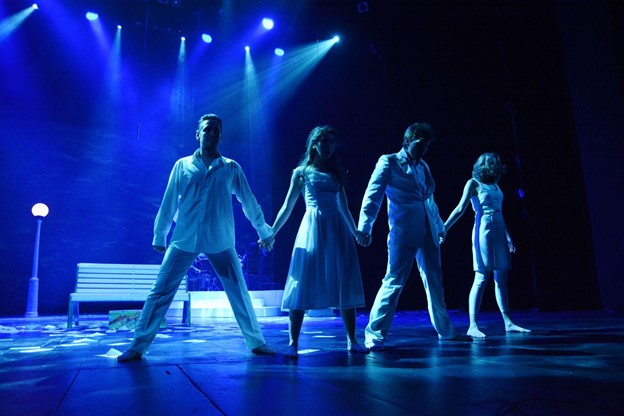 Simon & Garfunkel fans can unite when The Simon & Garfunkel Story comes to DC's national theater from January 29th, 2022–January 30th, 2022. Original photos, video projection, film footage, and live music performances are why The Simon & Garfunkel Story is touring North America again.
You don't have to venture up to New York City to catch the critically acclaimed Rent production. The National Theater hosts Rent during its 25th anniversary farewell tour from March 25th–March 27th, 2022. Rent tells the highlights and the lowlights of a group of impoverished young artists living in Manhattan's East Village in the late 1980s. This group's story touches on prominent decade-related themes like the emergence of HIV/AIDS and succeeds in painting a candid and emotional picture that's resonated with viewers for years. Ticket details for this event are coming soon.
Many plays have been adapted to film, while some films find their way to a stage. 1990s rom-com fans can view Pretty Woman when it comes to DC's National Theater on December 28th, 2021–January 2nd, 2022. If you loved the movie, you'd love the play.
Experience All That Washington DC Theater Has to Offer
Early 2022 has plenty of live productions that you won't want to miss. Keener Management helps you find your seat to these popular plays with affordable luxury properties that exist within DC's most culturally vibrant neighborhoods.
Beat the out-of-town traffic and easily access any of these Washington DC performance venues through Keener Management's properties in:
Dupont Circle
14th Street
Logan Circle
Kalorama
Woodley Park
Kalorama
You can contact Keener Management at 202-249-0894 to receive more information on our DC properties listed above, in addition to our Rosslyn property in Arlington, Virginia.