Late September and October are two prime months to experience spooky attractions in the DC area. With so many unique haunted attractions in the DMV, it's not easy to settle on one or two activities to enjoy during your downtime.
Our eerie fall recommendations will consist of multiple Washington, DC ghost tours and some haunted houses that are guaranteed to generate some scares. Ghost tours are an excellent option for any age group that's looking to experience some haunted fun. Walking on a ghost tour can leave you immersed in a mysterious atmosphere while you learn about the setting's rich history.
Let's examine some 2021 ghost tours that you won't want to miss within the DC area.
Ghosts of Lafayette Park and Capitol Hill Haunts, by Amerighost Tours
DC locals don't have to venture far to experience exceptional ghost tour events. Lafayette Park holds a prime location that's just north of the White House. This central location helps set the stage for the park's storied history that famously has a dark side. Consider taking a Ghosts of Lafayette Park Tour that Amerighost sponsors to learn why this area of DC has been labeled "Tragedy Square."
Amerighost continues their spooky event offerings with their Capitol Hill Haunts Tour. Capitol Hill's storied past has led to reports of dancing statues, a demonic cat, and more haunted occurrences that contribute to this area's storied history. Witness DC's Capitol Hill from a new perspective through this engaging and beautiful tour.
Ghosts of Georgetown Walking Tour
Georgetown is a DC area known for its walkability. Make the most of your time strolling through this portion of Northwest DC by attending a Ghosts of Georgetown Walking Tour. Film fans will get more than they bargained for when participating in this tour as Ghosts of Georgetown highlights scene locations from famous horror movies.
We recommend enjoying one of Georgetown's many excellent bars and restaurants before or after your tour.
Congressional Cemetery Soul Strolls
Congressional Cemetery is one of your most reliable options when you're looking to learn more about DC's past and haunted present. Soul Strolls at Congressional Cemetery gives you insight into the site's buried members while you navigate the location's impressive array of beautiful headstones at night.
Haunted Trails and Houses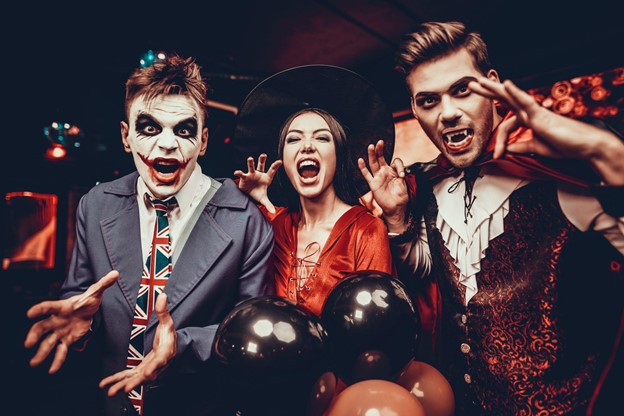 We understand that a certain percentage of DC locals are looking for something more terrifying than a historical ghost tour. While our ghost tour recommendations are spooky and engaging options—the haunted houses below thrive on their scare factor.
Markoff's Haunted Forest
Experience the pride of Maryland's original outdoor Halloween event at Markoff's Haunted Forest in Dickerson. Just over an hour away from DC, Markoff's Haunted Forest offers two sinister trails and access to a haunted town. Markoff's Haunted Forest features the longest trail in their event's 27-year history, so you can make the most of your venture from DC.
Bennett's Curse
Bennett's Curse in Baltimore, Maryland, is an actual haunted house in the sense that all four of its attractions take place indoors. Bennett's Curse has been rated as the #1 haunted house in the DC and Maryland area if you're looking for critically acclaimed scares.
Make the Most of Scare Season with Keener Management
Only one question remains: Which DC-area spooky event are you most excited for?
Keener Management offers Washington DC apartments for rent in the city's most in-demand neighborhoods. You can keep the Ghosts of Lafayette Park Tour a metro or Uber ride away with one of our Dupont Circle properties or live right next to Georgetown with our Kalorama Park Crest property.
Contact Keener Management at 202-249-0894 to learn more about the locations of our desirable DC properties.