Dupont Circle's central location makes it one of DC's most enjoyable neighborhoods. Top-notch bars and restaurants flood the area while other enjoyable activities continually satisfy locals and out-of-towners.
Let's get into our list highlighting Dupont Circle's most attractive offerings.
Swingers
Mini golf receives an upgrade with Dupont Circle's newest addition—Swingers. Adults can visit Swingers to enjoy a beautiful mini-golf course that's accompanied by quality cocktails, gourmet street food, and live DJ performances.
This 21 and over golf venue has more drink options than you might initially expect. Swinger's four separate bars offer a combined 35 drink varieties, and yes—you can bring your drinks with you onto the facility's golf course!
Feel free to pick up some free golf tips from Swinger's roaming bar caddies who serve drinks and offer pointers for your next putt. Checkout Swingers.
Hank's Oyster Bar
Hank's Oyster Bar makes an excellent addition to DC's seafood scene with delectable fish options, exceptional drinks, and a relaxed atmosphere.
You don't have to be a seafood enthusiast to visit Hank's Oyster Bar with friends or family. This restaurant offers several landlocked food options that include burgers, molasses braised short ribs, and more. Check the restaurant's board when you walk in, to stay ahead of the curve on this seafood restaurant's nightly specials.
Visit Hank's Oyster Bar in Dupont Circle to dine at this name's original location. Checkout Hank's Oyster Bar.
Astoria
Devin Gong brings his New York City and Chinese roots to Dupont Circle's Astoria. DC locals can swing by Astoria to get a taste of Gong's craft cocktails and Sichuan Chinese cooking. One thing that separates Gong from other restaurant owners is his staff that can cook Sichuan dishes and bartend. This combination leads to fiery food flavors that are accompanied by some knockout drink selections. Checkout Astoria.
Visit Woodrow Wilson's House
History lovers will always appreciate DC for its ability to deliver compelling perspectives into America's past. Woodrow Wilson's former house in Dupont Circle adds to DC's historical mix by letting visitors take a glimpse into the former president's house that he lived in from 1921 up until his death in 1924.
The President Woodrow Wilson House offers tours, special events, and much more that help visitors take an honest look at the triumphs and shortcomings of our nation's former leader. Checkout the President Woodrow Wilson House.
Kramerbooks and Afterwords Cafe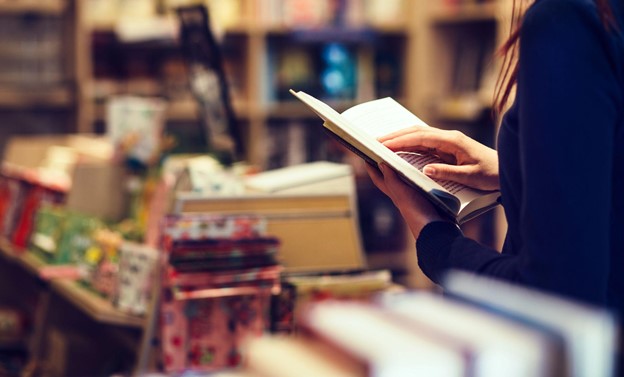 Kramerbooks and Afterwords Cafe is a Dupont Circle institution that offers intriguing book selections and a delicious restaurant and bar. DC locals know Kramers well as the city's first bookstore/cafe. Make the most of your visit to Kramerbooks and Afterwords Cafe by checking out one of the location's many annual book events. Checkout Kramerbooks and Afterwords Café.
Make Dupont Circle Your Home with the Help of Keener Management
It can be challenging to select only one or two activities for your next Dupont Circle outing. Access all that Dupont Circle has to offer daily with the help of Keener Management. Our company is here to pair you with affordable luxury options within the best Dupont Circle Washington DC properties.
Contact Keener Management today at 202-249-0894 to get the latest news on listings within our eight Dupont Circle Washington DC locations.