DC's Summer Restaurant Week is right around the corner. Restaurant Association Metropolitan Washington runs Summer Restaurant Week on a bi-annual basis to celebrate the area's incredible dining options.
This year's DC Summer Restaurant Week will occur between August 9th and August 15th, with more than 200 DC, Maryland, and Virginia (DMV) locations offering delectable multi-course lunch, brunch, and dinner menus. A certain percentage of these participating restaurants will feature extra courses, takeout selections, and paired drink specials.
Let's cut to the chase.
Every DC resident wants to know what local spots to hit during Summer Restaurant Week. We're going to take a look at the best Dupont Circle restaurants participating in this bi-annual celebration so you can remain in the loop.
Agora
Head over to Dupont Circle during DC's Summer Restaurant Week to explore the irresistible flavors that Agora has to offer. Agora's food blends Turkish, Greek, and Lebanese flavors to create a one-of-a-kind tapas-style dining experience.
Feel free to enjoy the warm weather while you participate in Agora's $55 Summer Restaurant Week dining special. Agora offers plenty of shaded outdoor seating that pairs exceptionally well with their award-winning selection of local and Mediterranean wines and beers.
Firefly
Firefly is the perfect place to fulfill your comfort food cravings during DC's Summer Restaurant Week.
Modern takes on traditional comfort food separate Firefly from the herd. Locals and travelers continue to pass through this DC establishment to experience a selection of cocktails, craft beers, and wines designed to pair with the menu's offerings.
You'll find that Firefly has a cozy interior that's hard to pass up. A large tree trunk with tasteful decorations breathes new life into this restaurant's dining space, while the contemporary American cooking will have you coming back for more.
Firefly offers the following DC Summer Restaurant specials, so you make the most of this bi-annual event:
$35 menu option
$55 menu option
Cocktail or wine pairing options
Takeout
Outdoor dining
Mi Casa
Mi Casa is a new Dupont Circle restaurant offering incredible up-scale Tex-Mex options during DC's Restaurant Week Summer 2021. California and New Mexico Tex-Mex traditions heavily influence Mi Casa's cooking practices, while creative energy helps the dishes stand out from the crowd.
Swing by Mi Casa to enjoy irresistible Tex-Mex food that's available through a $35-dollar menu during DC's Summer Restaurant Week.
Morton's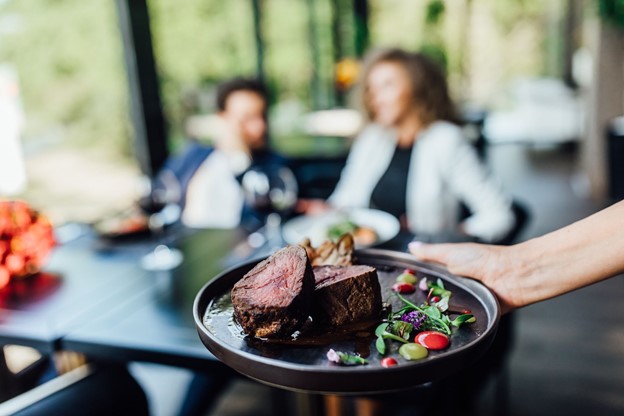 Morton's continues to offer its customers consistent quality that endures the test of time. Consider visiting Morton's during DC's Summer Restaurant Week to explore a $55 dinner menu that's full of delicious steak, seafood, and chicken options.
We understand that Morton's is often reserved for exceptional steak outings. While this long-running DC establishment's menu extends beyond steak selections, Morton's DC Summer Restaurant Week offers you specials on a 24-ounce porterhouse, 16-ounce New York Strip, and a 12-ounce double-cut filet.
Get Premier DC Summer Restaurant Week Access with Keener Management
Are you looking to keep these incredible Dupont Circle restaurants within walking distance? Get everything and more out of DC's Summer Restaurant week with the help of Keener Management. Our company gives you affordable access to luxury Dupont Circle apartments, so takeout can remain just as appealing as dining in.
Contact Keener Management today at 202-249-0894 to inquire about one or more of our eight Dupont Circle properties.