Are you searching for things to do in DC and the surrounding area during August and September?
DC and its surrounding areas have always been a special place to witness live music. The world's top artists typically add a nation's capital show to their list of live dates when touring nationwide or around the world. If your favorite band is on the up and coming, chances are you'll be able to spot them at a DC venue like the Black Cat or the Pearl Street Warehouse.
We're going to look at what shows DC and its surrounding areas have in store during August and September so you can get tickets to one of the hottest shows in town.
Wolf Trap: August and September
Wolf Trap is one of those dreamy outdoor/indoor venues that breathe new life into your favorite music. This venue's natural setting plays host to over 100 summer concerts that span across a wide selection of genres. Let's jump right into the upcoming Wolf Trap shows that are already attracting the public's interest.
Few people rock as hard as Joan Jett and the Blackhearts. You can start your weekend fun early and catch Joan Jett and the Blackhearts at Wolf Trap on Thursday, August 12th.
Consider closing out the month of September by swinging by Wolf Trap to see the Avett Brothers live. This North Carolinian Folk band has risen to prominence by blending pop, punk, country, and rock melodies that create a one-of-a-kind live music experience.
The Avett Brothers are still going strong after their three Grammy nominations. Watch this group continue their run on Thursday, September 23rd or Friday, September 24th at Wolf Trap.
The Anthem: August and September
Why go see Jersey Boys on Broadway when you can see the original Four Seasons? Frankie Valli and The Four Seasons are headlining The Anthem in DC during August's first Saturday.
Can't make the Frankie Valli and The Four Seasons Show? Fast forward two weeks, and you'll be able to see Jason Mraz or Modest Mouse bring their talents to The Anthem. Jason Mraz will bring his summer tour to this popular DC venue on Sunday, August 15th, while Modest Mouse will follow with their performance two days after on Tuesday, August 17th.
DC country music fans can enjoy a night of quality entertainment when Blake Shelton visits The Anthem with accompanying acts on Friday, September 3rd and Saturday, September 4th.
Blake Shelton's accompanying musicians will include the following can't-miss country artists:
Lindsay Ell
Tracy Byrd
Martina McBride
Trace Atkins
Jiffy Lube Live: August and September
Jiffy Lube Live's Summer concert schedule is packed with fan-favorite artists. Are you unable to make it down south to the beach at the start of September? Don't let this get you down! Jimmy Buffett is bringing his tropical music to Jiffy Lube Live on Saturday, August 7th. The DMV's heat will start to cool down a bit at the start of August, so you can enjoy all that this outdoor event has to offer.
Any Dead Heads looking for an upcoming show to attend? Experience the energetic live atmosphere Grateful Dead fans are known to produce by checking out Dead & Company at Jiffy Lube Live on Wednesday, August 18th.
Dead & Company is a supergroup consisting of original Grateful Dead members Bob Weir, Mickey Hart, Bill Kreutzmann, and other notable musicians like John Mayer. The best part about Grateful Dead shows is that every concert is unique with its own setlist, improvisations, and general mood. Find out what Dead & Company has in store for the DMV before this summer ends.
Merriweather Post Pavilion: August and September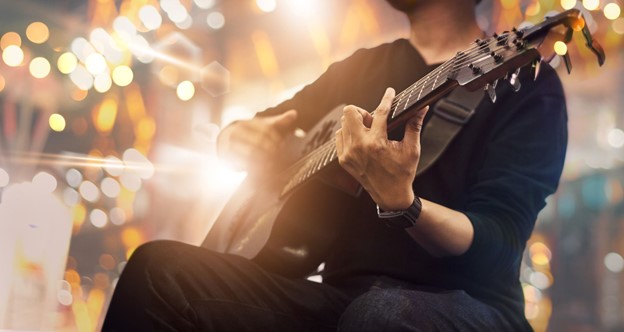 Merriweather Post Pavilion is a venue that offers concertgoers a natural connection with music and the surrounding environment through incredible events that are produced within Maryland's Symphony Woods.
It'll be easy for DC residents to make the 45-minute drive to Merriweather Post Pavilion with artists like James Taylor and Jackson Browne sharing a bill on Tuesday, August 10th.
Don't worry, country music fans—there's plenty of quality acts coming to Merriweather later this summer. Luke Bryan will be performing his rescheduled Merriweather date on Thursday, August 12th, while the Zac Brown Band follows soon after with their comeback tour on Thursday, August 19th. 
We Know It's Hard to Settle on Only One Summer Concert to Attend
Chances are there's more than one DMV concert that you can't wait to see. Keep quality music venues like Wolf Trap, The Anthem, and Jiffy Lube Live within arm's reach with the help of Keener Management.
Our property management company helps you gain affordable access to luxury DC apartments so quality area concerts can remain a short drive or a Metro ride away.
Take a step toward making this summer one to remember by contacting Keener Management at 202-249-0894. We'll be happy to discuss our luxury properties that are located in:
Dupont Circle
14th Street
Logan Circle
Kalorama
Woodley Park
Columbia Heights
Rosslyn
We look forward to speaking with you.