Washington DC is the city that many young people choose as their new home. If you're ready to make your move to a big city but aren't sure where to go, we've got 5 amazing reasons why you should start looking for apartments in DC ASAP.
1. Jobs and Salary
Recent grads who are ready to start their careers are moving to Washington. Why? Because, of every other city in the nation, it's got the highest number of white-collar jobs. Not only that, but the unemployment rates in 19 of 22 counties were lower than the national average.1 It gets better: The median household income here is $85,203—a 3.44% increase from 2017.2
2. The Weather
DC definitely keeps things exciting. We experience all four seasons, including humid summers and higher temps right up to fall. In winter, there'll be snow (sometimes a lot!), but we'll show you how to roll, ski, and skate with it. Then spring hits, and March's cherry trees are in full bloom for the most gorgeous smells and eye candy ever.
3. The Outdoors
This is the city to live in if getting active is your thing. Why? Because whether you're cycling, walking, running or spending quality time with your pooch, you've got over 4500 miles of trails to choose from. Yes, we said miles.
Not only that, but a lot of apartments for rent in Washington DC are in walkable neighborhoods, so, even if you're not into outdoor activities, you can still get healthy by walking to the corner store or neighborhood pub.
4. Lots of Places to Eat, Dance, and Have a Pint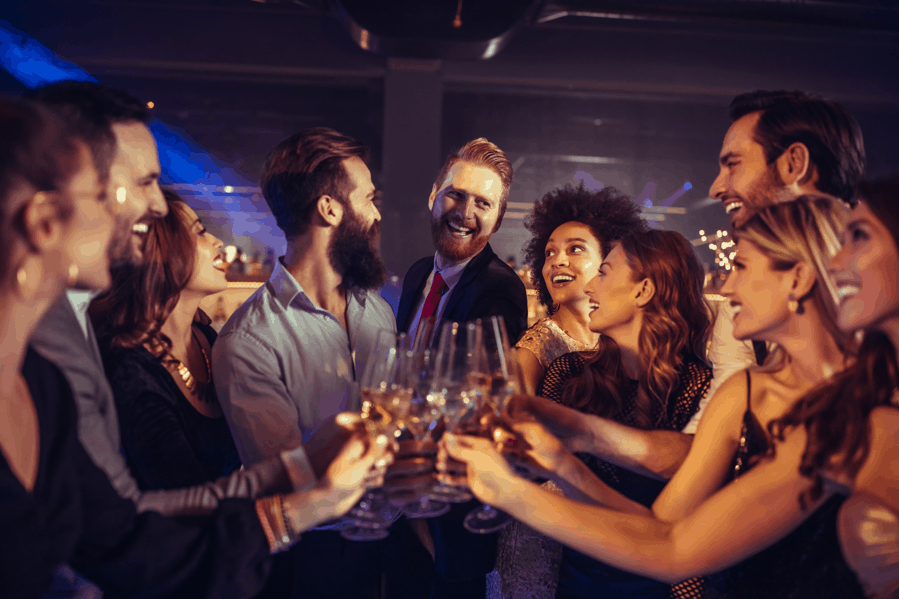 Whether you like to end a long day with a quiet drink, a delicious meal, or by dancing your stress away, DC's got you covered. Although no one can say for sure just how many bars, pubs, restaurants, and nightclubs are in the city, we can tell you that there are lots of opportunities to get your eat, dance, and drink on in DC.
5. Art, History, and Culture
Okay, so that's three things, but we couldn't end this blog without them. Washington's 10,000-year history is celebrated all over the city. Thanks to the Smithsonian Institution, there are endless opportunities to learn about it, and all for free. DC is also home to some of the world's most talented artists, musicians, comedians, and theater performers.
Want to go around the world but don't have the cash? No problem! DC's incredible cultural diversity puts you within reach of art, food, history, and more, from China to Uruguay.
With all of the above and so much more to look forward to, there's no place to live like DC! Apartment hunting doesn't have to be a headache when you choose Keener Management. Our 16 properties offer luxury suites with amenities and easy access to everything you love. Search our vacancies online or contact our concierge to find you our best apartment rentals in DC.