People from all over the world gather in Washington D.C. to launch their careers, enjoy a vibrant social life, and take part in the aura of power that surrounds the nation's capital. Millennials, in particular, have flocked to rent apartments in DC so they can enjoy all the city has to offer. No matter where they come from or how long they've been here, D.C. residents have plenty of reasons to give thanks this holiday season. Here are the top six.
Your Apartment Rental in DC
The D.C. lifestyle wouldn't be the D.C. lifestyle without a charming apartment to call home base. It's one of the reasons so many young people move to the city: to live comfortably in the center of everything.
Whether they settle in The Harper on 14th Street, The Preston near Dupont Circle, or The Gatsby in Logan Circle, those who realize their dream of finding luxury apartments in Washington's most vibrant neighborhoods can thank their lucky stars they have a cozy place to hang their scarves during the holiday season.
The Metro
Like most East Coast cities, the nation's capital boasts a well-oiled public transportation system. Indeed, it's easy to get almost anywhere from your DC apartment, which is all-important when the snow falls and holiday shoppers start crowding the streets.
Between the metro, the train, the buses, and even the bike lanes, you don't even need a car to get from here to there. Perhaps that's why so many locals replace their keys with a handy SmartTrip card and save room in their monthly budget for more interesting indulgences.
The Culture
Speaking of indulgences, D.C. has plenty of amusements, as well. If you can't find things to do in this city, you probably don't know how to have fun. From the museums to the monuments, to the theaters, the city doesn't suffer from a shortage of world-class cultural activities. Opportunities for enrichment and entertainment abound, particularly during the holidays, when the National Christmas tree goes up, the zoo lights up, and the Holiday Market comes out.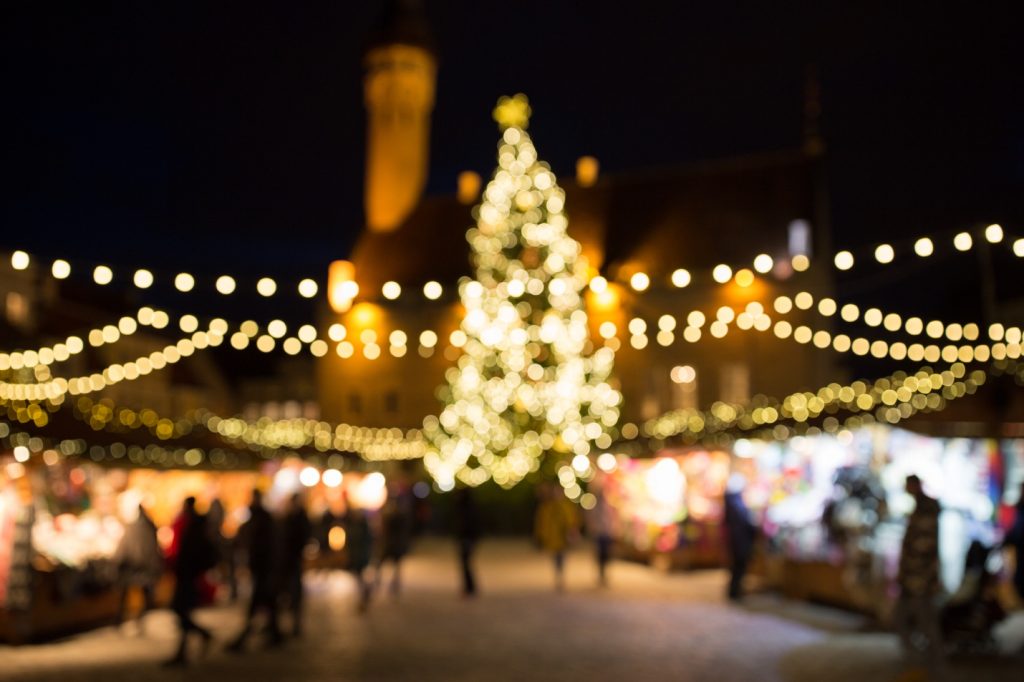 The Proximity
It does a D.C. resident good to escape from the city every now and then. With so many incredible destinations just a short hop away, it's not hard to run off for the weekend. Locals are thankful that it's so easy to explore the mountains, relax on the beach, or visit another major metropolis such as New York, Philadelphia, or Baltimore.
The Diversity
A broad swathe of people calls Washington, D.C. home. Like most bustling cities in the United States, the nation's capital enjoys its fair share of diversity. Walk the streets, and you'll hear languages from around the world, see people from all walks of life, and talk to residents of all political and cultural stripes. Even the city itself offers up plenty of variety, from densely populated urban centers to quiet suburban streets and even rural stretches of land.
The Food
Eating well is easy when there are so many options. From the traditional pizza and beer to more eclectic cuisine, D.C. offers up a nice array of culinary treats. In this city, it's as much about who see and what you say as about what's on your plate. Whatever tastes suit your palate, you're probably grateful this holiday season that you live in a place where good eats and vibrant conversation are a way of life.
Looking for an apartment rental in DC? Whether you've lived in D.C. for your entire life or are looking to make the move, give yourself another reason to be grateful this holiday season. Search for available apartments in DC and find your next home in the city's most exciting neighborhoods.
Sources