Unlike several other neighborhoods in Washington, Dupont Circle is unique in that it offers plenty of variety. Whether you are into nightlife, history, exciting attractions or love a local feel, this north-of-downtown neighborhood is an ideal place to live. So, just what can you enjoy mere steps from a Dupont Circle apartment?
Transportation
The best way to get around in this neighborhood is by bike, bus, or the Metro. No bike? Thanks to Capital Bikeshare, it's no problem. You'll only wait a few minutes for the Circulator Bus, which runs between Dupont Circle, Rosslyn, and Georgetown. Metro routes include the L2, 42, and G2.
Quench Your Thirst for Art and History
Dupont Circle is home to many historical spaces of note, but you'll definitely want to visit Anderson House, founded in 1783. Take a guided tour and revel in Revolutionary War artifacts, portraits, and more.
The beautiful marble fountain, Dupont Circle's centerpiece, is a great place to relax and enjoy the view before taking a stroll to Fox&Hounds, where the jukebox and your favorite team sport awaits. This cozy neighborhood bar is a great place to meet your neighbors and enjoy a cocktail or two.
Afterward, check out Hillyer Art Space and The Phillips Collection to enjoy contemporary art from international notables and America's first museum of modern art, respectively—and these are just a few of many places to explore.
Eat Your Heart Out
Dining in Dupont means a shocking amount of variety. If you're a foodie, this is basically heaven. We can't list them all, but a few shining stars include stick-to-your-ribs offerings from Bar Charley's, Duke's Grocery, and Bistro Du Coin. Finer dining options include Komi, Obelisk and The Riggsby. Not to mention everything in between like Hank's Oyster Bar and quirky Kramerbooks & Afterwords Cafe.
Activities for Everyone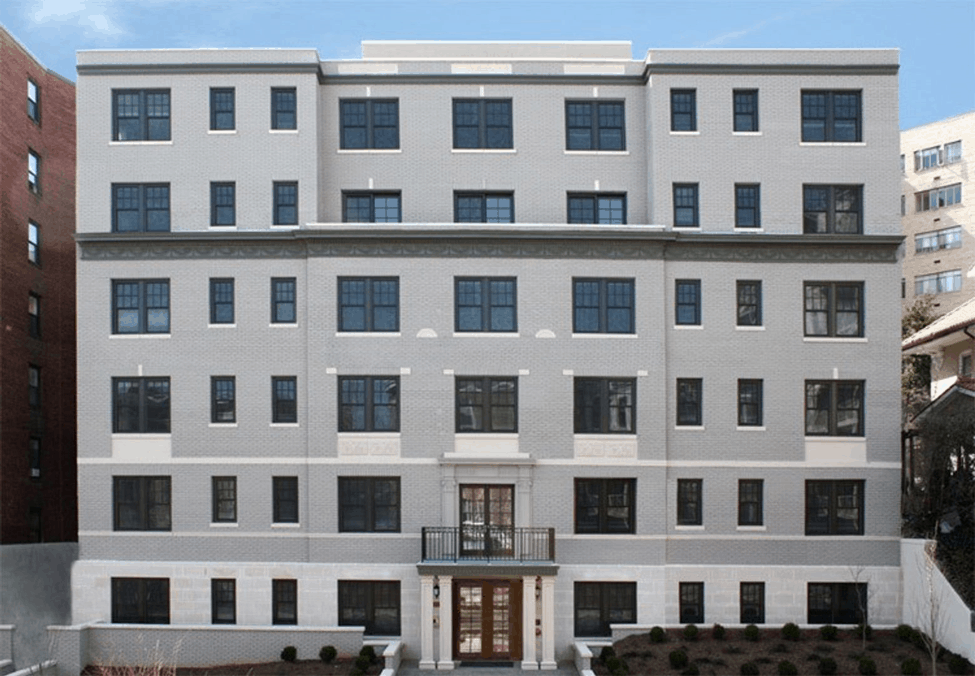 If you're looking for something fun, unique, and retro to do, you're definitely in the right neighborhood. The Board Room might have a stuffy name but, inside, you'll find a cool board game rental spot where you can challenge anyone to a game while you enjoy a drink from the bar.
If you're down for a night of laughs, just between Dupont and downtown is DC Improv, where you'll find some of the country's best comedians on any weeknight. Or, dance the night away Russian-style, at Mari Vanna, where Friday night diskoteka dance parties and lots of infused vodka is always being served.
Dupont also has shopping opportunities galore. Connecticut Avenue is the spot for popular retailers, local specialty shops, vintage jewelry, and plenty of other options. Local crafts, food, and pretty much anything else you could want is at the Dupont Circle farmer's market on Sundays, the FreshFarm Market, and Glen's Garden Market.
Looking for apartments in Dupont Circle? Look no further than The Asher from Keener Management. This luxury property features a walkable neighborhood, modern amenities, and so many places to explore, eat at, and enjoy. Browse our vacancies and book your viewing at The Asher today.