Summer's almost over and soon it'll be time to get back to the books. Before things get too crazy, it might be a good idea to look around your place and see what can be done to reorganize. Whether it's a storage solution, changing the furniture around, or making it easier to get things done, these tips will help streamline all your school days.
Get Creative
Who says you have to put up with boring shelves and tired filing cabinets? Get creative this year by using unusual items for storage. A kitchen cart can be used to organize and store all kinds of items, including what you'll need for school—not to mention, it can go wherever you need it to.
If you don't have a designated spot for homework yet, use the top tier for your laptop, notepad, and pens, and use the lower compartments for heavier textbooks. Make one wall a central station for everything school; hang a calendar for assignment deadlines, a large corkboard for class schedules, and anything else you need a reminder for.
Make Some Space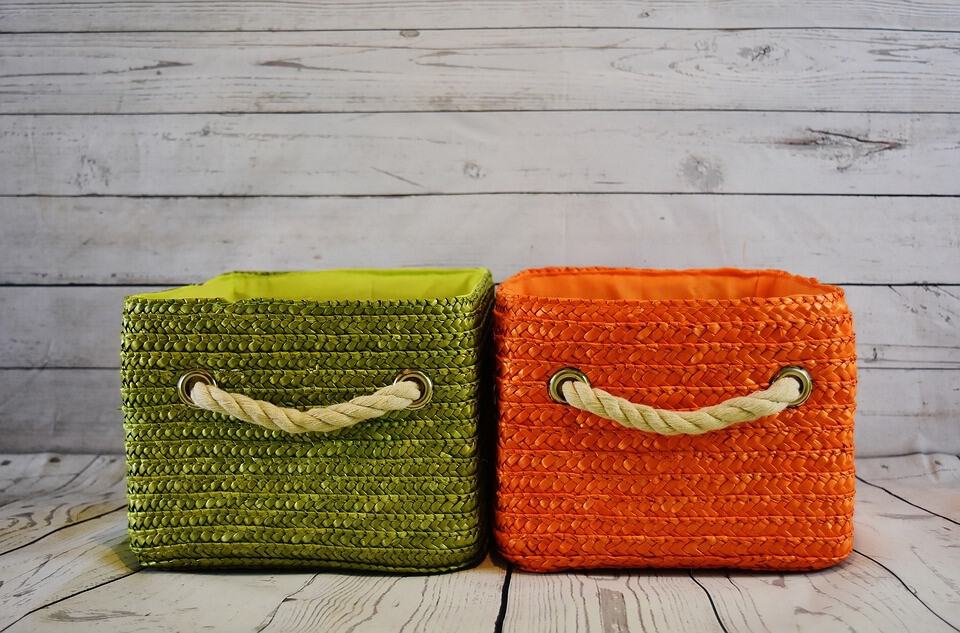 Having spots to store your school bag, shoes, coats, and whatever else you drop at the door at the end of a long day will help you look organized even if you're not. The mudroom is the traditional way to give all that at-the-door stuff a place to live, and it's a great way to get organized fast.
Just choose a size that works for you, and get to filling those baskets, cubby holes, and hooks. You'll be amazed when you step back and look at how the mudroom has transformed that space by your apartment door!
Making space also goes for homework spots. It can be a good idea to have a single location in your apartment for getting that work done. Whether it's the end of a hallway or a little nook beside the kitchen, having a designated homework space can help you get things done and provide a spot for school supplies, too.
Save Time
When school starts, life will be all about the clock. Organizing other rooms can streamline your day, from the time you get up to the time you hit the pillow. A nightstand with shelves can be great for keeping your alarm clock close as you store books and other items out of the way. Store all your morning bathroom necessities within easy reach with shower shelves, pull-out basket drawers, and hairdryer holders.
Apply the same idea in the kitchen by storing ingredients according to meal type and putting the cutlery, dishes, and pots and pans you use most near the front of the cabinet.
Keener Management's luxury apartments in Washington are not only beautiful; they're also practical. Walking-friendly neighborhoods put you in easy reach of shopping, entertainment, and more. Learn more about why Keener Management properties are the perfect spot to enjoy student life. Visit our site to browse Washington DC luxury apartments and book your viewing.