Woodley Park's curved streets, gentle slopes, and proximity to Rock Creek Park and the Smithsonian National Zoo give it a more laid-back vibe than many Washington, D.C. neighborhoods. Coronavirus hasn't changed this.
There's another perk for residents at our apartment rentals in Woodley Park, Washington DC. Several restaurants along Connecticut Avenue and other enclaves have delivery and pick-up services, so you can still cherish the culinary treats to be had here. If you're looking for a great go-to restaurant in the area, and stay safe, here are our top picks:
Mayahuel Cocina Mexicana
From small taco plates to full entrees, this modern Mexican restaurant offers classic cuisine with unique interpretations. It is now open for dinner only, but you can still enjoy beef tongue tacos, mussels with chorizo, and a Mexi-burguesa, which is an 8-ounce angus beef patty on a brioche bun with many flavorful touches. A diverse drink menu covers margaritas, sangria, cocktails, wine, and draft beer. View Mayahuel Cocina Mexicana website.
District Kitchen
Daily specials are posted all week long. Half and full portions are available, as is a three-course fixed-price menu. Owner and Executive Chef Miguel Pizarroso enjoyed cooking at a young age and pursued higher education in the field after working at the 41st Super Bowl in Miami, FL and the Centennial Olympic Games in Atlanta, GA. His knack for making authentic cultural dishes grew while working at Spanish and Italian restaurants in Europe. View District Kitchen website.
Hot N' Juicy Crawfish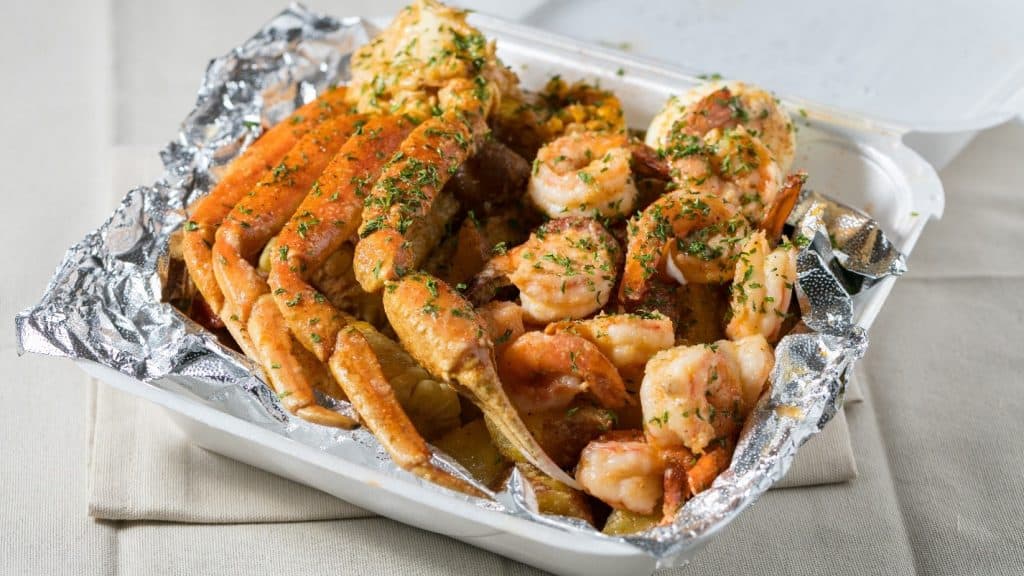 Owners Tim and Laina started Hot N' Juicy Crawfish in Las Vegas and have brought their passion for seafood to Washington, D.C. and other parts of the country. The menu consists of seafood combos, with delicacies ranging from shrimp to snow crab. Order crawfish, crab, clams, mussels, or lobster by the pound. There's even fried catfish, calamari, and other comfort items— and if you're in the mood for a Po' Boy, there's something here for you with your name on it. View Hot N' Juicy Crawfish website.
Duke's Counter
Located just across the street from the National Zoo, Duke's Counter has the #1-rated burger in the city. This East-London-inspired restaurant and bar offers giant sandwiches, burgers, small plates, and salads. The patio may, once again, be open, but take-out and delivery also allow you to dine at home. You can even purchase a gift card from the restaurant and receive a bonus afterward. View Duke's Counter website.
LiLLiES Restaurant & Bar
Another culinary gem near our Woodley Park apartments is LiLLiES. This family-owned-and-operated restaurant is nestled between two brick buildings and specializes in international modern cuisine. All ingredients are sourced from Washington, D.C., Virginia, and Maryland to create authentic European-style dishes. These include paninis and wraps, as well as surf and turf entrees. View LiLLiES Restaurant & Bar website.
Find Luxury Apartments in Woodley Park, Washington DC
Our luxury apartments for rental in Woodley Park can be found at The Delano, an art deco building with high ceilings, hardwood flooring, and an outdoor lounge. It's located on a tranquil, tree-lined street with access to public transit, great shopping, and fine dining. Contact us at 202-249-0894 to learn more or schedule a virtual tour.