Winter in DC may be cold, but it's far from boring. From ice skating to museum-hopping, to hibernating in your luxury apartments on Dupont Circle, there are enough cold-weather activities to suit every personality. Here are a few things to do in Washington DC in January that will help you set your itinerary for the coming month.
Hit the Ice at the National Gallery
From November to mid-March, the National Gallery of Art's Sculpture Garden hosts a skating rink where people of all ages love to have their winter fun. Grab some hot chocolate and skate late into the night as you admire priceless statues by the likes of Louise Bourgeois and Tony Smith.
See the Capitals at Capital One Arena
If winter sports are your thing, then be sure to catch DC's very own hockey team the Capitals dominate the ice. This coming January (2018), they'll play six games at home, which happens to be the Capital One Arena in Chinatown.
You don't have to be a die-hard hockey fan to enjoy the thrills and display some local pride—these games are exciting enough for even the most unenthusiastic sports fans.
Go on a Sledding Adventure
Facing a snow day? Grab your sled and head up to northwest DC to slide down the slopes at Rock Creek Park—a scenic refuge in the middle of an urban maze.
Popular in the warmer months for its miles of trails, its verdant scenery, and its equestrian trails, this beautiful outdoor sanctuary also makes for a great winter getaway, as long as you come prepared with the right gear.
Start at the corner of Connecticut Avenue and Calvert Street, where you'll find a number of steep hills that are begging for a sledding adventure.
Warm Yourself with Some Fire and Food
You can also head out to DC's many culinary hotspots to savor some of the city's best winter dishes. As a bonus, a number of restaurants keep their guests toasty with roaring fires and heaters.
Whether you go all out at the Michelin-starred Masseria or enjoy some smoked meats with friends at The Tavern at Ivy City Smokehouse, you can find plenty of good eats and good cheer in nearly every neighborhood.
Some establishments even offer snow day specials in the form of discounts, happy hours, and early openings. If you're in the mood to brave the elements, then a good snow day bar hop is a perfect way to warm the body and the heart.
Stay In and Curl Up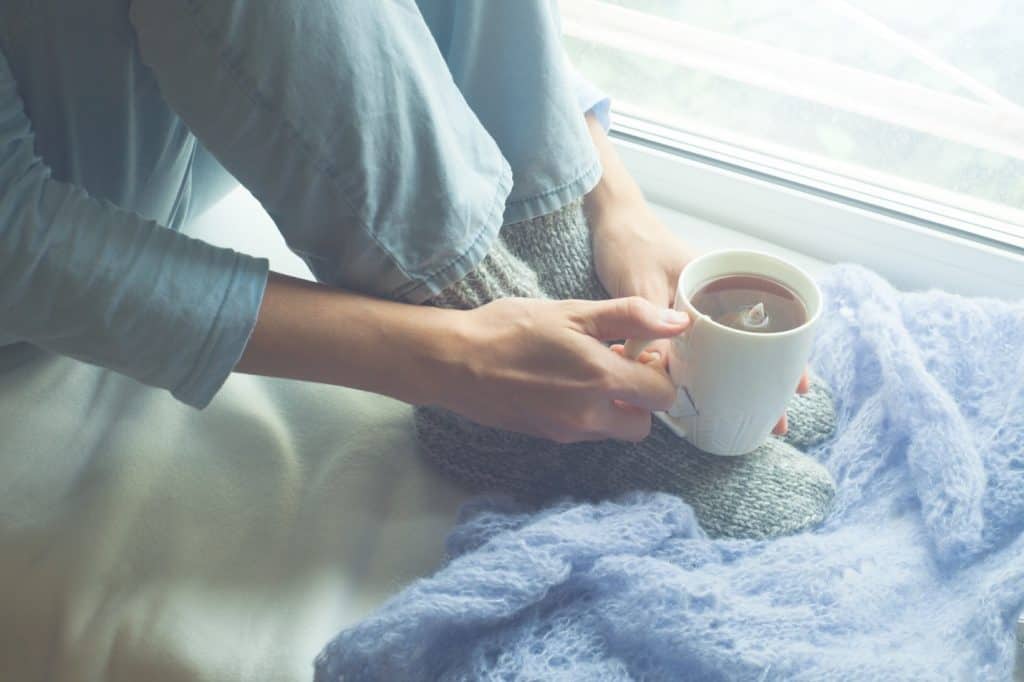 Sometimes the best way to spend your winter in Washington DC weather is to hunker down and snuggle in, by yourself or with some good friends.
No need to reinvent the wheel! Stick with the age-old winter remedies—hot chocolate, coffee, chicken soup, cozy socks, and layers of warm blankets to warm up in the frigid DC winter weather.
If you don't yet have a warm, cozy place to rest your scarf this winter, then it's time to start looking. Browse through our listing of luxury apartments for rent to find your new home in the neighborhood of your choice.
Outside Links