Need help keeping your New Year's fitness resolutions? It helps to have a list of the best indoor and outdoor workouts in the DC area. It also helps to know that some of the city's best trails, exercise courses, and open spaces lie just out the front door of your apartment rental in DC.
A New Year, a New You! (or Something Like That)
This is it. This is the year you'll get in gear. Like magic, as soon as the ball drops on New Year's Eve, you'll shed your old skin and put on a healthier, thinner, wiser self.
Well, maybe not. Keeping New Year's resolutions is up there with planning exotic vacations and switching careers, as well-intentioned but hopeless dreams. Then again, success is possible, as long as you play it smart.
The key? Take baby steps. Start by adding one day of exercise to your routine. Squeeze in anywhere from ten minutes to half hour in the morning. As time goes on, you can add more days to your routine, but it's best to start small and work your way up.
Fortunately, you live in Washington DC, where opportunities for exercise abound. Between the fitness centers, the miles of trails, and the exercise parks, it's no wonder Forbes put the nation's capital near the top of its list of America's Healthiest Cities (DC came in at number 2, trailing only behind Minneapolis, MN).
So, whether you're looking to start an exercise routine or expand your existing regimen, here are 7 hot spots around the city that will help you achieve your fitness goals for 2018.
7 Places to Exercise in Washington DC
Free Yoga on Delaware Avenue
Free yoga classes are plentiful in the DC area. Once upon a time, the public library offered free outdoor yoga in DC every Sunday in March. While that civic-minded program seems to have gone the way of caroling, private and cooperative initiatives have stepped in to fill the gap.
These days, various studios throughout the city host community classes for free (or thereabouts—some ask for a small donation or a token fee). One group called Free City Yoga even offers studio-quality yoga in public places like the Blind Whino, the historic Baptist Church turned cultural landmark and arts club on Delaware Avenue. If that's out of your orbit, you can always scour Google for other free or near-free options.
The Lincoln Memorial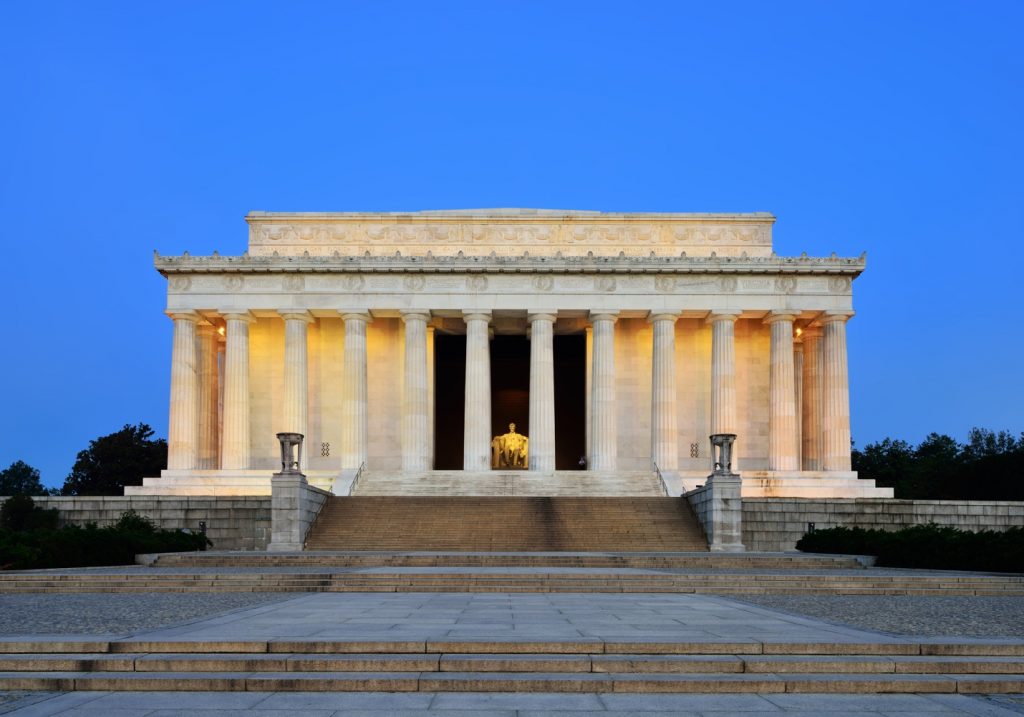 Want to soak in the nation's rich history while burning through those holiday calories? Go ahead and tackle the Lincoln Memorial steps (there are 87 of them!) for a tough, but inspirational climb that's just a short hop away from our apartments near Dupont circle.
Once you've done your best Rocky impression, take a few laps around the memorial, and then finish up with several more around the Reflecting Pool.  Word of caution: Head out early to avoid the tourist crush. You can mount the stairs alone or join the November Project—a group that hits the Lincoln Memorial every Wednesday at 5:25 and 6:20 a.m.
Roosevelt Island Park Run
In the middle of the Potomac River, near the Key Bridge, sits a forest-like oasis called Roosevelt Island Park. Once a sprawling farmland, it was re-envisioned in the 1930s as a woody retreat for urban dwellers.
The island is home to miles of trails that wind their way through a lush backdrop, including the Mount Vernon Trail, which runs alongside the Potomac and serves as a hotspot for local runners, walkers, bicyclists, rollerbladers, and other outdoor adventurists.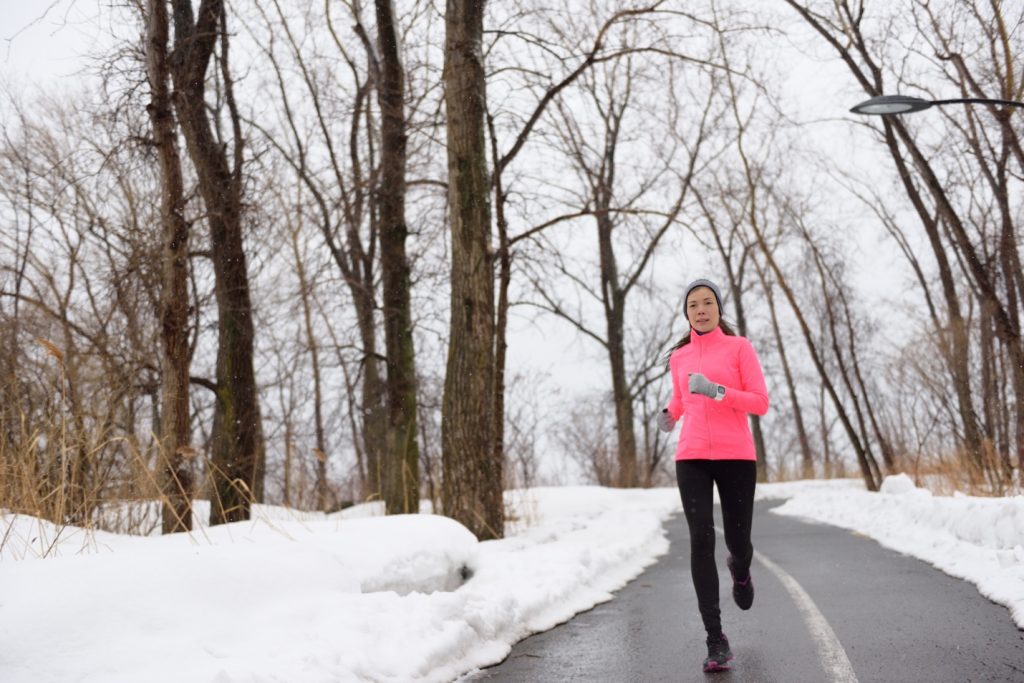 You won't be hard-pressed to find parks in which to work out in DC, but this one may take the cake for sheer scenic beauty. Winter can be rough on the faint-hearted (or thin-blooded), but, if you don't mind braving the cold, then you'll love this scenic retreat from city life.
If you have the time and the inclination, start on the Mount Vernon Trail, and then connect up with the Rock Creek or the Woodrow Wilson Bridge. You can go it alone, or you can meet up with other outdoor exercise enthusiasts who claim this turf as their own. One such group runs a 5K around the island every Saturday morning at 9 a.m.
Meridian Hill Park
If you live at The Harper, our apartments on 14th street, then you have plenty of options for outdoor exercise. One of the closest spots is Meridian Hill Park. Run up the steps that flank either side of the park's tree-lined, cascading fountain for a killer climbing workout. Just take it slow when you charge back down, lest you put too much pressure on your joints.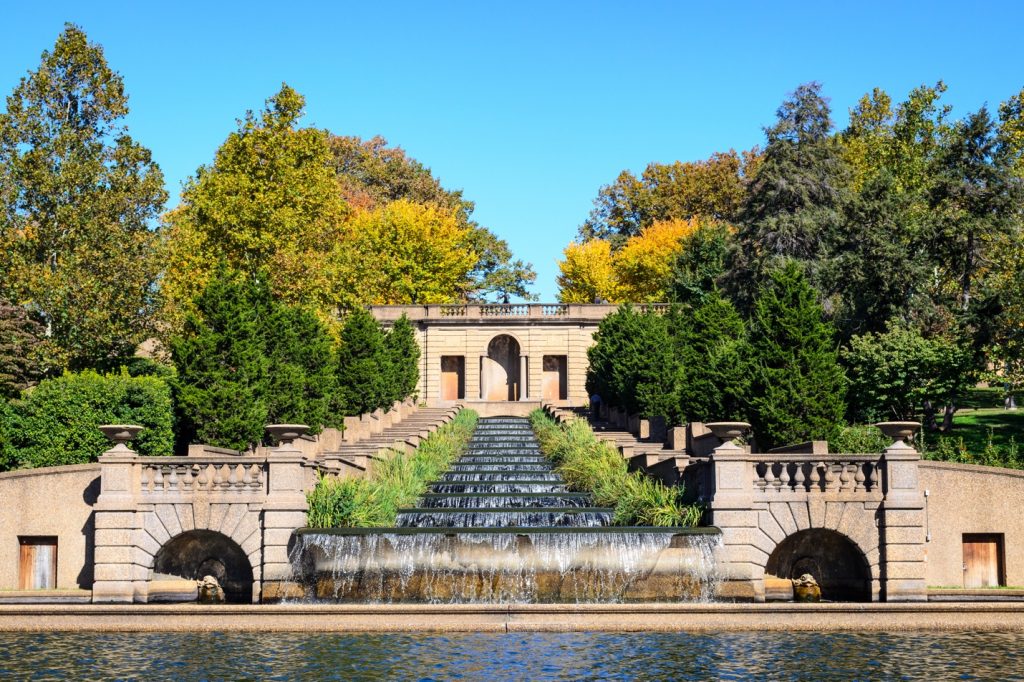 Besides some architectural gems, you won't find much at the top of this tough ascent, but there is enough space to stretch out your legs and cool off. If you want company, the November Project, which hits the Lincoln Memorial every Wednesday, also does Mondays at Meridian Hill Park.
The Washington DC Luxury Apartment Workout
When the winter chill bites and the roads get nasty, it's time to hunker down and warm up. Sometimes, your best bet is to stay indoors, where the frost can't get to you and the tourists can't trip you up.
If you have the good fortune to live in one of our luxury apartments in Washington, then you'll get the benefits of an indoor gym. Translation: You can fit in your daily circuit or jog without ever having to pull out the parkas and leave the building.
Of course, not all apartments in DC feature their own exercise room, but with so many YouTube videos and remote classes out there, there's no reason to leave the warm comfort of home when the temperatures hit subzero. Don't feel like braving the DC winter? Don't have the motivation to get past your apartment door? No problem. Just push back the sofa, throw on a video, and do it your way.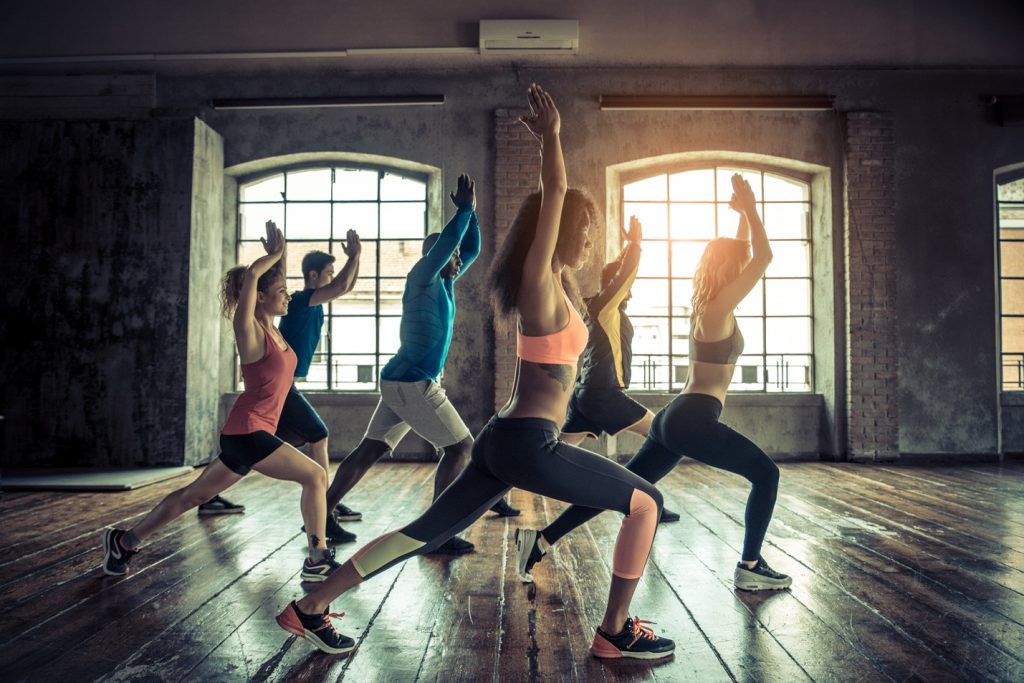 Find a Fitness Center
Prefer a full-on fitness center that comes with structured exercise classes in DC and kick-butt instructors?
Do a little research on the best gyms in Washington DC, and you'll be sure to stumble across Vida Fitness, which offers Zumba dancing in addition to cycling, sculpting, power yoga, and more. For the best fitness classes in DC in 2018, you'd be hard-pressed to find a better option, although it will set you back a few pennies.
If you prefer to exercise on a budget, you can always work out for free at one of the many Fitness Centers run by the DC Department of Parks & Rec's (DPR). Since 2016, residents can get in free as long as they register in advance. With a center in nearly every neighborhood and each one open six days a week, you no longer have an excuse to skip the exercise routine, even during the dead of winter.
Rock Creek Park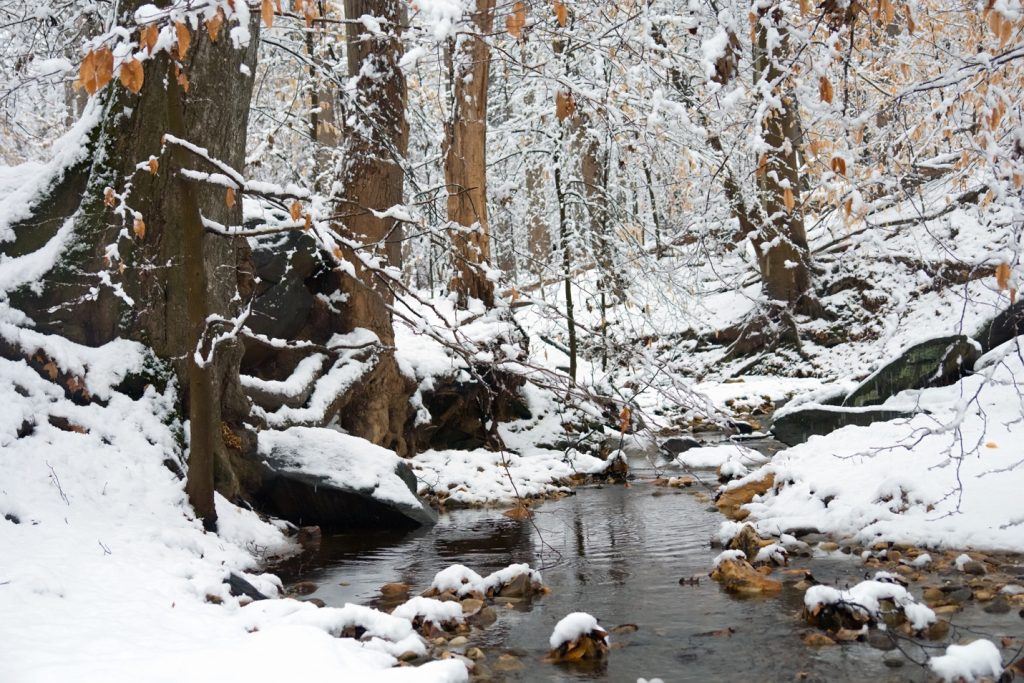 Nestled among the streets of Northwest DC lies a gorgeous natural refuge. Featuring 1,800 acres of beautiful trails, trees, and brooks, Rock Creek Park beckons the weary urban warrior. In addition to running, walking, and biking, you can also ride horses through the area's equestrian trails. If you prefer more structured sports, there's always the Rock Creek Tennis Center and the Rock Creek Golf Course.
Either way, you can have group fun at Rock Creek Park as well. Bikers and hikers love to soak in the area's verdant scenery and plentiful amenities, and some of them have started their own groups of like-minded enthusiasts. Last, but not least, there's the park's exercise course, designed for those who want to work more than just their heart muscles. Whether you're going solo or working out as part of a group, Rock Creek Park offers plenty of natural beauty, city charm, and exercise fun.
Stay Tuned for More DC Living Tips!
Want to know more about great exercise spots in and around the city? Whether you live in our apartments in Logan circle or our apartments near Woodley park, there are plenty of great parks, trails, and fitness centers to suit your fancy. Keep reading our blog to stay current on the most up-to-date lifestyle tips for the DC area.