It's time to get in the mood for fall and what better way than to redecorate your apartment rental in D.C.? That means faux pumpkins, autumn leaves, and maybe even a few Halloween decorations should find a way into your home this season. If you need some inspiration, look no further!
Keep these autumn decorating ideas in mind when bringing new pieces into your apartment.
Before You Enter
Don't forget that your front door can set the mood for fall. You can add a bright fall wreath full of red, orange and yellow leaves, autumnal berries, branches, pinecones, and acorns. Some even come with fall or Thanksgiving inspired messages. "Happy Fall, Y'all!" is a fun, popular one. Remember, wreaths are seasonal and it is always best to take them down once the holidays are over in order to keep them in great shape for more years to come.
Bring in the Outdoors
Fall décor should have a rustic feel and incorporate wood, furniture with weathered finishes, branches, owls, acorns, autumnal berries, and the like. And what's fall without those beautiful, colorful leaves?
Bring in leaves wherever you can—in centerpieces, flameless candles, and picture frames. You can even place silk fall leaves intermittently on a bookcase for a quick makeover.
You want lots of natural elements in your décor. Look right outside for inspiration.
All Things Pumpkin
No fall décor is complete without pumpkins. This year, velvet and faux pumpkins are in! These stylish pumpkins make a fun, non-messy addition to any apartment.
Also, consider images of pumpkins via scrapbook paper and pennant banners. White faux pumpkins are all the rage, too, and will give your apartment a more elegant touch while still radiating fall without the bright orange.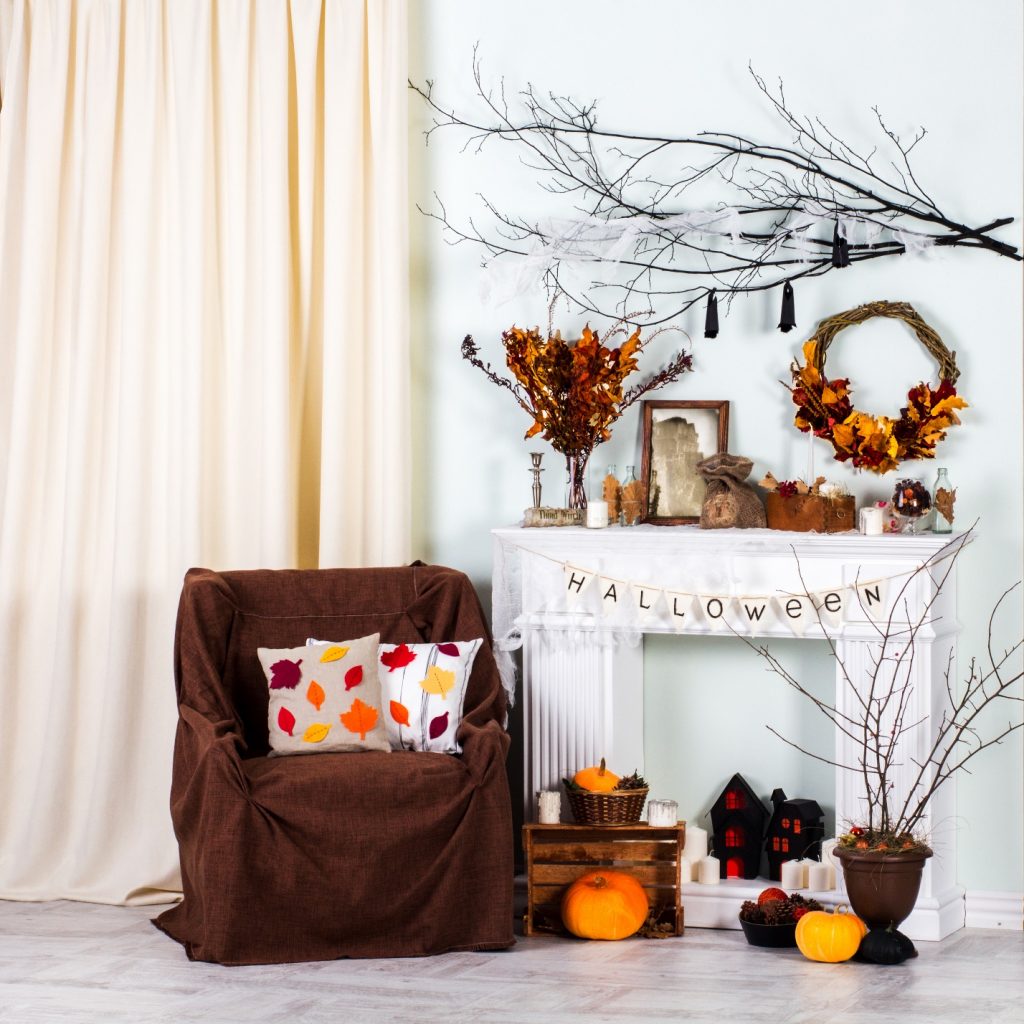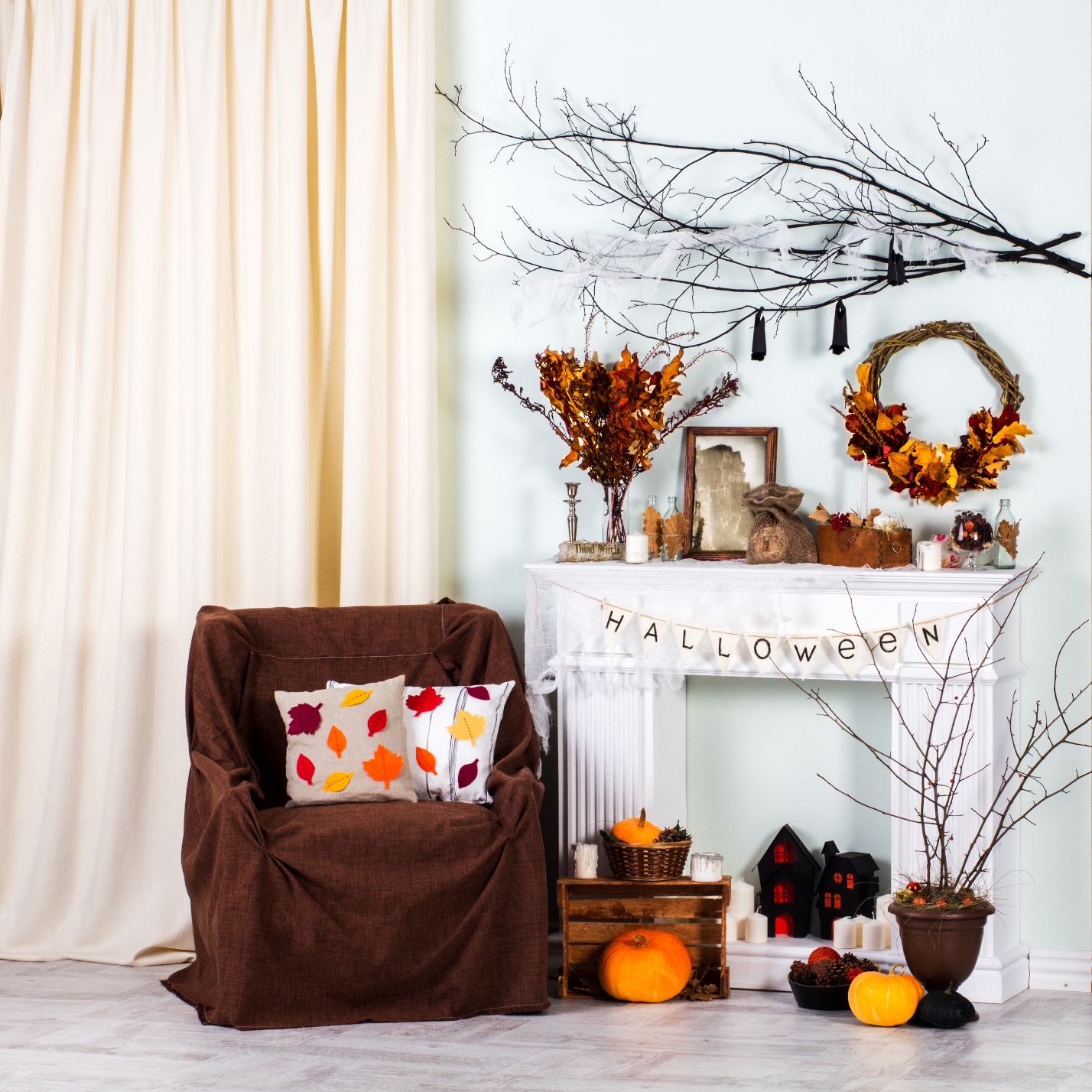 Embrace Warm Colors & Fall Smells
Take a cue from the autumn leaves and incorporate lots of reds, golds, oranges, and browns. Earthy is the way to go and this goes for scent as well. Fall has a particular smell: pumpkin spice, cider, cinnamon, apple, etc.
Scented potpourri can add both color and aroma. Add fall pillows, maroon or gold fabrics, and make your centerpieces look warm and smell wonderful.
Get Spooky
Halloween really kicks off the fall festivities, so don't be afraid to get a little spooky. It can be something small like a tiny end table or an entire spooktacular room.
Some indoor Halloween decorating ideas include skulls, eyeballs, cobwebs, spiders, ghosts, tombstones, and bats. Some not so obvious Halloween décor items include candelabras, ravens, cauldrons, witch brooms, black cats, and lanterns.
Stick to dark colors, mainly black, and orange. "Dead" flowers—faux flowers spray painted black—also add a nice touch.
We hope these tips help you liven up your place for fall!
Keener Management manages premier luxury apartments in and around the D.C. area. Please call (202) 249-0894 for more information.