Holiday decorating makes your home more festive, but finding the time for it during the busiest time of the year is a challenge. Many decorating ideas take just a few minutes. These are turning our apartment rental, and elsewhere in Washington, D.C., into holiday wonderlands, which yours can be too.
Turn Your Holiday Cards into Ornaments
Are you wondering where to put all those holiday cards this year? Why not turn them into decorations? Punch a hole at the top and tie Christmas ribbons to each, so you can hang them from the tree. Each is holiday-themed already. Plus, you don't waste time looking for places to display every card.
Refine Your Christmas Tree
Maybe you don't have room for a 7- or 8-foot-tall Douglas fir in your living room. You can get a smaller tree or even artificial branches. For a more subtle approach, display some pine tree branches or clippings in a vase or hang some as a garland. These are some great tips if you're wondering how to decorate a small apartment for Christmas.
Float a Candle and Some Cranberries in a Jar
If you have a spare mason jar, add some water, float a candle, and throw in some cranberries. It's a fast way to create an eye-catching decoration that looks festive and that can be aromatic too. Throw in some tree clippings to add depth and color.
Gumdrop Garland
String together colorful candy with holes or ones you can easily pierce. Bakery string, dental floss, or waxed twine will do. This provides a substrate to hang the garland across a stairway railing, fireplace, or highlighted wall. That's if you don't eat it all first!
DIY Hanukkah Menorah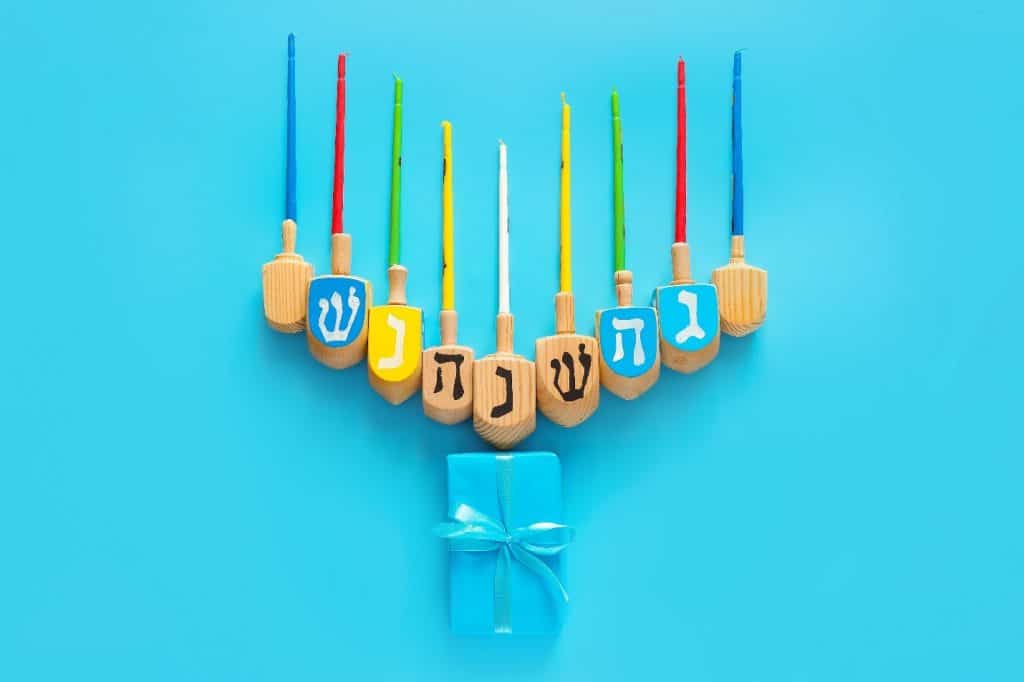 There are many ways to make a menorah. Try placing tea light candles on small, wrapped boxes, filling glass jars with colored sand—each with its own candle, or setting up mismatched pillar candle holders to create an eclectic menorah. This lets you celebrate the eight nights of Hanukkah in your own way.
Festive Candle Bobeches
Dripping candle wax just means extra work. With evergreen bobeches, you don't have to spend extra on accessories, and your candles will look more festive. They'll catch the dripping wax, and you can place them in just a few minutes.
Decorate Your Door
It's custom for many households to give their front door a holiday theme. In 10 minutes or less, you can hang some jingle bells, a wreath, pine cones, a holiday-themed banner, ribbons, paper snowflakes, or a combination of artistic elements to make your own snowman, elf, or Santa-themed imagery. These are just a few examples of easy holiday door decorating ideas.
Contact Keener Management
If you're into decorating for Christmas and Hanukkah, our apartments are the perfect retreats. We have properties across the Washington, D.C., area, including furnished and non-furnished apartments for rent in Woodley Park, conveniently close to the National Zoo. You'll also find us in the Dupont Circle, Logan Circle, Columbia Heights, and 14th Street neighborhoods. Call 202-249-0894 to learn about availability or schedule an in-person or virtual showing.