There's something undeniably captivating about live music—the energy, the rawness, and the connection. It's a universal language that brings people together, and Washington, DC is no stranger to this global conversation. The city vibrates with eclectic melodies that spill from numerous top-notch live DC music venues. Yet, what good is a melody without a place to call home?
At Keener Management, we understand the value of not only having a comfortable apartment, but one that is conveniently located near these musical hotspots. We offer a range of upscale apartments in the heart of DC's vibrant music scene.
Harmonizing City Living in Dupont Circle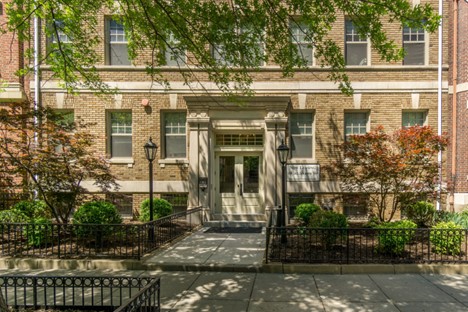 In the heart of the city, Dupont Circle strikes a chord with music lovers. The area is known for venues such as The Mansion on O Street, a hidden gem offering secret concerts. Just a short walk from the venue, you'll find The Hamilton House, where residents can enjoy high-quality amenities and an ideal location just a stone's throw away from Dupont's rhythm.
The Rhythm of Logan Circle and 14th Street
Next, we move to the harmonious buzz of Logan Circle and 14th Street. This district is known for its nightlife and entertainment, boasting venues such as Black Cat, noted for its indie and alternative shows. Keener Management's properties in this district, like The Harper, provide residents with comfortable luxury living just steps away from the vibrant DC music scene.
The Melodies of Kalorama and Woodley Park
Kalorama and Woodley Park offer an eclectic mix of music. Omni Shoreham Hotel often hosts live jazz sessions, creating an intimate ambiance for its audience. Close to these melodic destinations, you'll find The Delano, offering stunning views and a serene environment for residents while still being in the hub of city life.
The Beats of Columbia Heights
Columbia Heights is a rich tapestry of diverse music, with venues like Madam's Organ, known for its lively blues and comfort food. Nearby, The Asher serves as the perfect haven for residents looking to be in the midst of this cultural diversity.
Rhythms Across the City with Keener Management
As music continues to weave its story through the heart of Washington, DC, we invite you to make your own home within its narrative. Keener Management's luxury apartments provide the perfect backdrop to a life imbued with the rhythm of the city.
So, why not browse through our extensive portfolio of available apartments? Discover your perfect home near your favorite DC music venue today and live harmoniously. Your perfect symphony of city living awaits!