Washington, DC boasts a plethora of attractions, from historical landmarks to world-class restaurants. However, sometimes the call of sun-soaked sands and shimmering waters is irresistible. If you're based in a Keener Management luxury apartment, you're perfectly positioned to enjoy some of the finest beaches within driving distance. Let's explore five of these coastal treasures. The below distance is approximate from downtown DC.
Sandy Point State Park, Maryland (39 miles)
Just under an hour's drive, Sandy Point State Park, with its magnificent views of Chesapeake Bay and the Sandy Point Lighthouse, is the closest beach to DC and a great place to soak up some sun. The 786-acre park offers a variety of outdoor activities like fishing, crabbing, swimming, and picnicking.
Chesapeake Beach, Maryland (47 miles)
This charming, small beach town near Washington, DC provides an ideal beach getaway without a long drive. Chesapeake Beach features a boardwalk, a water park for the kids, and plenty of dining options. Don't miss the local seafood specialties!
Rehoboth Beach, Delaware (120 miles)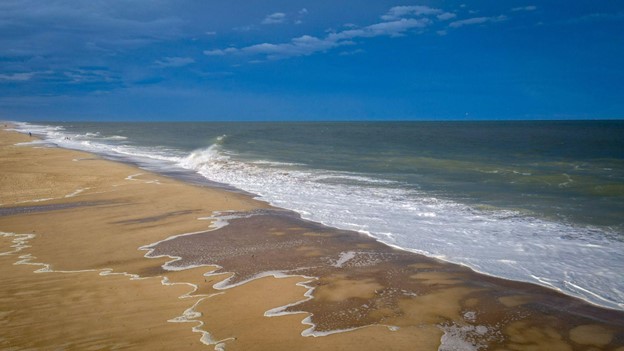 A little further afield, Rehoboth Beach is well worth the trip. It's known for its vibrant boardwalk, array of shops, and exquisite seafood restaurants. Add in the tax-free shopping in Delaware, and you've got the complete package for a fantastic day trip or weekend away.
Colonial Beach, Virginia (65 miles)
Colonial Beach is one of the few remaining traditional beach resorts, located on Virginia's Northern Neck peninsula. This beach town has a relaxed, laid-back atmosphere, with art galleries, antique shops, and a charming boardwalk to explore.
Bethany Beach, Delaware (125 miles)
This family-friendly beach is a gem. Known as one of the "Quiet Resorts," Bethany Beach offers a serene setting to unwind and enjoy the natural beauty of the coast. It's a bit of a drive, but its tranquil environment and lovely town center make it worth the journey.
Experience Coastal Convenience from Your DC Luxury Apartment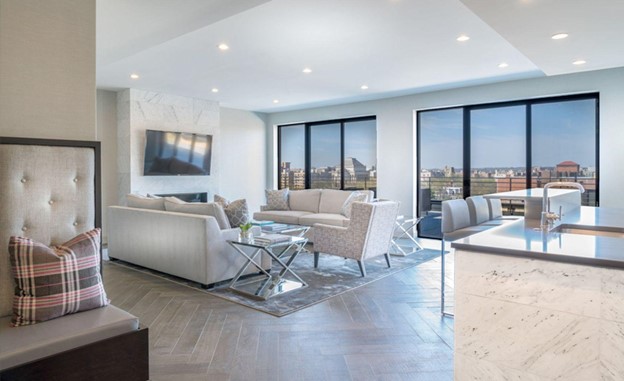 Choosing a luxury apartment from Keener Management situates you at the heart of Washington, DC, not only for immediate access to the city's array of amenities and attractions but also for the convenience of coastal adventures. You can decide to take a short drive for a quick beach day or plan an extended weekend getaway, all within a few hours' journey.
When you return, you'll be coming home to luxury, comfort, and convenience, provided by Keener Management. Our portfolio of properties across Washington, DC's most desired neighborhoods, including Dupont Circle, 14th Street, Logan Circle, Kalorama, Woodley Park, and Columbia Heights, means you're never far from where you want to be.
Living in a Keener Management property is about more than just a place to stay—it's about a lifestyle. It's about having the freedom to explore the incredible range of experiences offered by the city and its surrounds, from world-class museums and restaurants to beautiful beaches near DC and beyond.
Whether you are a beach bum, a shopaholic, a foodie, or a history buff, Keener Management ensures your home is the perfect base for your DC adventures. Contact us today to find your perfect home in the heart of Washington, DC.