Unparalleled Luxury Living at Sutton Plaza Apartments
Nestled in the heart of Logan Circle, one of the best neighborhoods in Washington, DC, Sutton Plaza apartments offer residents an unrivaled living experience. Combining luxury, convenience, and a vibrant local scene, Sutton Plaza is not just an apartment complex—it's a lifestyle.
Superior Apartment Features for a Comfortable Lifestyle
At Sutton Plaza, every day is a new opportunity to enjoy the first-class comfort and designer elegance that your home offers. Each unit, whether a cozy studio or a spacious one-bedroom, boasts large windows, ample closet space, tiled entry and bath, and new berber carpet or hardwood floors. With granite countertops and stainless steel appliances adorning most kitchens, you will look forward to preparing meals in your modern culinary space.
Outstanding Building Amenities for a Hassle-Free Living Experience
The exceptional features of Sutton Plaza apartments extend beyond your doorstep. As a resident, you have access to a fully equipped fitness center, ensuring your workout routine is never interrupted. The underground parking and bicycle storage provide a hassle-free solution for your transportation needs. For those seeking simplicity, utilities are included in the rent, and individually controlled heat and air conditioning offer ultimate comfort year-round.
Immerse Yourself in the Vibrant Logan Circle Neighborhood
An integral part of the Sutton Plaza experience is the surrounding Logan Circle neighborhood, a hub for cultural attractions, top-notch restaurants, and energetic nightlife. Imagine starting your day with a quick workout in the fitness center, followed by a short walk to Slipstream, a local café known for their artisanal coffee and unique breakfast offerings.
Discover Culinary Delights with Logan Circle Restaurants
Take a break from your adventures and enjoy lunch at Tortino, one of the many restaurants around Logan Circle, Washington, DC. Known for their authentic Italian cuisine and warm ambiance, Tortino serves dishes that will take you on a flavorful journey straight to Italy.
Enjoy Nightlife and Cultural Attractions at Your Doorstep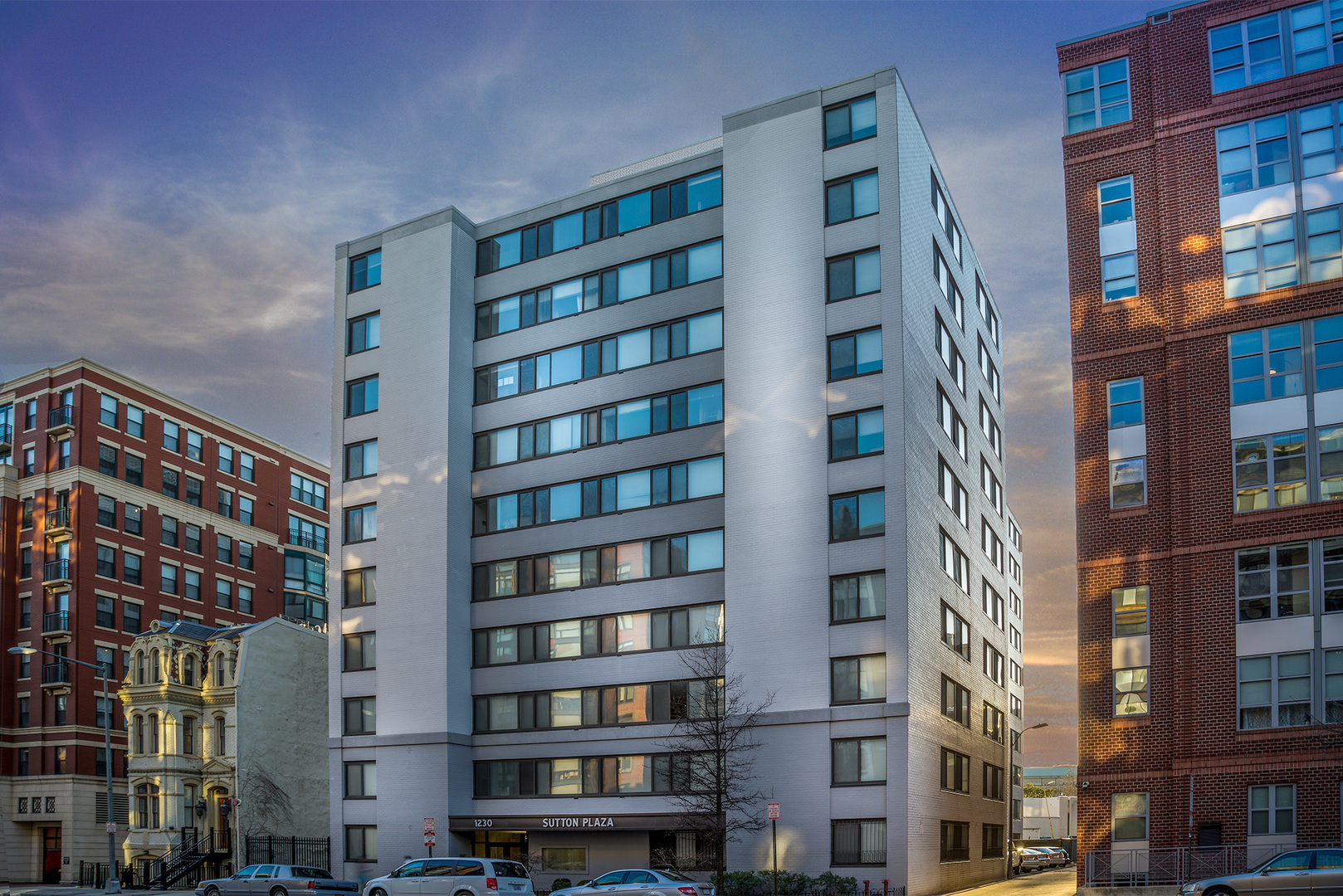 Your evenings might include a stroll through the charming neighborhood streets, where you can explore numerous boutiques and bookstores. A multitude of bars and lounges also await you for after-dark entertainment. A local favorite is ChurchKey, known for its extensive beer list and warm, inviting atmosphere.
A Lifestyle Like No Other at Sutton Plaza
Choosing Sutton Plaza apartments means choosing to live in a community where everything you need is within arm's reach. Whether it's the first-class amenities at your fingertips or the diverse restaurants, art galleries, and cultural attractions just around the corner, Sutton Plaza promises an urban living experience like no other in Logan Circle, Washington, DC.
Join the Sutton Plaza community today, and discover the lifestyle you've been dreaming of in the heart of the nation's capital.