Washington, DC is such a thriving and vibrant city rich with so much history and culture that it's difficult to narrow down the options of where to stay. With great food and architectural scenery whenever you walk, it can seem daunting to decide which part of the United States' capital you want to make your home.
Don't sleep on Woodley Park, home to the national zoo, Rock Creek Park, and many amazing restaurants for foodies. Our apartment building, The Delano, has a carefully chosen location with many great places and amenities right on your doorstep.
Design Features of the Delano
Our Woodley Park apartments were constructed not just to be a stopgap in your life, but to be a home. We've borne that in mind all through their plans and establishment, and we continue to remember that's the priority when we make changes.
Individual Heating and Cooling Controls
We know there's no such thing as one size fits all with homes. We've designed our apartments to appeal to everyone, but we also accept that our residents need control over their lives, ensuring each of them is equipped with individually controlled heating and cooling.
Energy Efficiency and Green Features
Now, more than ever, it's also important to be energy-conscious, and we take that into account and are always making progress. You can be proud to stay here and know you're doing your part to partner with a company that cares. We have energy-efficient light fixtures and solar-powered water heating.
Arched Passageways and High Ceilings
Aesthetics are also important! Our apartments in Woodley Park have beautiful archways and high ceilings to make sure they aren't just practical, but that you'll love bringing people over.
The Location: Woodley Park
It's not just The Delano itself that makes it worth staying in, but its surroundings.
Smithsonian National Zoological Park
The Smithsonian National Zoological Park is one of the most popular tourist destinations in Washington, DC, and it would be minutes from your front door. It's free to enter and has an amazing variety of animals to see, as well as many events like animal demonstrations. You'll never miss a thing, being in this proximity to it.
Rock Creek Park
Our apartments in Woodley Park are also close to Rock Creek Park, where there's a lot of hiking trails and a variety of sports happening. If you're the active type or looking to get in some more outdoor time, you can't go wrong with Rock Creek Park.
The Metro Station, Minutes Away
If you decide you want to venture outside of Woodley Park and explore the rest of DC, the metro station is a few minutes walk and can take you anywhere you need to go.
A Day in the Life of The Delano Residents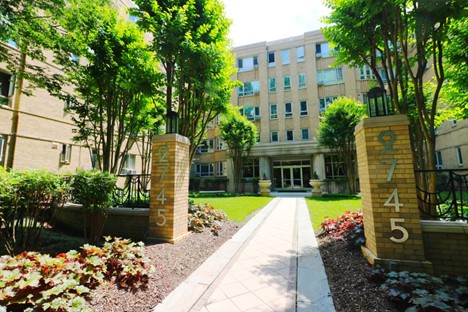 Residents at The Delano enjoy a luxurious life in the heart of this neighborhood. Right outside your front door are some mouth-watering dishes from the neighborhood's well-known restaurants like LiLLiES Restaurant & Bar and Hot N Juicy Crawfish. Of course, there's also some tasty takeout and casual options like McDonalds and Chipotle right down the street if you need a quick, inexpensive bite, as well as a few Chinese and Thai restaurants less than a five-minute walk from the building.
Whatever you need, you can have it quickly in Woodley Park if you're located at The Delano.
If you're a young professional, your commute will also be made easy by the proximity of the metro station. If you work from home, you'll have a great apartment to do it from, and many coffee shops nearby like Petit Monde Cafe if you need a change of scenery. Woodley Park has a great community feel, so it's easy to make friends close by.
Contact Us at Keener Management to Make Woodley Park Your Home
If Woodley Park sounds like your new place, we'd love to help you feel at home in your new city or neighborhood. Keener Management is committed to quality, service, and integrity, ensuring that you feel safe, secure, and happy in our buildings.
Check out our availability today or text us on our website if you have any questions. Our concierge will be happy to assist!