The often-steep price tag of life in Washington DC doesn't have to limit your enjoyment of golf. There are numerous high-quality public golf courses throughout the DC, Maryland, and Virginia area (DMV). The golf courses we're about to cover give you quality play opportunities at an affordable price.
Blue Mash
Montgomery County borders D.C. and offers no shortage of quality golfing. Blue Mash Golf Course sits peacefully in the quiet area of Laytonsville, Maryland. Golfers looking for a golf course with variety should consider visiting Blue Mash.
Here's a quick list of what you can expect from 9-18 holes at Blue Mash:
Parkland play
Wooded play
Links-style play
Water holes
The diverse nature that Blue Mash holds makes this golf course perfect for players of all skill levels. Golfers looking for an extra challenge can test their skills through Blue Mash's elevated greens and tricky bunkers.
Players looking for a quality warm-up space will love Blue Mash's practice facility.
Blue Mash's all-encompassing practice facility includes:
A massive 10,000 foot putting green
A short game practice area
An all-grass-tee driving range
Sharpen all aspects of your golfing game by visiting Blue Mash in Laytonsville, Maryland.
Northwest Golf Course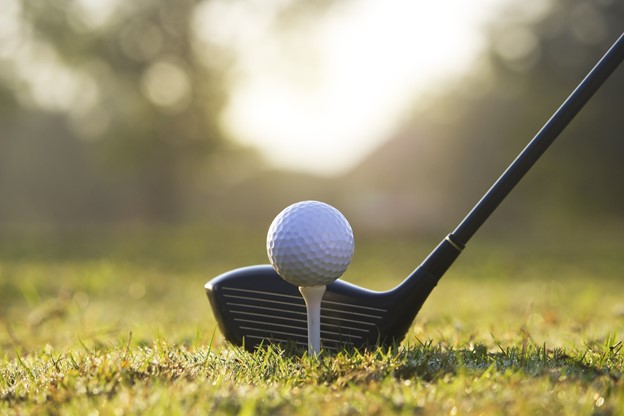 Northwest Golf Course exists just outside Washington DC in Silver Spring, Maryland. Sweeping views help define the character that Northwest Golf Course holds.
The staff at Northwest Golf Course is friendly and competent. Golfers visiting this course report the staff's willingness to offer their tips and tricks for playing a quality round. Your time on this course is sure to produce feelings of satisfaction as the property's grounds are incredibly well-groomed.
Northwest Golf Course provides players with a healthy balance of obstacles and assistance. The extended nature of Northwest makes this course's length a primary challenge. Fairways on this course are wide to even out their tree-lined nature.
An interesting Northwest fact is that this course was originally designed to offer a tour-level layout. Players looking to qualify for the U.S. Open golfed at Northwest in 2017. The biggest perk of this course is you receive a quality level of play for a reasonable price.
East Potomac Park
East Potomac Park is the most accessible golf course for D.C. residents. It's hard to beat the location that East Potomac Park holds. This popular public golf course sits right beside D.C.'s southwest waterfront and directly south of the city's National Mall. You can even walk over to the Thomas Jefferson Memorial after you finish a round.
You certainly get plenty of bang for your buck when paying East Potomac Park a visit. Teeing off at certain holes gives you prime views of D.C. landmarks like the Washington Monument. You'll still be able to acquire that quiet atmosphere that golfers thrive off of. Be sure to visit this course's impressive driving range and putting green before you start your round.
Keener Management
Living in D.C. offers you plenty of opportunities to explore a passion for golfing. East Potomac Park gives you quality golfing access minutes from downtown. Venturing just outside of D.C. opens up a world of golfing in lovely areas like Montgomery County.
Keener Management offers several affordable luxury apartment rental properties in Washington D.C.'s most desirable areas. You can increase your access to courses like East Potomac Park by exploring one of our in-demand Dupont Circle properties at locations like The Drake. The Park Crest apartment building in Kalorama makes it easier to swing up to Montgomery County for a quick round.
Contact Keener Management today at 202-249-0894 to find your ideal D.C. property.