In today's fast-paced urban environment, the quest for convenience often tops the list of priorities. Among the top conveniences that city dwellers seek? Apartments with utilities included in the rent. Here's why this option is gaining immense popularity:
Simplified Living: Having utilities included simplifies your monthly obligations. There's no need to juggle multiple bills or keep track of various due dates.
Cost Predictability: Say goodbye to the unpredictable nature of separate utility bills. With a fixed monthly expense, budgeting becomes a breeze.
Avoid Unforeseen Interruptions: Ever been caught off guard with a utility cut-off? Bundling utilities with rent shields you from such surprises, ensuring consistent service.
Less Stress: Dealing with only one payment reduces the mental load and stress of managing multiple accounts, making life just that bit easier.
Better Tenant-Landlord Relations: When utilities are included, there's often smoother communication between tenants and landlords, as both parties have clarity on expenses.
Merging Luxury with Utilities: A Look at The Drake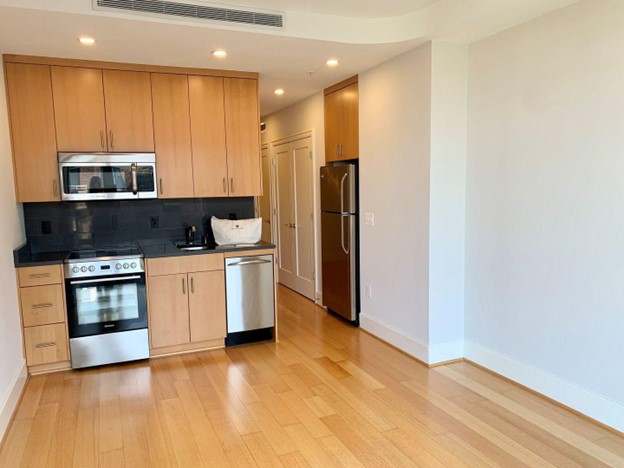 While the concept of inclusive utilities is enticing, it becomes even more appealing when combined with luxury and location. For those seeking an unparalleled living experience in Washington, DC's vibrant Dupont Circle, there's a residence that embodies all these virtues: The Drake.
Nestled in the heart of Dupont Circle, The Drake offers more than just utilities included. It's a testament to how living spaces can beautifully merge convenience with luxury. Imagine waking up in a home with floor-to-ceiling windows, stepping onto wide plank red oak wood floors, and enjoying a cup of coffee in a modern kitchen adorned with Silestone countertops and stainless steel appliances. And when work calls, the business center awaits. For leisure? The rooftop deck with grill stations offers a sanctuary in the city.
Moreover, The Drake's commitment to sustainability is evident in its green features. From energy-efficient VRF heating and A/C units to the thoughtful inclusion of EcoTimber wood flooring and corridor carpeting made from recycled materials, residents can take pride in their eco-friendly home.
Keener Management: Elevating Urban Living
Now, a residence as refined as The Drake is best managed by experts who understand the nuances of luxury urban living. That's where Keener Management comes into the picture. Our dedication to providing superior residences in prime locations ensures that your home isn't just an apartment—it's an experience.
So, if you're contemplating an apartment in Washington, DC, especially in the iconic Dupont Circle, remember: it's not just about utilities included in the rent; it's about the lifestyle, the luxury, and the locale. With The Drake, you don't just rent an apartment; you embrace an elevated way of living.
Explore The Drake and step into a world where convenience meets class.