Halloween in the District is an experience like no other. With the rich history and vibrant energy of the city, DC Halloween events are a unique blend of historical intrigue and modern-day revelry. If you're seeking a variety of Halloween events, DC offers an unbeatable lineup. Here are some of the top attractions to look forward to in 2023:
1. Snallygaster 2023 in Downtown DC
Saturday, October 14
For those who've experienced it, there's no denying that Snallygaster is a titan among Washington, DC Halloween events. Celebrating its 11th year, this colossal beer festival promises over 350 brews from over 175 top-tier producers. The aroma of local food trucks fills the air, complemented by the rhythms of live music across two stages. If you're in the mood for a unique Halloween party, DC's beloved beer festival is your spot.
2. National Symphony Orchestra – Halloween Spooktacular at the Kennedy Center Concert Hall
Sunday, October 22
One of the more cultured DC Halloween events, the Spooktacular invites you to dive into a sea of hauntingly beautiful melodies. Costumed kids and adults alike can indulge in the National Symphony Orchestra's enchanting performances, featuring scores from beloved films about heroes and villains. This is a Halloween experience that's more treat than trick.
Ongoing Availability
When it comes to exploring the haunted side of Washington, DC, Halloween events like the DC Ghosts Tour stand out. Journey through iconic landmarks, uncovering tales of presidents, assassins, and the spirits that some say still linger. Every corner turned promises both historical insights and eerie tales, offering an experience unparalleled for ghost enthusiasts.
4. NoMa's PumkinPalooza at Alethia Tanner Park
Thursday, October 26
Among the many Halloween events DC proudly hosts, NoMa's annual gathering is perfect for family fun. Dive into activities like pumpkin picking, costume contests, music and food, and end the evening under the stars with a movie screening of Hocus Pocus.
5. Nightmare in Navy Yard at the Capital Turnaround
Saturday, October 28
For those searching for the ultimate Halloween party, DC's Nightmare in Navy Yard is the answer. This electrifying night boasts two dance floors, open bars, delectable food trucks, atmospheric effects, and a high-stakes costume contest. Be prepared to dance the night away amidst laser and strobe-lit euphoria.
Your Halloween, Elevated in DC!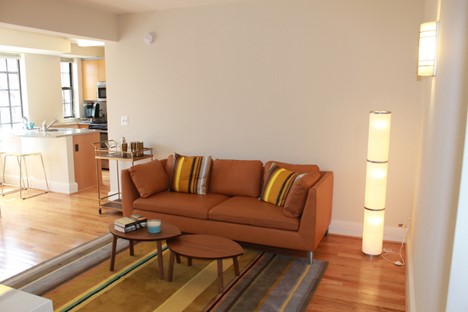 This Halloween, DC is where history, culture, and festivity converge. As you mark your calendar for these spectacular events, consider how much more memorable they'd be if you were calling DC home. At Keener Management, we specialize in connecting individuals with elite properties right in the heart of the action.
Let us guide you to your dream DC residence, and immerse fully in the Halloween spirit! See our availability today.