The incredible city of Washington DC has so much to offer that, every year, more and more people move here. In the heart of northwest DC, Dupont Circle in particular has seen many young professionals and others find their homes here, offering a little something for everyone.
If you've been thinking about making your home Dupont Circle in Washington DC, then consider Keener Management's luxury apartment building: The Drake. We know how important it is to feel at home in your apartment and your neighborhood, and we've worked to build buildings in prime locations, so you'll struggle to imagine yourself living anywhere else in Dupont Circle, DC.
What The Drake Has to Offer
From design features to the location in the neighborhood, we've carefully considered everything about The Drake to make it an amazing place to relocate to. Here's what we have to offer in these luxury apartments.
Design Features
Whether you need a spacious two-bedroom apartment or a small studio will fit your needs, The Drake has them. We have various floor plans to accommodate residents with different needs, each of them with plenty of closet space, their own washers and dryers, and floor-to-ceiling windows with plenty of natural light and an incredible view of DC.
We also have state-of-the-art kitchens and bathrooms, with designer tiled floors, custom cabinets, and the best stainless steel appliances. Cook a lovely dinner in one of our amazing kitchens or head up to the rooftop deck and eat some BBQ while enjoying the view of wonderful DC—whatever your style, we have it all.
Amenities
As well as carefully thought-out design features to ensure our residents are thrilled with where they stay, we have various amenities including:
A fitness center
A business center
An open rooftop with grill stations for residents to use
Storage lockers
On-site parking
Not only that, but we have many eco-friendly features in our apartments because we're committed to going green. From corridor carpeting made from recycled materials, to energy-efficient heating and AC units, you don't have to feel guilty about compromising on your morals when enjoying our apartments. We also have water-saving faucets and toilets, because we know how every little bit helps when it comes to making a difference to the planet, and we want to contribute.
The Beauty of Dupont Circle in Washington, DC
Staying at the best apartments in Dupont Circle means being able not just to enjoy the apartments themselves, but the surrounding neighborhood. There are so many things to do in Dupont Circle, from a walking tour of Embassy Row to checking out the various coffee shops and restaurants with high-quality food and drinks.
Get bottomless brunch at Lyle's or grab some tex mex at Mi Casa, depending on your mood. Kramers is also just an eight-minute walk from your front door, where you can get a variety of drinks and upscale snacks. There's also an array of dive bars and dance clubs right on your doorstep, so if you're ready to get out there and meet new people, it's easy to do from here.
The metro is also just a few minutes from your door so, as amazing as Dupont Circle is, you aren't limited to it and can explore DC at your convenience. It also makes a commute easy if you work elsewhere in DC.
Why The Drake Is the Best Place for You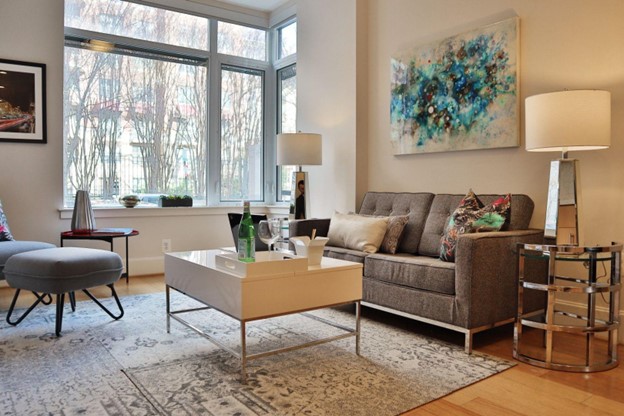 The Drake is the best place for you not just because of the location and the amenities it has to offer, but because of Keener Management. We value quality, service, and integrity, to ensure we're doing the best by our residents and invest as much time and money as is necessary to hold ourselves to the highest standards. We've put so much into The Drake (as we have all of our residences), and we're proud of it.
The apartments in The Drake work for any lifestyle. Whether you're a couple looking to get started in DC in a two-bedroom, or a young professional who wants to work out of a studio, The Drake has an apartment that will fit perfectly into your new DC life in the top location of Dupont Circle.
If you're interested in giving yourself the best, check out our availability today at Keener Management.