Whether you're a resident or a visitor to Washington, DC, the month of November is full of seasonal events to keep you occupied. One of the great things about the capital of the USA is its unique ability to have something for everyone.
Whether you want to see a great show or want a more casual affair where you meet up with friends to drink and eat good food, there are things to do in November here for any occasion.
If you're wondering where to start, we've gathered the best things happening in November 2022 for you to check out.
Downtown Holiday Market
November 18th will see the return of DC's famous holiday market. Located just south of our M Street Towers Apartments and Sutton Plaza Apartments, Penn Quarter will play host to this amazing market well into December—giving you plenty of time to check it out.
Of all the things to do in DC in November, it's a must-visit if you're in town around this time.
See a Theatre Show
There are a couple of theatre shows that will be well worth checking out in DC. Down at the Arena Stage by Capitol Hill, you can see Holiday until November 6th or Sanctuary City until November 27th.
Or, a mere 5-minute walk from The Gatsby Apartments and close to many other Keener Management properties, you can find the Studio Theatre with many great offerings. People, Places & Things, for example, is a show beginning on November 9th about an aspiring actress struggling from no shortage of problems, making for a touching and dramatic story.
Turkey Trot
The Turkey Trot takes place at Freedom Plaza and is a 5k race that happens annually in DC. The aim is to raise awareness and money for hunger, happening on Thanksgiving Day with the aim to help those who may not be fortunate enough to have their own Thanksgiving feast.
While all of these Washington, DC November events are fun, this one has so much heart and provides fulfillment and charity for many people every year.
Cherry Blossoms in the Fall
November 12th sees a photography session happen in DC based on the beautiful cherry blossoms that the city hosts around this time!
If you're interested in sharpening your skills or just want to appreciate the trees up close and get some great pictures, then this event is for you.
DC Dining in the Dark
DC Dining in the Dark is an event where you experience a five-course meal in total darkness. Let your taste and smell take over as you experience exquisite food, catered to by servers who wear night goggles to ensure you can stay immersed in the atmosphere.
It's a short 15-minute walk from Logan Circle, and only 8 minutes from Dupont Circle, making it very close to two of our neighborhoods.
DC Beer Fest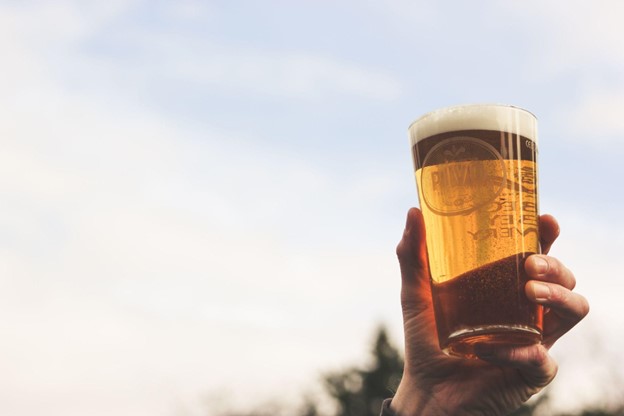 DC Beer Fest is returning to Nationals Park this year on the first weekend in November, inviting you to try some new flavors with friends. For exclusive memorabilia, why not upgrade to the VIP ticket and truly make it an experience to remember?
Washington, DC in November: There's Plenty More to Discover
There's no shortage of events happening in November in Washington, DC. It doesn't matter if you're a foodie looking for a one-of-a-kind experience or a theatre enthusiast who wants to be blown away—you'll find your place here this month.
If you're moving to DC or moving within the city and looking for a place to stay, let us help you find your new home in the heart of this thriving capital.