Spring break—it's almost here! That means one thing: a week of pure relaxation. Don't stress that you're nowhere near a beach or can't afford an expensive plane ticket somewhere exotic. Everything you need for a fun and enjoyable spring break is right here in Washington DC!
Cherry Blossom Everything
Whether you live here in Washington DC or just want to see the sights, one of the biggest festivals in the area is the Cherry Blossom Festival, which runs late March through early April. It is a huge attraction, so plan accordingly—go early in the morning and on a weekday to avoid most of the crowds.
The cherry blossoms can be seen all around the DC Tidal Basin—Capitol Hill, the U.S. National Arboretum, and, of course, Martin Luther King Jr's memorial. These gorgeous pink flowers signal spring is finally here and are not to be missed. They are just a short distance from Washington DC luxury apartments if you're thinking about moving to DC.
Visit Foreign Embassies
Still wanting to take a spring break trip? Well, you don't have to travel far to see the world. Passport DC is a uniquely DC experience. For a few days in May, the foreign embassies in DC open their doors and showcase food, art, and cultural experiences from different countries.
There are two tours to choose from: the European Union Open House, which features Spain, Germany, France, and others; and the Around the World Embassy Tour, which features Brazil, Japan, South Africa, and many others.
Learn a Little (or a LOT)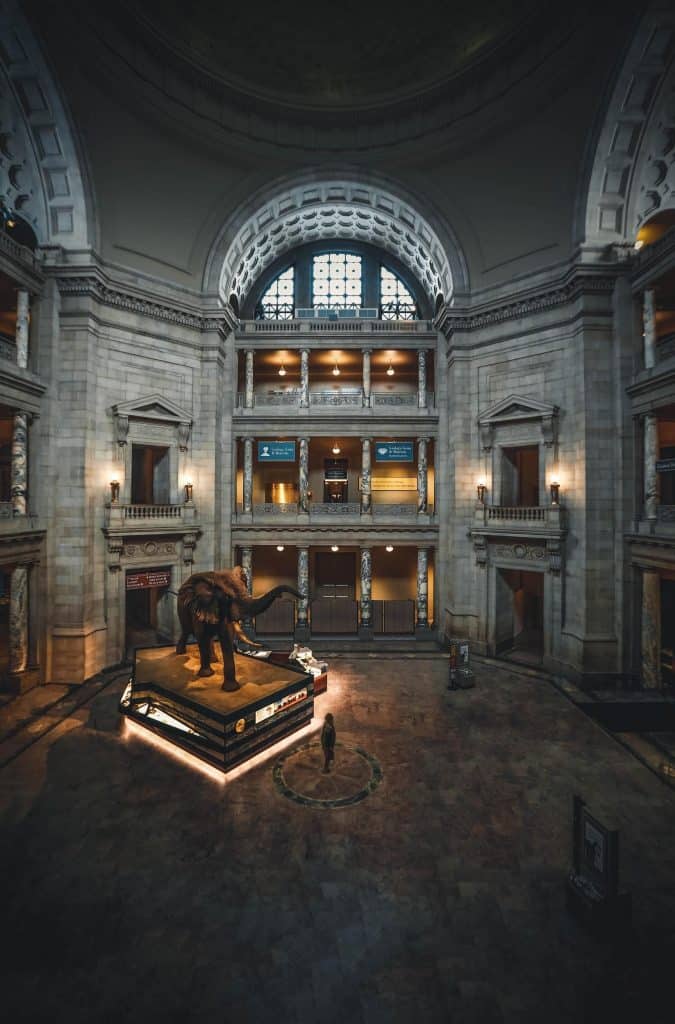 Washington DC is known for its collection of museums and memorials (there are over 100!), but have you actually explored them? A good place to start is the National Mall, which includes the National Gallery of Art and the National Museum of History, ten Smithsonian museums in all, as well as several others.
The Mall also includes the Lincoln and Washington Memorials, the U.S. Capitol Building, and the White House, so, if it's too busy, head to other parts of town. The Spy Museum and Newseum are classic favorites.
Don't feel like walking? Old Town Trolley's Monuments by Moonlight tour will show you all the sights, but under the stars and with a guided history of the landmarks and people that made Washington DC what it is today.
If animals are more your thing, a great spring break destination is the National Zoo. A vast 163 acres to explore, with over 2,000 animals to see, the zoo has pandas, elephants, and lions, as well as birds, reptiles, and more. You may need to set aside several hours to take in all that the zoo has to offer.
What's great about living in a cozy studio apartment in DC is that these attractions are always nearby, whether it's spring break or not. If you're looking for a great luxury apartment for rent that's close to the heart of DC, Keener Management has it! Call us today at 202-299-9646 to explore your options.