Washington DC's status as the country's capital and political hub certainly attracts millions of visitors and new residents. However, you'll also find eclectic neighborhoods, history, educational opportunities, and so much more. Here's what you need to know if you're moving to a Washington DC luxury apartment.
Learn How to Get Around
The first thing to know about Washington DC is that it is an incredibly walkable city; entertainment, shopping, and dining are never too far away. There are also so many options for alternative modes of transportation that you may even end up selling your car.
Many DC residents choose to travel by the Metro, a rapid transit rail system. You can also travel the city by Uber, streetcar, and taxi. Walking and cycling are also two very popular ways to get around here and can both be ideal if you live close to where you work.
Get to Know the Neighborhoods
Each of DC's 131 neighborhoods has its own unique vibe. For example, living in Dupont Circle, you'll find plenty of museums to visit, as well as art galleries, bookstores, restaurants, and nightlife. If you're moving to Washington DC with a family, the Columbia Heights neighborhood has a lot to offer in terms of schools, shopping, parks, and lots of places to explore by bike.
Understand the Sales Tax
Sales tax in Washington DC is unlike anywhere else in the country. You'll pay 6% sales tax, but will be taxed more for certain items. For instance, eating off-premises via takeout or restaurant order will tack on a tax of 10%, and vehicles parked in a garage are charged 18%.1 Like we said, taxes in DC are like nowhere else, so it's a good idea to familiarize yourself with them to avoid being unpleasantly surprised.
Prepare for the Weather
DC has hot and humid summers, which you should definitely prepare for if you're moving here from drier, cooler parts. It also gets cold here in winter, and precipitation can be unpredictable, with ice and snow storms being common. So don't forget to pack your sweaters and reliable winter boots and jacket; you'll be glad you did.
You might also want to pack your patience; DC has been known to shut down when these storms hit. As well, winter roads here are not for the faint of heart.
Discover DC's Food Culture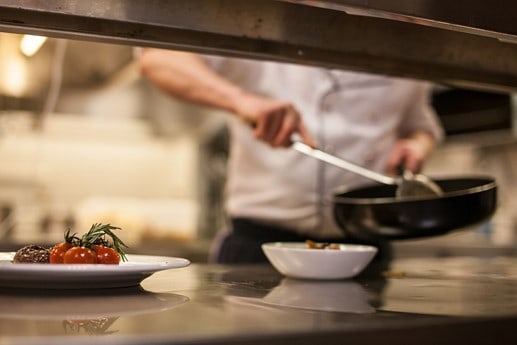 If you aren't a foodie when you arrive in the city, be prepared to be one soon after you're settled. DC is famous for its vast selection of eating options and price levels. Also, brunch is big here—so big, in fact, that reservations are often the only way to experience this tradition, so take it from us and always book your brunches.
Now that you've got these great tips for moving to Washington DC, it's time to find your home sweet home. Keener Management provides 16 beautiful apartment properties that feature impressive modern amenities, convenient access to dining and shopping, and so much more. Visit us online to view our apartment rentals in Washington DC.
Source:
1. https://cfo.dc.gov/page/tax-rates-and-revenues-sales-and-use-taxes-alcoholic-beverage-taxes-and-tobacco-taxes