Where Living Meets Art in Washington, DC
Welcome to Washington, DC, where the fabric of the city is interwoven with vibrant strokes of art and culture. It's here that Keener Management has perfected the art of living, blending luxury apartments with the dynamic art scene, creating a canvas for an inspired lifestyle.
Explore Some of the Best Art Galleries in Washington, DC
Washington, DC isn't just the nation's capital—it's a canvas for a thriving art scene that beckons connoisseurs and casual admirers alike. With an array of art galleries in DC, the city offers a rich palette of artistic expression waiting to be explored.
Subterranean Splendor: Dupont Underground
Right beneath the city's hustle lies Dupont Underground, a transformative space that was once an abandoned streetcar station and now hosts some of the most provocative and innovative art galleries in DC. Just a stone's throw from The Preston, residents can immerse themselves in a multidisciplinary platform that encourages dialogue between artists and the community. This is urban living redefined—surrounded by the beating heart of Washington, DC's underground art scene.
Modern Masterpieces: Gallery Neptune & Brown
Steps away from The Gatsby, Gallery Neptune & Brown stands as a bastion of modern art, offering exclusive curatorial services and a rotating showcase of contemporary brilliance. Its proximity to our properties isn't just convenient—it's a bridge to a world where the best art galleries in Washington, DC are part of your neighborhood.
A Collector's Dream: DTR Modern
DTR Modern's exquisite collection of art from modern masters to post-war gems is an art aficionado's dream come true. Residents of The Hamilton House live in the embrace of cultural affluence, with one of the best art galleries in Washington, DC as their neighbor. Here, the connection between daily living and art collecting is seamless.
Artists' Haven: Foundry Gallery
Celebrating over fifty years of artistic diversity, Foundry Gallery is a beacon for emerging talent in Washington, DC. With The Harper in proximity, residents have the luxury of attending new exhibits, artist talks, and workshops on a whim. It's a cooperative gallery experience that offers fresh, original works, echoing our belief in the value of art galleries in Washington, DC.
The Artistry of Keener Management's Apartments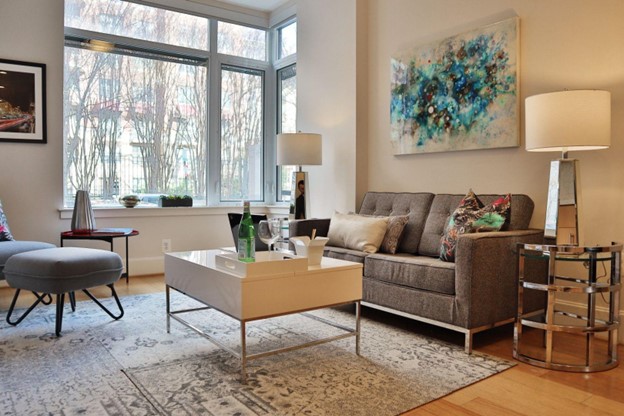 Each Keener Management property is more than a residence—it's a meticulously crafted space where design meets function and comfort meets style. From designer finishes to panoramic views of the city, our apartments are built to inspire. With an innate appreciation for aesthetics, each property is situated to provide unparalleled access to the best art galleries in DC, ensuring that residents live in the midst of Washington, DC's vibrant art scene.
An Invitation to Inspirational Living
Keener Management is synonymous with a life enriched by art and culture. We invite you to discover the elegance of our apartments, located amidst the best art galleries in Washington, DC. Here, your home is a living gallery, ever-evolving, and always inspiring.
Step into a world where art and living blend seamlessly. Explore Keener Management today and find your place in Washington, DC's illustrious art scene.