If you're looking to donate clothes in DC, or even home items, the good news is that Washington DC is a great place to live and promote an ethical lifestyle where nothing goes to waste. From thrift stores to other charities, there are lots of places—likely within walking distance of your DC residence!—that would gladly take your items.
Donating has never been more important over trashing. By donating clothes, you can make a real difference to the fast fashion movement that promotes unethical conditions and pay for workers, as well as reduce demand and fight landfills that pollute the environment as old clothes and home items sit there to rot away.
It's also never been easier to do. You can find a clothing donation drop box that means you don't even have to speak to a person and, if you have larger or bulkier items, there are plenty of places that will take them in.
If you're wondering where to donate clothes in DC, you can't go wrong with these places.
Donation Nation
Less than a mile from Keener Management's Hamilton House apartments is Donation Nation Determined to keep up with a world going greener and make their impact on the environment, Donation Nation distributes unwanted items so you don't have to make an effort to find a suitable place for them to go—they'll do all of the work for you.
Can't make it to Donation Nation? They'll even come and pick up your items for you.
Dress for Success Washington, DC
Less than half a mile from Logan Circle, you'll find Dress for Success, Washington DC. They are an organization dedicated to providing women with the tools and attire they need to thrive in the workplace, so any meaningful clothing donations that could be of use to them are always welcome.
Make sure to check out their website for donation days, as they only accept them on certain dates.
LightHouse DC
Just around the corner from The Asher Apartments is LightHouse DC, and it's the perfect place to donate home items.
LightHouse DC's mission is to help homeless families transition into their new life inside of a home, and they want to set them up for success by providing them with the furniture and other items they need. If you have any items you can spare—or that you were planning on trashing—consider contacting them instead and making a real impact on a family's life as they begin their fresh start.
Thredup and Poshmark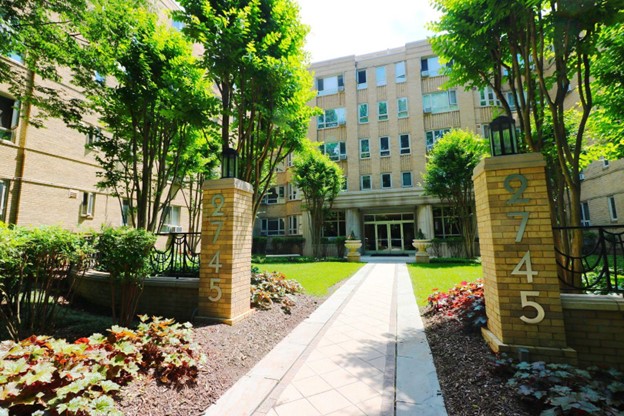 Can't make it to physical thrift stores in DC to donate your old clothing items? You can always sell them online at a reduced price and mail them to people who would otherwise likely be purchasing fast fashion items, ensuring you play your part in sustainable living.
These sites both work slightly differently. Thredup sends you a bag that you fill with donations and ship back to them with a prepaid label. They then decide what they can sell from their warehouses and pay you for what they accept.
With Poshmark, you're responsible for your own inventory and will list specific items and prices, shipping them from your own home to the buyer.
For a less hands-on approach, Thredup is likely going to be your best bet—but if you want more control, consider making a Poshmark account. Just make sure to educate yourself on the fees, as Poshmark can charge up to 20% per item.
Stay with Keener Management for a More Ethical Lifestyle
Here at Keener Management, we recognize the impact that recycling and charitable giving can have on other people and the planet at large. Fortunately, many of our apartments are close to locations where you can donate clothes or household items, and this is something we feel strongly about. We are happy to point our residents in the right direction if they need help with this.
Moving to or within DC and want to stay in an apartment that shares your values? Check out our availability today and find your perfect luxury home in the heart of this great city.