With the holidays fast approaching, you might be stressing that you haven't started thinking about your entertainment schedule yet—house parties, gift exchanges, caroling—but there's no need to worry. We've got a list of what you need for a memorable and festive holiday party this season!
Keep It Simple and Focus on Friends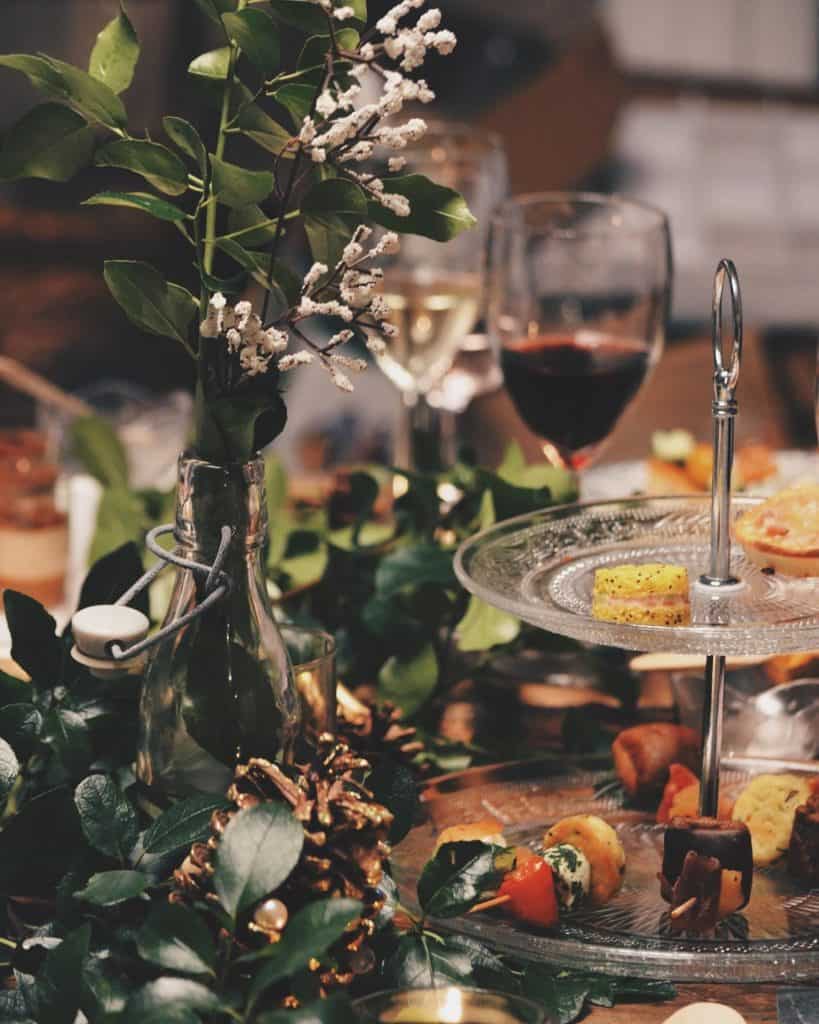 While your Washington DC luxury apartment may seem a bit small for a big to-do, there are several ways to make it work. Believe it or not, you don't have to go crazy or break the bank to host an epic get-together. People remember the memories they made, not the specifics, so plan on having a good time with close friends. Here's how to host a holiday party:
1. Make it a potluck: This may sound cliché, but potlucks can be incredibly fun and festive. By basically forcing your guests to participate in the food and drink options, you'll create a sense of camaraderie and memorable stories to share later. Instead of presenting it as "BYOB," it can be a show-and-share experience. An online sign-up sheet will prevent too much duplication or overlap of treats and ensure a good variety for those with any food allergies or preferences.
Be sure to encourage your friends to bring their family holiday traditions, whether they are known to be traditional or not. Small snacking finger foods and drink stations can be placed around your apartment space to encourage mingling, with larger entrees in the kitchen area.
Cut down on waste: Suggest to friends and family that they bring their own cups and plates. This may seem cheap, but, when presented as zero-waste, it seems thoughtful and purposeful. This also lessens what needs to be purchased for the event and keeps you from having to provide, recycle, toss out, or store as much. Plus, it goes hand-in-hand with a potluck event where everyone is bringing their own dish anyway.
Simple or embellished cloth napkins can be used for several seasonal events and can be a fun mix of vintage and modern holiday themes. No need to worry about dishes, as a quick rinse in the sink before people leave will be enough to get them home.
Don't be afraid to re-decorate: With furniture, that is. Moving around the tables and chairs to create spaces for people to stand and sit will help with any awkwardness of friend groups and make your small space seem bigger. For Christmas in Washington DC, making room around the tree for seating (or standing) will encourage discussions and natural gatherings (instead of only in the kitchen).
Remember guest comfort: Be sure to be mindful of guest allergies, the apartment temperature (it can get stuffy and hot FAST), and guests' belongings. You probably won't have every part of your apartment open for people, so keeping purses and coats in a bedroom is out of the way and more secure.Labeling snacks and drinks with ingredients or allergens helps friends be less worried to partake and shows you've thought about them—and it might encourage people to try new things!

Keep a window cracked for air circulation, even if it's snowy and cold out. At holiday parties, guests tend to wear their ugly Christmas sweaters and thick velvet dresses, so it will get hot quickly.
Simple forethought on your part will help keep guests happy and having a great time, all night long—and it will let you have a little fun, too!