Living in Washington, DC means you get to take in some pretty amazing summer festivals and shows, but the biggest show of the year is definitely the Fourth of July. You're in the right place if you're looking to celebrate! Plan your entire Independence Day right here.
Take in the Parade
The National Independence Day Parade is a great way to get your party started, and you won't have to get up too early because it starts at 11:45 a.m. and is an easy walk to Constitution Avenue. The beautiful floats, drum corps, and must-see celebrities will not disappoint.
Visit the National Archives
The Declaration of Independence Reading Ceremony at the National Archives starts at 10 a.m. and is another great way to start your Fourth. If you're an early riser, you can visit the Archives at 8 a.m. for a t-shirt giveaway, shopping, and great music.
The National Mall Has It All
The Smithsonian's Folklife Festival will be in full swing on the Fourth with cultural celebrations in the form of delicious food, performances, and workshops. You'll be able to wander to your heart's content through any of the Smithsonian's 17 museums or take a Big Bus Tour through its boulevards.
Later on, at 8 p.m., A Capitol Fourth will be music to your ears as some of the country's greatest musicians grace the stage. After this historic concert, you'll be treated to a live performance of Tchaikovsky's 1812 Overture, and then get to witness one of the most incredible fireworks displays in the country. Tip: If you're planning to go, bring a chair, take lots of food and water, and get there early for the best view.
Immerse Yourself in America's Past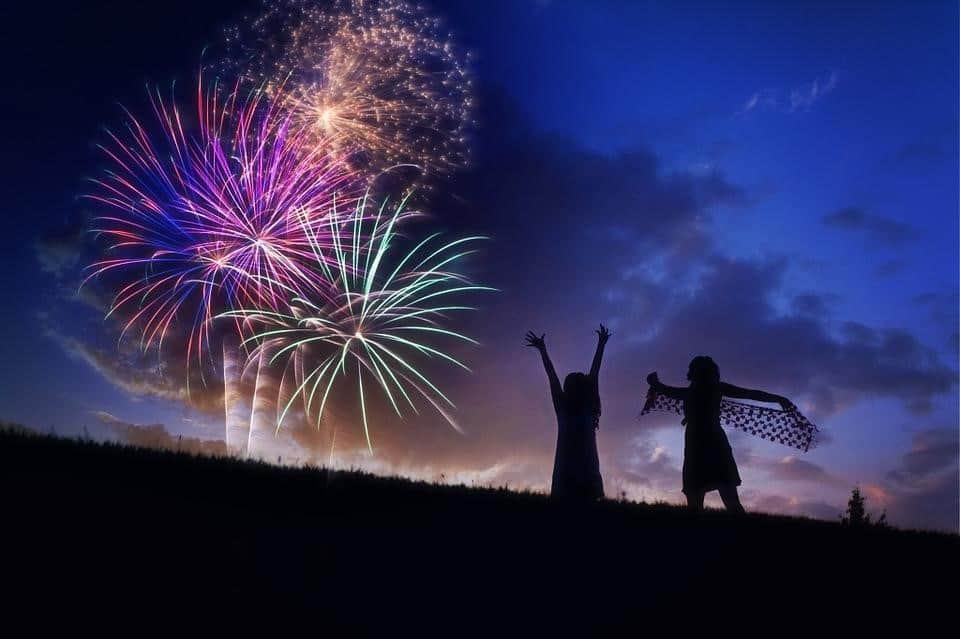 Not far outside the city limits is a great way to celebrate Independence Day, colonial style. Just hop on the bus for An American Celebration, taking place at George Washington's Mount Vernon. It goes all day and has all the elements of an unforgettable Fourth. Enjoy firing cannons, Potomac's beautiful shores, Colonial-era food, and daytime fireworks as you listen to the music of the day.
Celebrate Your Way
If you want plenty of celebration options in one convenient spot, look no further than The Wharf. It's only four blocks from the National Mall, and the party lasts all day. Enjoy green spaces and public piers, and then head to some great food and nighttime entertainment before finding your firework-watching spot.
Rise Above It All on a Rooftop Patio
There's nothing more relaxing than sipping your beverage of choice as you watch the fireworks from one of DC's many great rooftops. These viewing events fill up fast, so get online and do some recon on venues and ticket prices. Don't miss rooftop firework views from our properties, like The Hamilton House and The Asher!
Looking for luxury apartments in Washington? All of Keener Management's 16 properties offer great amenities, walking-friendly neighborhoods, and easy access to dining, shopping, and much more. Find the best Washington, DC luxury apartments, book your viewing online, or visit our site for more information.