The capital city of the United States isn't just about politics and monuments. It's also a hub for relaxation and rejuvenation, with some of the best spas in DC awaiting your discovery. Here's a list of must-visit spa retreats in Washington, DC.
Aura Spa – A Modern Sanctuary
Hidden amidst the urban surroundings, Aura Spa delivers top-notch therapeutic services. Whether you're in for a deep tissue massage or a revitalizing facial, you're sure to emerge feeling refreshed. The luxurious lifestyle of The Gatsby is just nearby, offering you an ideal blend of modern living and relaxation.
Address: 1517 15th St NW, Washington, DC 20005
Deluca Massage & Bodywork is a realm of pure bliss. Known for its unique treatments that promise rejuvenation, Deluca has been a go-to for many in DC. The sophistication of Hamilton House closely matches the spa's elegance, ensuring you live close to your favorite relaxation spot.
Address: 2028 P St NW, Washington, DC 20036
Wat Massage offers an oasis of calm amidst the city's hustle. Specializing in various massage styles, it ensures there's something for everyone. Living at The Asher places you just a short stroll away from this tranquil haven.
Address: 1804 Vernon St NW, Washington, DC 20009
With its holistic approach to wellness, Bluebell Spa promises a retreat for the soul. And if you're someone who enjoys this level of tranquility, residing at The Park Monroe mirrors the spa's ambiance, located conveniently close.
Address: 3705 14th St NW Suite 2, Washington, DC 20010
The Spa at Four Seasons in DC exemplifies luxury. A serene ambiance combined with unparalleled service makes it a top pick. And when it comes to luxury living, Hamilton House isn't far behind, located just a short distance from the spa.
Address: 2800 Pennsylvania Avenue NW, Washington, DC 20007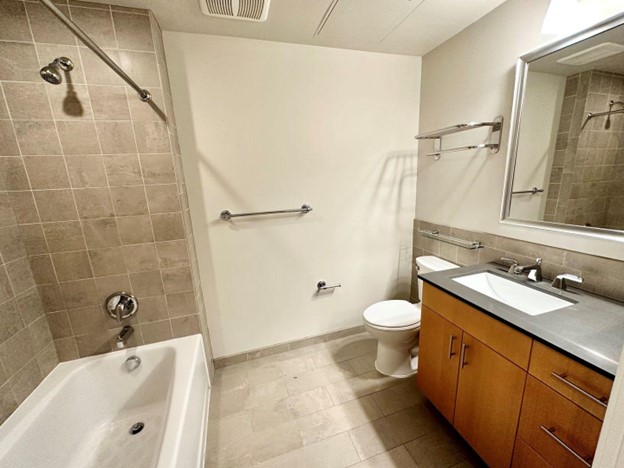 With a touch of European flair, Paris Alexander Day Spa offers world-class treatments. For those considering a residence that complements this level of elegance, both The Regent and The Santa Rosa are nearby choices.
Address: 1642 R St NW #100, Washington, DC 20009
Turn Your Home Into a Spa Retreat with Keener Management
While these spas offer unmatched relaxation, there's no place like home. Why not experience spa-like luxury every day? With Keener Management properties, you can indulge in luxurious bathroom features that transport you to a spa right at home. From rain showers to deep soaking tubs, you're promised a daily dose of relaxation.
Discover more about luxury living with Keener Management. Experience the spa life, both outside and within the comforts of your home.