There is no better time of year to get out and enjoy some of the cultural, entertainment, and sporting events in Washington DC in September. Cooler temperatures and shorter days mean comfortable outdoor festivities and an earlier start to the vibrant downtown nightlife.
Wondering what to do in Washington DC in September this year? Check out this schedule of upcoming events including music, fine dining, and cultural experiences in the vibrant neighborhoods of downtown DC in September.
September 2022 Events in Washington DC
DC Jazzfest 2022
September 3, 2022
Labor day weekend kicks off with over 20 concerts in Washington DC for 2022 as part of the 18th annual Jazz Fest. This five-day event at the District Wharf is fast becoming a DC tradition. Get your tickets online for single day passes, VIP lounge, and cabana access, as well as food and drink packages. Head down to the District Pier from Sutton Plaza or the M Street Towers.
See You at the Concert
September 10, 2022
Pack a picnic or a meal to go from one of the fine eateries in Dupont Circle and join your neighbors and friends for a live DJ and a performance by Bio Ritmo in DC in September. Music from 5 to 8 p.m. in the park, featuring Bio Ritmo's Afro-Caribbean flavor with notes of big-band jazz and 1970s funk. If you reside in The Hamilton House or The Preston, you can stroll the few blocks with a blanket or bag chairs in hand.
Silver Spring End of Summer Celebration
September 11, 2022
Held in the Silver Springs Veterans Plaza, this DC 9/11 event is an upbeat family-friendly gathering. Arts and crafts, vendors, and outdoor dining and dancing celebrate the end of summer 2022. The Park Monroe and The Delano apartments are closest to the action.
CSC Crab Fest 2022
September 16, 2022
This annual event is put on by the Coalition for Stronger Communities and is a great way to gather and build community spirit around an open bar with all you can eat crab. A live DJ keeps the music going strong, and attendees can win prizes and meet people in a fun-loving atmosphere. The Harper and The Gatsby are good places to gather before heading out to Martin's Crosswinds for a crabby time.
The H Street Festival
September 17, 2022
Street festivals are a signature celebration in DC, and the H Street Festival is one of our favorites each September. Celebrating culture, art, and performances, this one-day event features fashion, poetry, and vendors and invites artists and performers to share their craft. Festivities start about noon and run till 7 p.m. Head out for a day of adventure from The Santa Rosa or The Regent.
Orange Festival 2022
September 17, 2022
The Annual Orange Fest 2022 is another Washington DC September tradition that celebrates the start of autumn. Featuring music, crafts, and beer-tasting at the Bowie Town center, this event makes a great day trip option with easy navigation from The Asher or 2000 Connecticut.
Elton John at Nationals Park
September 24, 2022
This September 2022 event in DC may be a once-in-a-lifetime opportunity to see Elton John in his Farewell Yellow Brick Road tour. Get your tickets early, and you can crocodile rock to the concert from The Drake or The Windermere-Harrowgate for an evening of Elton's biggest hits.
Kick Off Oktoberfest
September 30, 2022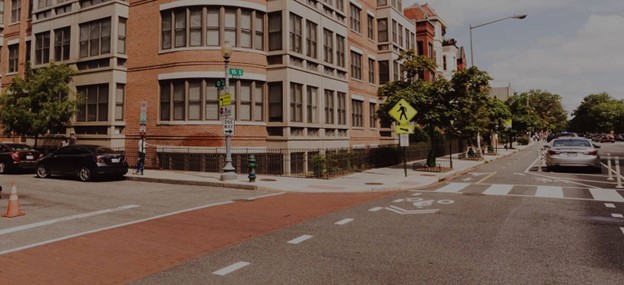 Don your lederhosen and head to the wharf for some Oktoberfest madness that goes on until October 2nd. Activities include the Dachshund Dash, authentic German food, and all the best beer. There is even a stein-hoisting competition to build up your brau. Mosey down from The Taylor and join in the Oktoberfest tradition.
Living in the Heart of DC
Visiting DC in September for the culture, music, and community festivals leads many to consider moving to one of the thriving neighborhoods near all the action. All through the year there are events happening in the area of our Keener Management properties.
A luxury apartment in DC is a prestigious address and cozy home base to explore all that DC has to offer. Contact us today to tour one of our centrally located luxury apartments and make your home in the heart of DC culture, dining, and entertainment.