June is Pride Month, and Pride Events in DC are taking place from June 3rd through June 12th. Pride 2022 celebrates being reUNITED and creating positive change in our communities. The tradition has grown from a DC Pride Week to a month-long celebration that brings the nation's capital alive.
Make the Most of Pride Month in DC
Mark your calendar and make your plans to attend these highlights of Pride Month in DC. Most of the events are convenient to our luxury apartment communities, although a few will require getting on the highway with your friends.
Capital Pride Honors
Hosted by the Capital Pride Alliance, this event recognizes outstanding activists and leaders in the LGBTQ+ community for advocacy, education, outreach, and programming. You can attend to honor these leaders just a short distance from the M-Street Towers or Sutton Plaza.
June 3, 2022, 7-10:30 p.m.
801 E St. NW, Washington, DC
OUTSpoken: Women's Spoken Word & Other Queer Expression
Presented by Busboys and Poets, as well as Capital Pride in DC, this open mic event invites individuals of all backgrounds and gender identities to speak about their stories. Tickets are available at the Capital Pride website, and the event is centrally located near The Harper.
June 6, 2022, 8-10:00 p.m.
625 Monroe St NE, Washington, DC
Capital Pride Rooftop Pool Party
Celebrate pride under the stars with music, appetizers, and cocktails poolside or in the water. Attendees must be 21+. Residents of the Park Monroe have the shortest trip to the Penthouse Pool location.
June 9, 2022, 7-11:00 p.m.
VIDA Penthouse Pool The Yards
1212 4th St SE625 Monroe St. NE, Washington, D.C.
RIOT! The Capital Pride Official Opening Party
This official opening RIOT! features famous performance artists, including Symone. Tickets for a single performance or combo passes are available for those 18+. Those who live in the M-Street Towers, Sutton Plaza, or the Gatsby will have an easy trip there and back.
June 10th and 11th, 9:00 p.m. to 3:30 a.m.
Echostage, 2135 Queens Chapel Rd NE, Washington, DC
Pride Block Party
The 2022 Pride Block Party takes over the streets on June 11th at noon, promising plenty of excitement and good times. Food trucks and local restaurants, as well as a beer garden for those 21+, will keep the visitors going strong all day. Start out at the Regent and mosey through the blocks to be part of the party.
June 11, 2022, 12 noon to 10:30 p.m.
Dupont Circle, 17th Street, P Street, and 14th Street
DC Pride Parade 2022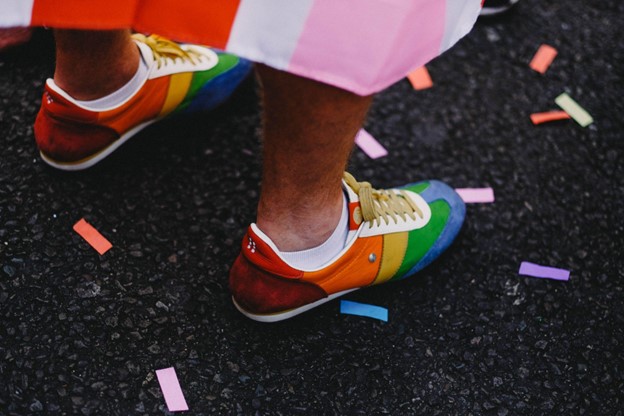 Whether you sign up to participate yourself or gather to cheer, the DC Pride Parade is a spectacular event that brings this community together. A modified route will lead the parade through Logan and Dupont Circle neighborhoods, near many Keener Management properties, including the Hamilton House and the Preston.
June 11, 2022, 3:30 to 7:30 p.m.
Dupont Circle, 17th Street, P Street, and 14th Street
ReMIX! Capital Pride Official Parade After-Party
You can find some wheels and take off from the Drake to the City Winery for the official after party. DJs will be spinning on four different dancefloors, with drinks and food served. Get your tickets on the Pride website.
June 11 through 12, 2022, 9:00 p.m. to 3:30 a.m.
1350 Okie St. NE, Washington, District of Columbia 20002
DC Pride Festival and Concert
Wind up the weekend with a free festival featuring 300 exhibitors and events or get tickets to the DNCE headlined concert. Headliners and regional talent will perform across three stages. Many of our properties are adjacent to the action, including Sutton Plaza and the M-Street Towers.
June 12, 2022, 12 noon to 10:00 p.m.
Pennsylvania Avenue, Between 7th and 3rd Streets, Washington, DC